This is wild!
Jeff Lewis and his boyfriend Stuart O'Keefe just got SUPER candid live on the radio — and it was a roller coaster ride!
On Wednesday's episode of the Jeff Lewis Live show, the host revealed Stuart had "betrayed us once again" before going through the ongoing saga that has plagued the relationship in their last 15 months of dating. Catching listeners up to speed, Jeff explained Stuart had long been hiding his relationship with his ex-boyfriend of three years, Thomas, including failing to tell Jeff the pair shared a house with friends in Palm Springs once, which prompted a "huge fight." The incident led Stuart (AKA "Chef Stu") to confirm he'd "distance himself" from his ex for Lewis' sake…. only for the radio personality to discover the chef was still talking to Thomas multiple times a week! Oof!
After another fight, Stuart supposedly changed Thomas' name in his phone to "Scam Likely" so Jeff wouldn't notice they were still communicating. Damn. When Jeff once read the texts, he said Stuart told Thomas something along the lines of, "he's mad because you made me happy and he doesn't."
Related: Joe Jonas Reveals He 'Cried My Eyes Out' When Nick Got THIS Job Over Him!
Despite feeling hurt, Jeff "elected to forgive him and move past it." Eventually, he even forbade Stuart from seeing Thomas after the three of them showed up to the same party in February and Thomas "was very disrespectful," such as talking about the foodie's penis with multiple guests. Considering all this drama, Jeff had to lay down some boundaries. He insisted "since then, there has been no communication with Thomas." Or so he thought!
S**t hit the fan last weekend when the Bravo personality was headed to New York on Sunday and received a photo from a friend that showed Stu at The Ivy, a restaurant where "he and Thomas used to go when they were a couple." His boyfriend claimed he was with a female friend but later that day, Jeff got another photo and it clearly showed Stuart and Thomas together at another LA hot spot. Frustrated, Jeff vented:
"I don't understand this, but why he chooses to disrespect me, disrespect the relationship, completely, I mean, he just seems boundary-less at this point."
Upset over the lies and images, Jeff texted Stuart the photos and declared:
"Please don't message me again."
Flash forward to Thursday's episode and the 53-year-old revealed while the couple hadn't spoken much all week, he received a call from Stuart that morning wanting to talk through their issues on air. He explained:
"We talked at length and I realize, he said, 'You know you have this platform, this huge platform and you get to create the narrative.' I'm like, 'I'm not trying to rewrite history or anything, I'm just telling it from my perspective.' I think it is only fair that Stu has the platform to tell his side of the story. So guess what, he's on the line."
OMG!
Related: American Idol's Iam Tongi Addresses Controversy Over His 'Rigged' Win!
The Irish celeb then joined the show to tell his side of the story. He began:
"First of all, I'm not cheating with my ex. I'm just not. We are friends, we've always been friends."
Stuart said he agreed not to contact Thomas but pushed back at the "boundary" after he and Jeff broke up earlier this month, saying:
"We talked a week later, tried to figure it out, we still couldn't figure it out. As s**t as it is, I just was like, 'we're done, this is done.' What I do when we're in a breakup or a pause? I will go back to all my friends and Thomas happens to be one of those friends. It was his birthday on Sunday, we had lunch at The Ivy, we grabbed a drink at Cecconi's and that is it."
He then got choked up while expressing he had no intention to hurt the Flipping Out lead, insisting he thought they were "broken up." He continued:
"I do not want to hurt Jeff. I love you so much, he knows that, but I understand the issue with Thomas with him. […] I'm not trying to hurt Jeff or anything. I get sad over it, but I don't want to do that. That's my piece."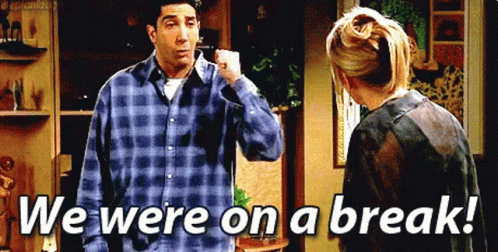 Jeff wasn't thrilled with this response — particularly the part about them being broken up. Addressing their on-again, off-again relationship, he pointed out that anytime they've fought, "within 7-10 days we work things through," so he didn't see why this would've been different. Jeff argued:
"The way I looked at it was a pause. What that message said to me is, if you had any interest in working through our problems, that was probably a really bad move. However, I'm going to own something, Stu … you were very honest with me this morning and you said, 'I can't do these pauses anymore.' I'm gonna own it, I am responsible for 99% of the pauses."
He continued:
"I leave the relationship, I'm a f**king runner because I get to a point where I don't feel like I'm being heard or understood. I get frustrated, I get angry and I run."
Good for him for taking some responsibility! There seems to be hope for a happy ending. After the show ended, someone commented on a photo of the Private Chefs of Beverly Hills star's dog, saying:
"Hope you treat the dog better than you treated Jeff!!"
As other people chimed in, Stuart seemed to joke about the controversy, writing:
"we need an APP to keep track!"
Hmm… If it's meant to be, we hope these two can work it out. Hear them discuss the drama (below)!
Reactions?! Whose side are you on? Let us know (below)!
[Image via SiriusXM/YouTube & Stuart O'Keefe/Instagram]
Related Posts
CLICK HERE TO COMMENT
May 26, 2023 15:34pm PDT