Joe Giudice… is that you??
We told you over the weekend the former Real Housewives of New Jersey star was finally released from prison and allowed to travel to his home country of Italy while his deportation appeal is being considered.
However, after seeing new photos of Teresa Giudice's husband, we're not sure we can be certain he didn't just get out by slipping between the bars of his cell!
Related: The Situation Spills Tea On Fellow Inmate Billy McFarland, Creator Of Fyre Festival
Seriously, WHO IS THIS GUY??
Before his prison sentence began, Joe looked like this…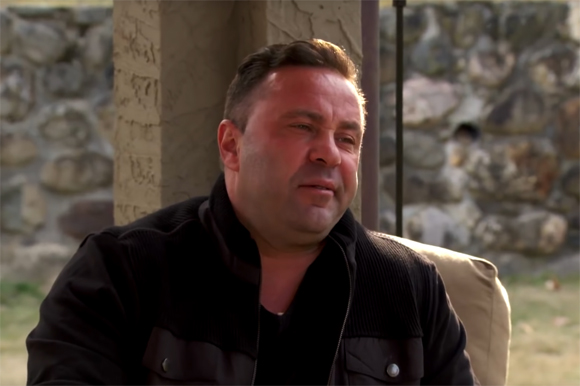 Now he looks like this!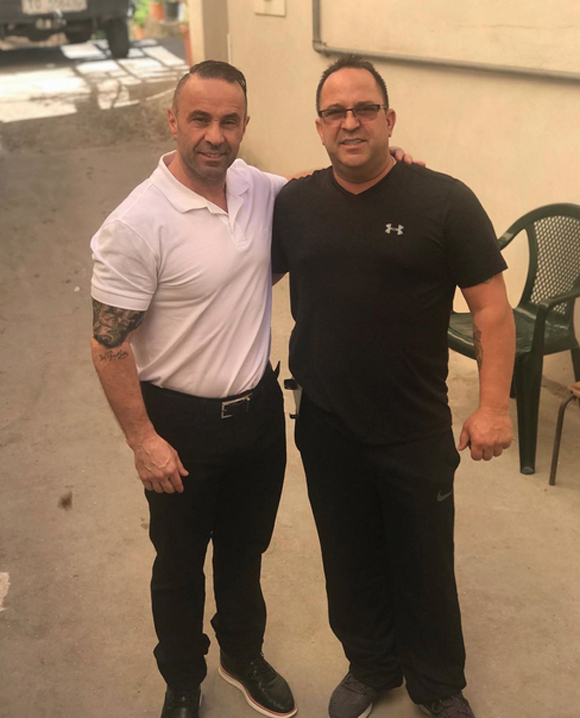 Joe's daughter Gia Giudice shared that photo of her poppa and her uncle Pete, together again in Italy. She wrote:
"So happy you're together right now.. enjoy see you in a few weeks daddy"
We're not sure how she recognized Joe either…
How does T feel about Joe's transformation??
"Teresa is so proud of Joe for losing the weight and getting in such great shape. He'd talked about getting in shape in the past but while he was incarcerated he finally had the time. Joe worked out twice a day every day to lose the weight and in the end he lost more than 50 pounds."
A lot of people get fit in prison — there's plenty of time to exercise and not much else to do. But a source spilled to ET it was more than just lifting in the yard that caused Joe to drop the lbs:
"Joe didn't just lose the weight because of his disciplined workouts, it was also his shift in diet. Joe was used to eating huge home cooked Italian meals. Teresa's an amazing chef and made for him delicious food when he lived at home but, when he was in jail, the food was dreadful and he cut back a lot."
Prison meals are definitely nowhere near the deliciousness of home cooked Italian food — but nowhere near the carb count either. Not only that, there isn't a lot of wine served on the side either.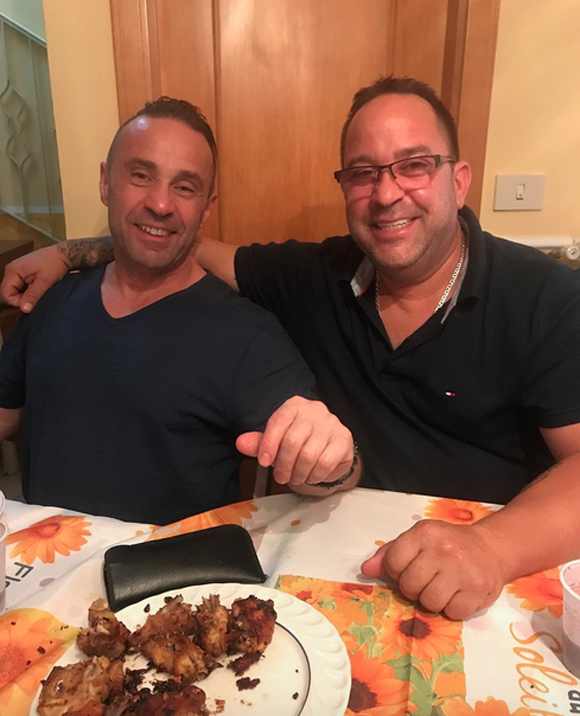 However, we would NOT recommend committing a bunch of crimes as a method of getting in shape.
Joe hasn't been able to be with his girls in over three years.
After pleading guilty to dozens of counts of a mix of bank, mail, wire, and bankruptcy fraud, Joe began his 41-month prison sentence in March of 2016.
While he was released early back in March of 2019, he was then transferred to ICE custody due to his status as an immigrant, even though he was raised in the United States after coming here when he was just one year old.
ET's source says:
"While Joe is devastated to be leaving the country and his family, he feels great physically and he's ready to take this next step. The older girls are going to visit their father very soon. They've already made plans. Teresa will be staying back with the younger girls and she hasn't made plans to visit yet."
Hmm.
We know Teresa said the couple would likely "go their separate ways" if he ended up getting deported, which still looks quite likely. But damn. Not even a visit??
Would YOU have recognized Joe??
[Image via Bravo/YouTube/TNYF/WENN/Gia Giudice/Instagram.]
Related Posts
CLICK HERE TO COMMENT
Oct 14, 2019 11:11am PDT