Is Justin Bieber really becoming the kind, mature man he always says he's trying to be? Well, spending some quality time with the people who really matter ain't hurting!
The Stuck With U singer retreated from the coronavirus pandemic to quarantine with his family in Canada, and it seems to have been a really good decision — especially if he plans to become a father himself in the future.
Video: Justin & Ariana Grande Get Close With Significant Others In Stuck With U Vid
The Biebs is getting some hands-on parenting experience being a big brother to his siblings, including nearly 2-year-old baby sister Bay Bieber.
As you may recall, Bay is the daughter of Justin's father Jeremy Bieber and wife Chelsey. And we have to say, she is ADORABLE!
On Thursday Justin shared a cute pic on his Instagram feed of a big brother moment in which he held Bay on his knee, captioning it with the sweetest of notes:
"Dear baby sis, you will grow up to be a confident, strong, kind, compassionate powerful woman! Excited to watch you grow into the incredible woman you are DESTINED TO BE! @baybieber"
Aww! Has being married matured Bieber like crazy or what?? Oh, and btw did we read that right? Does Bay already have her own IG account??
OMG she totally does, complete with her own version of the JB pic: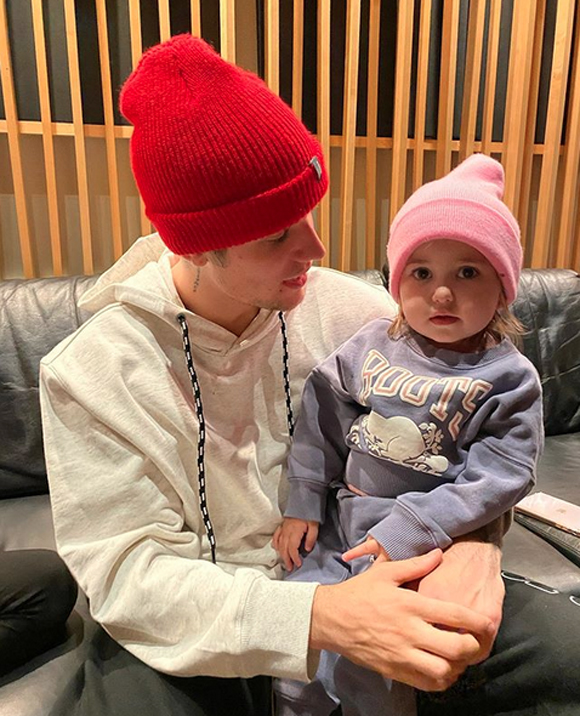 Bay "wrote" on hers:
"Biggest brother ?"
Awwwww! Speaking of her other brothers…
Justin has been hanging with them, too, getting more parenting experience like when he and his dad taught little bro Jaxon (Jeremy's 10-year-old son with ex-wife Erin Wagner) how to do tricks on his bike, posting on Wednesday: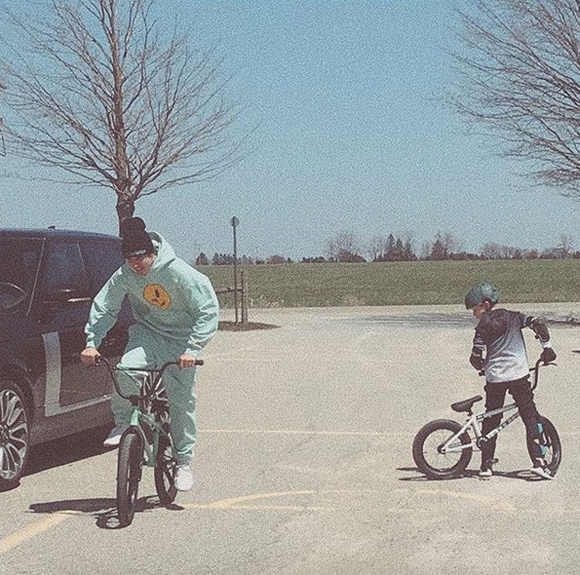 Justin wrote on that one:
"Me and pops teachin @jaxonbieber how to BMX"
And yes, Jaxon has his own IG, too! And he posted about the bike lesson:
"One of my all time favourite days. #3 #bmx #thxbro"
Awwwwwwwww!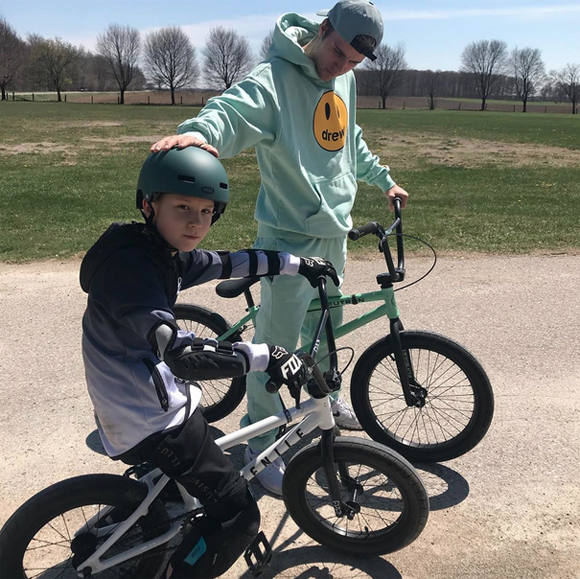 You know what they say, the family that posts on the 'gram together… stays a fam together? Sure, that works.
But of course Justin is spending time with all his siblings! Here he is with Jaxon, 11-year-old Jazmyn, and 12-year-old step-sister Allie.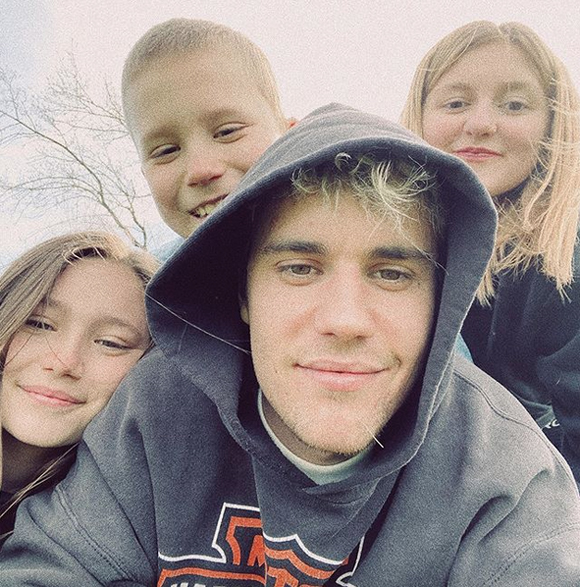 We really like this side of Justin — and what solid evidence he's going to be a great dad one day!
[Image via Justin Bieber/Instagram.]
Related Posts
CLICK HERE TO COMMENT
May 15, 2020 10:43am PDT