[Warning: Potentially Triggering Content]
Ugh. Kanye West is at it again.
In a new song snippet obtained by TMZ on Friday, Ye appears to think he can respond to his antisemitism controversy with degrading lyrics — and he's only making the problem worse! The disgraced rapper is currently in the Middle East working on a new Ty Dolla $ign album, per the outlet. It appears he's rented some kind of tent in Alula, Saudi Arabia, where he is irritating his neighbors by blasting music at all hours of the day. Content creator @mansorash has been chronicling Ye's stay in various recordings on Instagram, including in a video in which he yells for the Heartless artist to quiet down so he can sleep. While that would be annoying, it's not the biggest issue.
The problem lies in that aforementioned recording where you can hear a new song playing in the background — and the notable lyrics reveal Kim Kardashian's ex-husband attempting to respond to the heat over his antisemitic remarks.
Related: Kim Kardashian Is Back To Blonde! LOOK!
After saying something along the lines of, "how can I be antisemitic," (well, the Jewish people have been trying to tell you, Ye…) the father of four quips:
"I just f**ked a Jewish bitch"
WTF?!
Does he really think this is going to help his case? Check out the clearly inappropriate line (below):
You can hear it with just the audio singled out too:
Wow. Let's hope this doesn't make the cut. Jeez.
See more from his stay (below):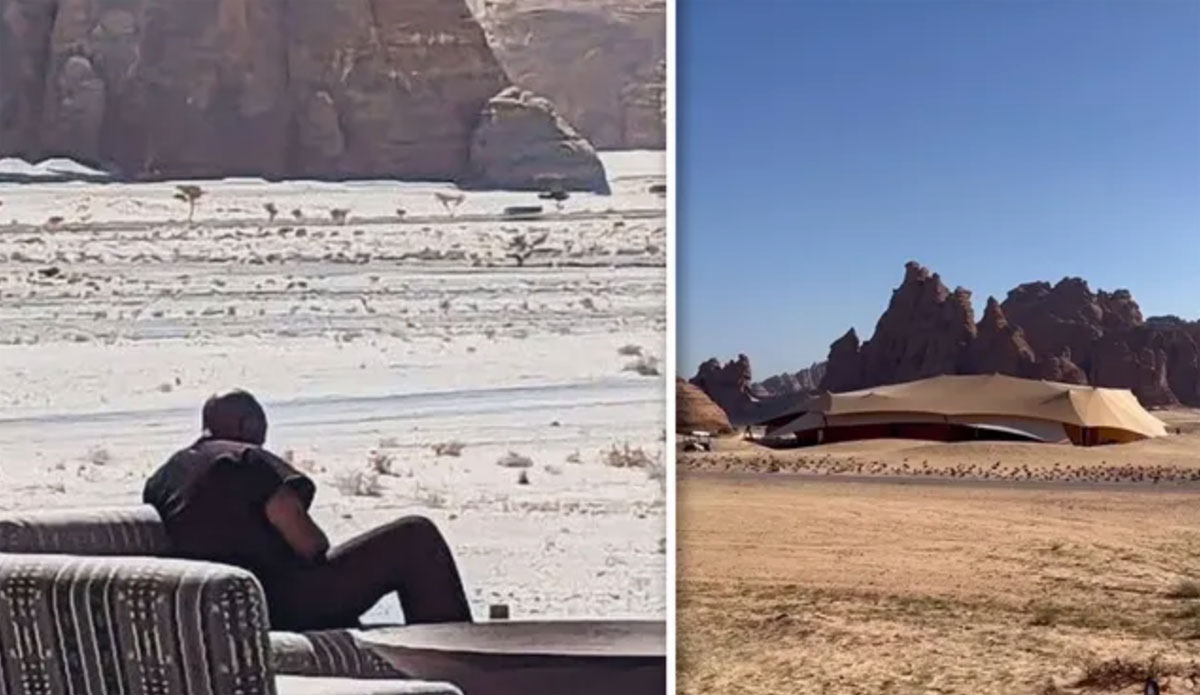 Of course, the Yeezy designer has been sparking a ton of controversy for months now ever since he went on an online rampage making all kinds of deeply hurtful comments. He lost a ton of large brand deals because of it, but clearly even that hasn't been enough to make him rethink his actions. Sigh.
At this point, between the comments themselves, the inside sources saying he's been obsessed with Hitler for years, hanging out with white supremacists as part of his ill-conceived presidential campaign… It kind of seems like this might just be who Kanye is now.
Reactions?! Let us know (below).
To learn more about antisemitism and how you can help fight it, check out https://www.adl.org/. 
[Image via WENN & Rolling Loud/YouTube]
Related Posts
CLICK HERE TO COMMENT
Nov 17, 2023 10:42am PDT