Kate Middleton Reportedly Seeking 'Healthy Balance' Amid Prince William Cheating Rumor News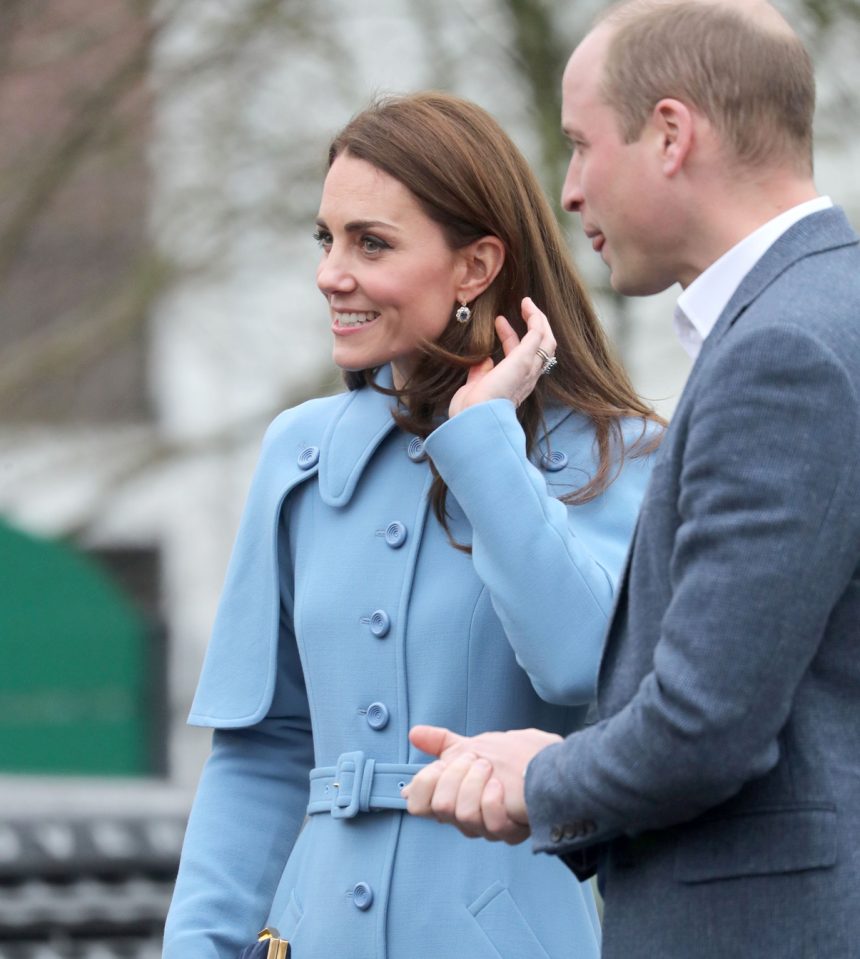 With all the talk of a feud between Kate Middleton and Meghan Markle, and then perhaps between Prince William and Prince Harry, there was a conflict we completely missed:
The friction between Kate's increase in Royal responsibilities and her full-time job as a mother of three.
Prince Charles is next in line for the throne, but he's 70 years old already — it's only prudent to assume and plan for ascension by William.
Related: Diana's Butler Weighs In
That means Kate will be the Queen Consort — a role which will require more of her time than Duchess of Cambridge. So how will she handle that extra load while raising the potential future kings and queens of England?
A source told Us Weekly this week:
"William and the children mean everything to Kate, so she's determined to create a healthy balance between her personal life and her future role. It's taken a long time to get to where she is today, but she's ready."
The source goes on to say Kate's devotion to her family is not going to hold her back from accepting her responsibilities but rather she is indeed planning to "take on more senior duties."
However, the insider says, "she'll continue to pursue her passions, which she'll balance with being a mother to her children and being queen."
In her path toward, well, we guess technically the seat adjacent to the throne, Kate has been spending more time with the current monarch, Queen Elizabeth II.
The Queen has, according to this insider, taken the Duchess under her wing as her kinda sorta heir:
"The queen has so much admiration for Kate. She sees her as intelligent, warm and professional."
Awww, that's wonderful.
We can't help but wonder how Queen Elizabeth would feel if someone else in her family were to horribly wrong her granddaughter-in-law.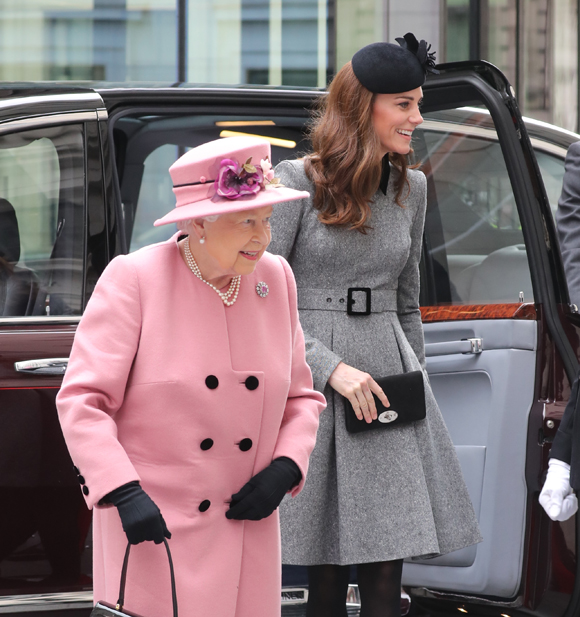 Yes, it is indeed inneresting timing on these quotes.
As you likely saw earlier this week, the Royals have been trying in vain to keep a lid on a rumor circulating around the British aristocracy — that Prince William cheated on Kate while she was pregnant with Prince Louis.
While there's been no evidence of any kind to these scandalous whispers, the Royal reaction has been rather odd.
Their previous protocol for these sorts of situations was simply to ignore the talk and let people say what they wanted.
Related: Meghan And Harry Announce Plans To Keep Royal Baby Birth Private
Now we're hearing they're pressuring people to leave the cheating rumor out of their coverage of the fam?
At this point, true or untrue, there is an impact on a family from talk like that swirling around them for months.
But perhaps that's why the family is so keen to cut it out early.
Do YOU think Kate would stay and become Queen Consort even if it turned out Will had broken his vows?
Would YOU??
[Image via John Rainford/WENN.]
Related Posts
CLICK CLICK CLICK Next Article
Apr 12, 2019 4:16pm PST