Lady GaGa Quickly Fixes HUGE Musical Mistake In Her New Tattoo…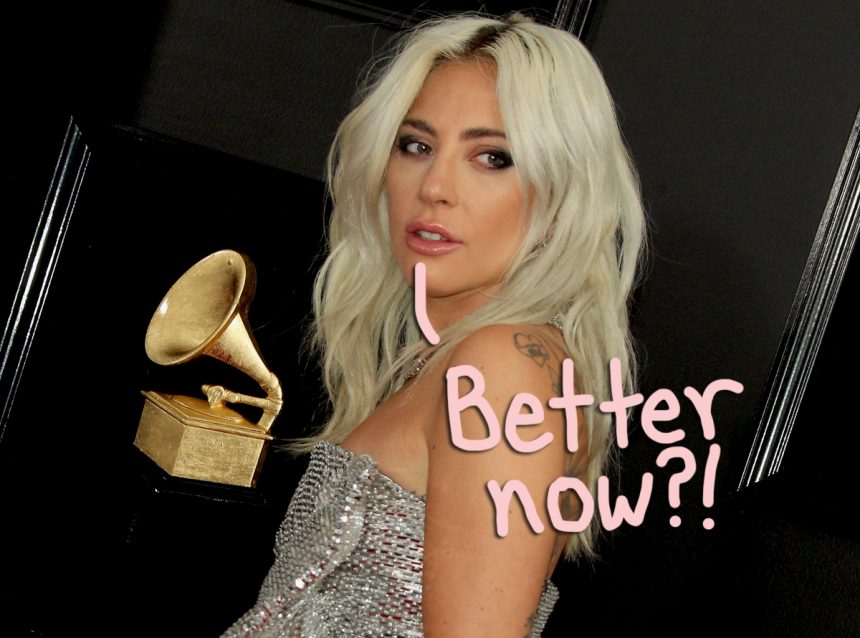 Well, it wasn't pretty, but Lady GaGa did what she needed to do…
After realizing things weren't right with her new tattoo, the star of A Star Is Born decided to fix things quickly and quietly — and now we're just happy everything is once again right with the world!
Related: No Engagement Ring For Lady GaGa?!
What was the issue? The Oscar-nominated songwriter didn't put enough lines on her musical staff!
Ch-ch-check out her NEW(ish) tattoo, just fixed for good, here:
Thankful for artists who can quickly fix a mistake, right?!
She also showcased a video of the fix — laughing all along (press play, below) and clearly in high spirits about getting it right:
All's well that ends well?
Good enough for us! Ha!!!
Related: Lady GaGa Divides Audiences!
Oh, and by the way… that's not the only new art GaGa is sporting today! Earlier on Thursday, she also shared a pic of this big new piece across her back (below):
Wow!
Done by El Lay tattoo artist Daniel 'Winter Stone', the new back tat is la vie en rose — and it's seriously beautiful!
No missing branches there, right?! Ha!!!
What do U think of all this new ink, Perezcious readers?! Sound OFF in the comments (below)!!!
[Image via WENN.]
Related Posts
CLICK CLICK CLICK Next Article
Feb 14, 2019 5:25pm PDT