Leonardo DiCaprio Shows Up At Coachella With A New (Old?) Flame — Is He Starting To Get Serious?!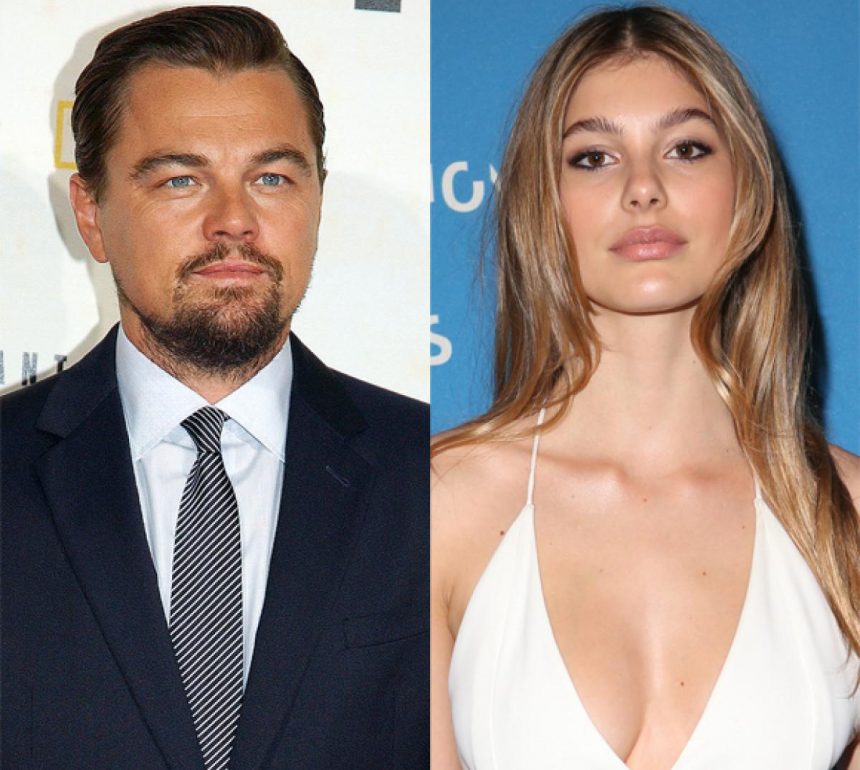 Is Leonardo DiCaprio finally starting to settle down? Or is he just REALLY going for the look-alikes now, maybe in a bid to confuse the entertainment media world??
Either way… Leo is making waves at Coachella right now after he showed up late Friday night/early Saturday morning with a woman by his side and his trademark dark hoodie, hat, and sunglasses on in an attempt (failed!) to keep a low-profile among festival-goers and celebs alike.
Related: Did LiLo Shade Leo On Instagram, Or What?!
Leo and his apparent boo-thang were spotted by festival goers overnight last night at the Poppy x Google Midnight Bloom after-party and while the place wasn't hurting for celeb show-offs — Paris Hilton, Nick Young, Trae Young, and Cuba Gooding Jr. were among the more famous in attendance — Leo stood out because he appeared to be with a new young flame!
Er…. wait… it might have been his old flame, 21-year-old Argentinian model Camila Morrone.
See, the woman in question who was captured on video getting pretty touchy-feely with Leo looks an awful lot like the hot young model he'd previously been cavorting with late last year. (If you want to see for yourself, FYI, you can watch the video HERE.)
There's just one problem with all that: even though the pair had been previously spotted together at Coachella 2018 one year ago, Leo and Camila haven't been seen in public together anywhere for nearly six full months now, since last November! We all just sort of assumed things had cooled off between the two, and Leo had moved on, as he is wont to do…
But the woman in question in that video looks an awful lot like Miz Morrone, which begs the question(s): if it's really one-year (or more) with one woman, does that mean that Leo is finally starting to settle down?? Or are these two on-again, off-again, and paparazzi just caught 'em in a particularly public place?! Or, is this not Marrone, but a remarkably close look-alike??? Or maybe… the pair isn't still together but just has a tradition of going to Coachella every year now as friends?!
Related: These Two Have Talked About Getting Serious In The Past…
OK, that last question is probably not true considering how touchy-feely Leo seemed to get with the (possible) mystery woman… but as for those first three questions… who knows?! If it's actually Camila, it's really going to make us wonder if the Wolf of Wall Street star has finally been tamed… and maybe he's found the one?!
Whoa!!! What do U think, Perezcious readers?! Is Leo in looooooooove?!?! Sound OFF in the comments (below)…
[Image via WENN]
Apr 13, 2019 10:37am PDT