Lindsay Lohan's Beach Club may have been a bust, but fans shouldn't be upset… because a NEW LiLo-based reality show is apparently on the horizon, and it sounds kind of amazing.
In the wake of MTV cancelling her reality series, Lindsay Lohan revealed she's writing what sounds like a half-scripted-half-reality series starring the 33-year-old and her family members!
Related: Lindsay Releases Snippet Of Her New Song 'Xanax'!
The revelation came during an interview on Australia's Studio 10 this week, where the star dished:
"[I'm] writing a TV series that will come out in America. Almost like a reality show, but not a reality show."
The actress turned entrepreneur/Syrian refugee activist went on to reveal she'll play at "kind of being a puppet master," and will star in the series with her siblings. It's unclear which siblings will be featured in the untitled show, or whether mother Dina Lohan or daddy Michael Lohan will make an appearance.
But overall, it sounds like fans are finally getting the Living Lohan revival they deserve!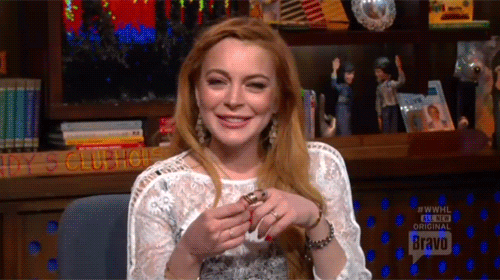 For those who don't know, Living Lohan was a critically-panned reality show on E! which aired for a total of nine episodes in 2008. The show mostly followed Lindsay's sister Aliana and momager Dina attempting to break into show business, but also featured Lohanigans from brother Cody and grandma Ann Sullivan.
Lindsay didn't participate in Living Lohan, which was likely a big reason why it didn't catch on like KUWTK did. So, the fact LiLo herself is helming a revival of sorts could very well threaten the Kardashian's reality TV reign. (Better keep an eye on this, Kris Jenner!)
Let's not forget: LiLo has already dipped her toes in reality TV with the now canceled MTV show centered around the nightclub she ran in Mykonos, Greece. The show premiered in January to decent ratings, but viewership quickly dropped over time.
EXCLUSIVE: LiLo Shares What's Going On Between Her & This Crown Prince
Interestingly enough, an insider close to the production claimed producers were hoping to turn the focus of the show on "Lindsay and Dina and Ali" for the second season, but added "that wasn't going to happen."
Now, it appears that's exactly what LiLo's cooking up!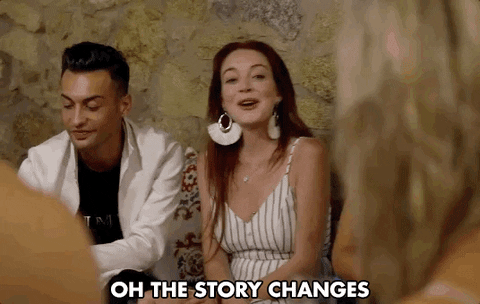 Let's hope she brings the drama, seeing as a lack of drama is what caused Beach Club to dry up, according to a Page Six source.
Would YOU watch a reality show centered around the Lohan family in 2019? Share your thoughts in the comments!
[Image via WENN]
Related Posts
CLICK HERE TO COMMENT
Sep 20, 2019 11:48am PDT