UPDATE 4/29 7:45 A.M. PT: The South Fulton Police Department in Georgia clarified that Ashley "Ms. Minnie" Ross died in a head-on crash that occurred after the late reality star hit a curb and crossed into oncoming traffic in another lane. It was not a hit-and-run incident. In a statement to People, police explained:
"The initial crash investigation shows that Ms. Ross was traveling south in a Nissan Sentra on Old National Highway. Her car hit the right-side curb, crossed into the northbound lanes and struck a Ford Focus that was traveling north head-on. Ms. Ross received serious injuries and was transported to an area hospital for treatment, where she died Monday night. The driver of the other vehicle received minor injuries and was treated at the scene."
Thinking about her loved ones during this incredibly difficult time.
__________________________________
Little Women: Atlanta star Ashley "Ms. Minnie" Ross has sadly passed away following a hit-and-run car accident on Tuesday, April 27. She was only 34.
The reality TV star's management team confirmed the news in a statement shared to her Instagram account:
"It is with profound sadness that we confirm on behalf of the family of Ashley Ross aka 'Ms Minnie' of Little Women Atlanta has succumbed to injuries from a tragic hit and run car accident today, April 27th at the age of 34. The family respectfully asks for their privacy as they grieve during this very difficult time."
Related: Adam Schlesinger's GF Shares Their Final Moments Before His Death
Ross suffered fatal injuries when her car collided with another vehicle near the Old National Highway in Atlanta around 11 p.m. on Sunday, her publicist Liz Dixon confirmed to Us Weekly. Ashley was reportedly "touch and go" on the scene before she was transported to Grady Memorial Hospital.
"They got a pulse and they did revive her. She was not DOA when it occurred. She was there basically 24 hours before she transitioned. They didn't think she would make it to the morning, so we had a few more hours with her than could have happened. She passed away at 10:30 p.m. EST at Grady Memorial Hospital."
The other driver reportedly fled the scene and has not been arrested, according to Dixon.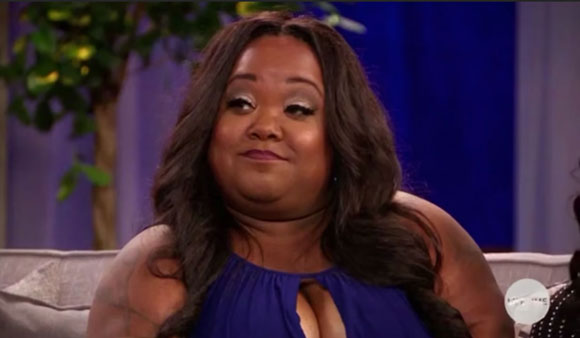 Ashley joined the Lifetime reality show as an original cast member in 2016 and remained through all six seasons, with the most recent episodes set to air later this year. She is survived by her mother, Tammy Jackson, aunt Veronica Deloney, uncle John Deloney, and her grandmother Rose Deloney.
Tributes have already started pouring in from Ross' Little Women: Atlanta co-stars, including Amanda Salinas, who took to social media and shared a heartbreaking message to her friend:
"As I'm writing this I'm in tears I can't believe it my Minnie !!!! Why did they take you away from us !!!! WHY!!!!! It always seems like we have all the time in the world, only to realize how fleeting it really is. I wish we had more time to do and say the things we saved for later which along with you is gone forever ?"
She included a slideshow of pics featuring Ashley and promised to keep her memory alive:
"You were more than our best friend you were our big sister and still is !!! I still can't believe this man why man why!!!! , I love you so much !!!! My heart is broken ?? Rest In Peace my love"
Ross' co-star, Shirlene "Ms. Juicy" King Pearson, also reacted to her passing on IG, writing:
"This is too much too much!!!!!! Prayers for Minnie's family!!!"
And castmember Samantha Ortiz offered her condolences, too, writing:
"RIP to @msminnielwa I'm so sorry this has happened I will be praying for you and your family. you really never know what can happen. I'm so sorry."
We wish them all comfort during this difficult time. R.I.P., Ashley.
[Image via Ashley "Minnie" Ross/Instagram]
Related Posts
CLICK HERE TO COMMENT
Apr 28, 2020 07:08am PDT