Lori Loughlin's Daughters Withdraw From USC In Fear Of Bullying!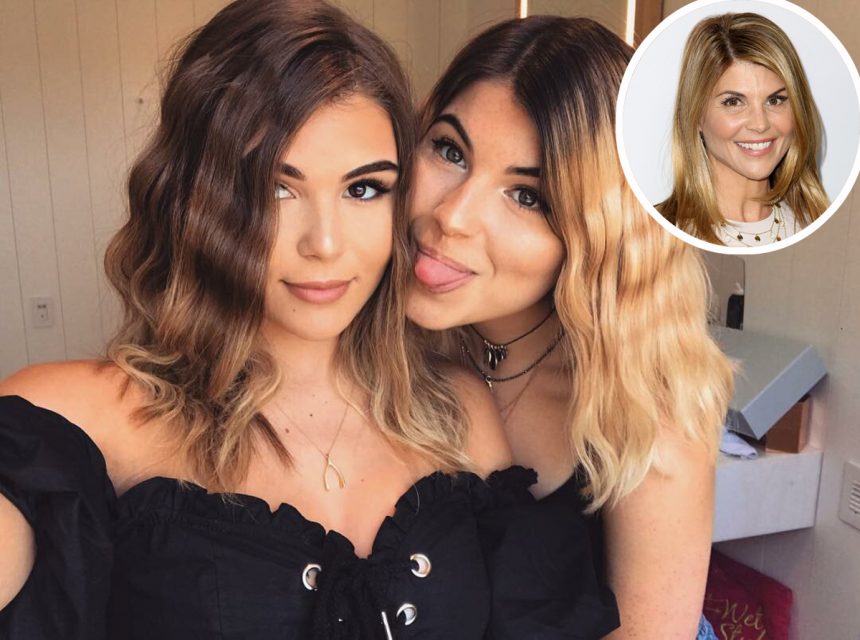 Olivia Jade and Isabella Giannulli are not returning to USC amid the "College Cheating Scandal"!
As we reported, Lori Loughlin and her husband, Mossimo Giannulli, were indicted for allegedly paying $500,000 to have both of their daughters recruited for the university's crew team, despite not playing the sport.
Related: Student Who 'Unknowingly' Benefitted From College Scheme Apologizes
According to TMZ on Thursday, the Fuller House star's kids are withdrawing from the school in fear that they would be "viciously bullied" if they went back.
Per sources, the two young ladies have the full support of their parents, who were both hit with a $1 million bond, and were allowed to put up their home as collateral to walk out of prison until their shared court date of March 29.
Reportedly, the Giannulli girls never really wanted to go to USC, and only wanted to attend college because of the social atmosphere.
Interesting enough, they reportedly wanted to attend Arizona State University, a school which their father allegedly shaded in an email to a cooperating witness in 2016. The fashion designer allegedly wrote:
"We just met with (our older daughter's) college counselor this am. I'd like to maybe sit with you after your session with the girls as I have some concerns and want to fully understand the game plan and make sure we have a roadmap for success as it relates to (our daughter) and getting her into a school other than ASU!"
It also appears that the scandal is particularly hitting Olivia the hardest, as the 19-year-old "is a mess, despondent, and feeling like it's the end of the world."
The YouTube star and her 20-year-old older sister will "lay low," and will not enroll in another school anytime soon.
As we wrote, Sephora — who collaborated with Olivia for her $28 Olivia Jade x Sephora Collection Bronze & Illuminate Palette — have severed ties with the teen.
In a statement to Yahoo Lifestyle, the company said on Thursday:
"After careful review of recent developments, we have made the decision to end the Sephora Collection partnership with Olivia Jade, effective immediately."
Additionally, on Thursday, Hallmark announced it was cutting ties with the 54-year-old actress.
Speaking to the Associated Press, the network said it will no longer work with the starlet and has stopped development on all of the productions she was involved in — including her beloved movie series Garage Sale Mysteries.
They said in a statement:
"We are saddened by the recent news surrounding the college admissions allegations. We are no longer working with Lori Loughlin and have stopped development of all productions that air on the Crown Media Family Network channels involving Lori Loughlin, including 'Garage Sale Mysteries,' an independent third party production."
[Image via Olivia Jade/Instagram/Brian To/WENN.]
Related Posts
CLICK CLICK CLICK Next Article
Mar 14, 2019 5:48pm PDT