It seems like forever since we've said this, but Madonna's new music video is a shocker.
Her Madgesty is no stranger to controversy; 30 years ago she was offending with her music videos.
Papa Don't Preach dealt frankly with teen pregnancy. Like A Prayer married sex, race, and religion in a way that made her corporate sponsor Pepsi uncomfortable. And Justify My Love's R-rated BDSM and sex scenes got it banned from MTV.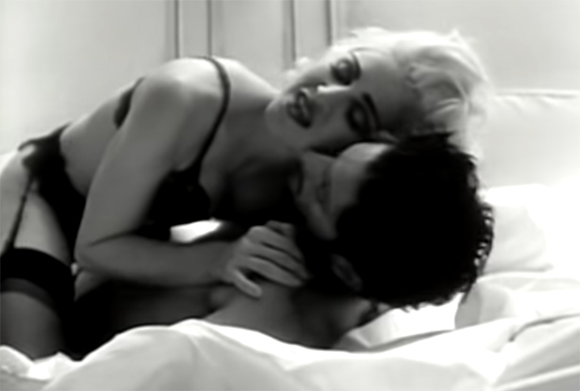 But in recent years she hasn't exactly made a habit of pushing the envelope with her visuals.
Maybe that's because of how much more explicit everything is these days?
Video: Cardi B And A Couple Dozen Dancers Go Nude In 'Press' Music Vid
In any case, her new vid for God Control is Madge back on her A-game. ("A" for arguments she's about to start!)
Why? She had something to say.
It's the oh-so-edgy statement, OUR COUNTRY HAS TOO MUCH GUN VIOLENCE!
Srlsy, this should NOT be a provocative sentiment.
How did Madonna decide to tackle the subject? By depicting what looks like a dramatic reenactment of the Pulse nightclub mass shooting in Orlando, which claimed the lives of 49 members of the LGBT community and allies.
We thought such visuals might be too much for some of our readers, even the massive Madonna fans.
So here's a breakdown of the shocking vid:
The eight-minute plus clip comes with a warning screen which reads:
"The story you are about to see is very disturbing. It shows graphic scenes of gun violence."
However, it also points out:
"But it's happening every day. And it has to stop."
It's a warning, but it's also the argument for showing the graphic violence onscreen.
Do YOU buy it?
We do wonder if it could have been more subtle and metaphorical, but frankly the U.S. has a hard enough time getting the message IRL.
Some of our lawmakers need to be hit over the head with this message.
The scene is intercut with Madonna in her Madame X character sitting in front of a typewriter, apparently trying to make sense of everything.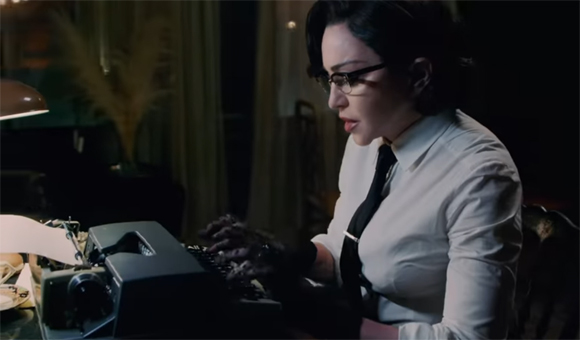 The vid doesn't ramp up to the violence.
It begins with images of the aftermath of the shooting and slowly rewinds time.
This means several shots of woefully realistic looking bodies on the floor of a nightclub — including that of Madonna as her other character.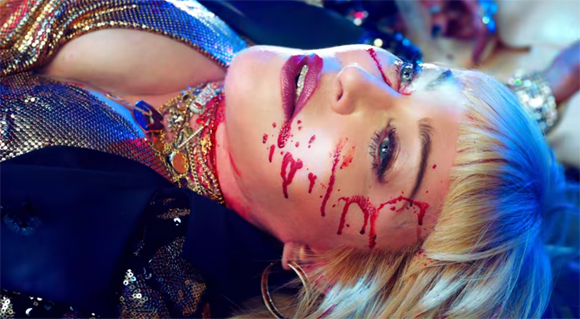 Up next we see the actual shooting, carried out by a lone gunman — who eventually ends himself as well.
And it is rough to look at.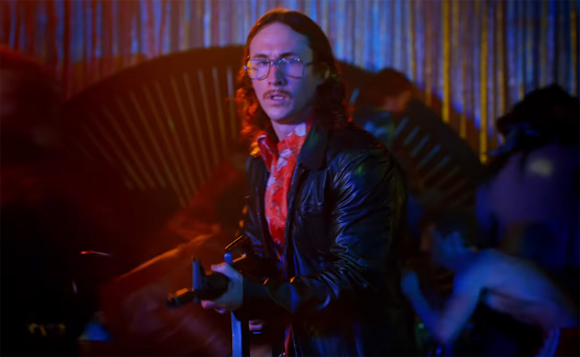 Rewind more, and Madonna is out there on the floor.
It's like a Madge video from the 2000s.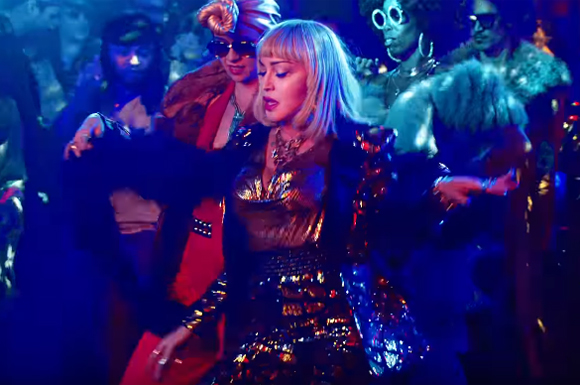 As we rewind more we see scenes of various victims before the shooting, reminding us they're all real people with their own stories.
Something people forget when they hear the numbers on the news.
Speaking of news, Madonna intercuts real footage of the March For Our Lives and other protests in which the vulnerable speak out to beg politicians to do SOMETHING beyond "thoughts and prayers."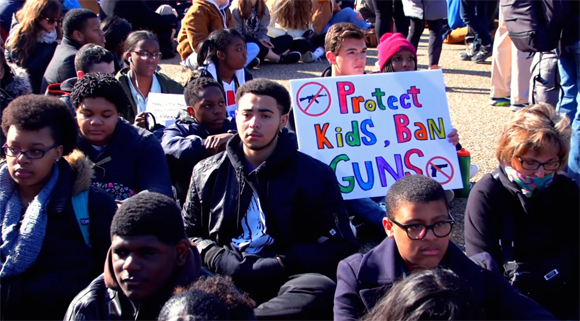 Finally, the video ends with Madonna crying a single tear for the victims.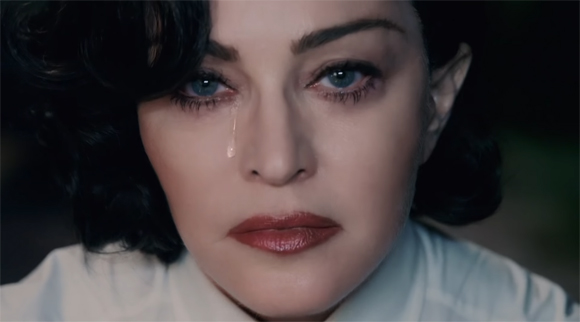 Then some all too real statistics about gun violence in the U.S.
It's a powerful if blunt message.
We understand if you can't watch, but if you can here's the entire clip (below):

[Image via Madonna/YouTube.]
Related Posts
CLICK HERE TO COMMENT
Jun 26, 2019 16:47pm PDT