It seems Olivia Jade is leaving everything — and everyone — behind.
Ever since the college admissions scandal broke, the YouTube star has been moving away from her old image as a devoted daughter and "college student."
While parents Lori Loughlin and Mossimo Giannulli are facing trial for charges related to allegedly bribing USC officials to pretend their daughters were on the crew team for conditional admission, Olivia isn't even speaking to them anymore.
Related: This Is Lori's Defense Argument??
Now she's left her boyfriend in the dust, as well.
Olivia was dating a hunky 23-year-old named Jackson Guthy, who had his own Malibu pad where she was reportedly in hiding for a while after the scandal broke.
BTW, if you're wondering why the name sounds familiar — and how such a young guy had such a good real estate game — it's because he was sort of a teen pop star. For real!
Jackson Guthy opened for One Direction and Big Time Rush.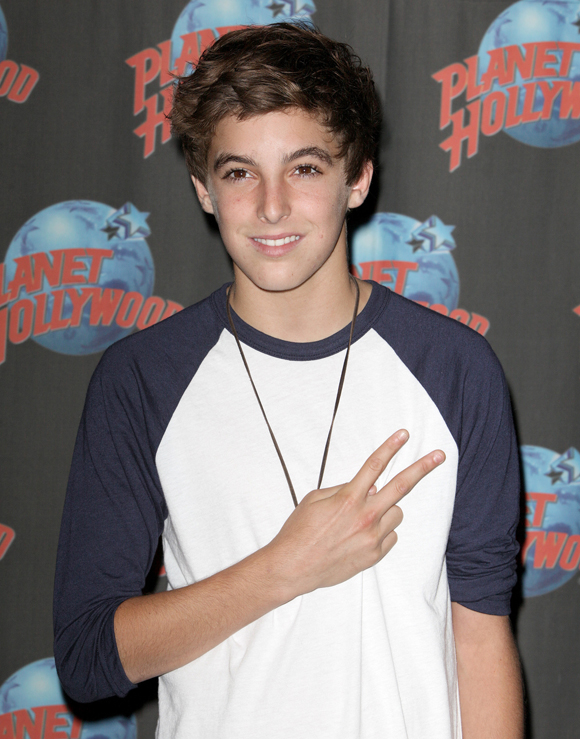 He never broke big — so he went the band route with North of Nine.

That also didn't work out.
But don't worry about Jackson, his parents are billionaires. He can keep being a musician his entire life.
What he can't keep doing is dating Olivia Jade.
We'd heard there were problems between the two, and now a source has spilled the tea — it's over. The insider told Us Weekly:
"Olivia and Jackson have been cooling off for a couple months. They aren't together anymore, but are still very cordial and really do remain friends."
Huh. He stood by her despite the scandal and everything.
Just last week another source detailed:
"Jackson has been there for Olivia. Whether it be the occasional coffee run or just being physically near her, he's trying to be supportive. It hasn't always been easy, given the crazy amount of spotlight on them right now."
And now she is leaving him.
Well, it's nice that they can be friends we guess.
Though the friends she seems more intent on spending time with are her fellow YouTube content creators like David Dobrik, who dwarfs her nearly 2 million subscriber count with his 12.2 MILLION.

It makes a kind of sense when all we've heard lately about Olivia is how she's desperate to rebuild her brand.
Of course she wants to try to get away from the scandal.
Even moving away from her parents was about getting back on track, as a source explained:
"Olivia has been leaning on friends and wants a new place to start a new chapter. Olivia is very much in the headspace [that] she wants to move forward from the scandal. She's focusing on what's next and not looking back."
Another source clarified exactly what "what's next" means:
"She wants to focus on rebuilding her business. She spends time with friends and other vloggers that inspire her."
Sounds like Olivia Jade has a very clear set of priorities.
[Image via Olivia Jade/Jackson Guthy/Instagram.]
Related Posts
CLICK HERE TO COMMENT
May 08, 2019 11:20am PDT