What is wrong with some people that they see something beautiful and their first instinct is to find ways to complain about it??
From the first time we saw Priyanka Chopra and Nick Jonas together, we've been shipping these two.
The future husband and wife weren't even dating when they attended the 2017 Met Gala — they were just seated at the same table!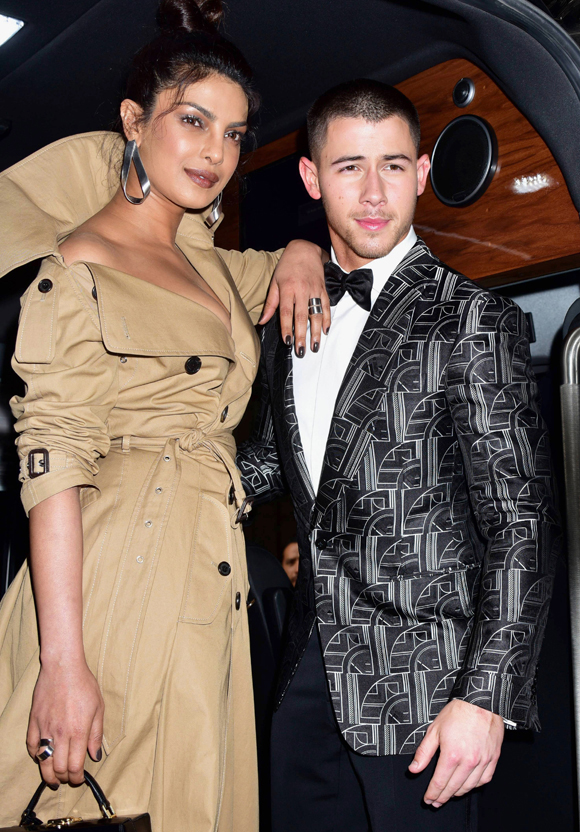 All we saw is two ludicrously perfect looking human beings who seemed to have an indefinable chemistry.
You know what never entered into our heads? Wondering about their age difference.
However, that gap apparently is something quite a few commenters online just can't get over.
In her cover story for July's InStyle magazine, Priyanka reveals it's still an issue for many in her Instagram feed. She complains:
"People gave us a lot of s**t about that and still do. I find it really amazing when you flip it and the guy is older, no one cares and actually people like it."
For the record, Priyanka is 37 years old, and Nick is 26.
If you had no idea an age gap even existed, we aren't surprised. Just look at these two together!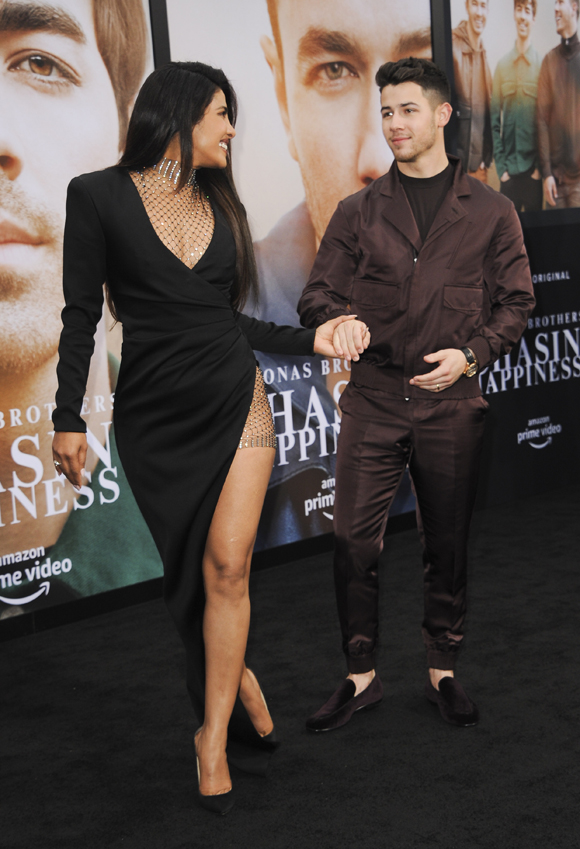 Frankly, they both look like fountains of youth. Total newlywed goals.
How could anyone look at that and think there's anything other than genuine affection between these two??
Well, apparently there's a few who do. Hell, one even got paid to write an opinion piece about it.
In case you didn't see the dreck published in New York Magazine's The Cut last December, some writer actually had the gall to call Priyanka a "global scam artist" — saying she was just marrying Nick for his fame, to boost her profile in the U.S.
Disregarding the seemingly xenophobic dog whistle in the use of the word "global" — which reads to many as "those foreigners are coming for our men" — what is even the argument here??
A flawless, charitable, erudite international sex symbol tricked a poor, innocent pop star into falling in love with her..?
World's BIGGEST eye roll for the people in the back.
Luckily, the people whose opinions really matter were all incensed by "Is Priyanka Chopra and Nick Jonas's Love for Real?" — and went about getting that crap taken down.
Priyanka recalls:
"Nick, Joe, Sophie, my mom, his parents, everyone was there furiously typing on their phones. They were so mad."
It's true.
Sophie Turner, her new sister-in-law, who married Nick's brother Joe Jonas in a not-so-secret ceremony in Las Vegas, took to Twitter to write:
"This is wildly inappropriate and totally disgusting. Very disappointed that The Cut would give anyone a platform to spew such bulls**t."
And Joe posted:
"This is disgusting. @TheCut should be ashamed to have someone write such evil words. What Nick & Pri have is Beautiful Love. Thank u, Next."
However, Priyanka remained silent after being accused of being some kind of predatory gold digger.
Why? She has a theory:
"Commenting on some stupidity means it eventually becomes important because I gave it importance. A lot of people don't understand that way of thinking. It's not a myopic thought… it's a long-term plan."
You know what else is a solid long-term plan? Marrying someone you ADORE!
Ch-ch-check out Priyanka's InStyle cover and more (below)!

[Image via Apega/WENN.]
Related Posts
CLICK HERE TO COMMENT
Jun 05, 2019 12:37pm PDT