R. Kelly Reportedly Thinks His Ex-Wife Brainwashed Their Kids To Hate Him!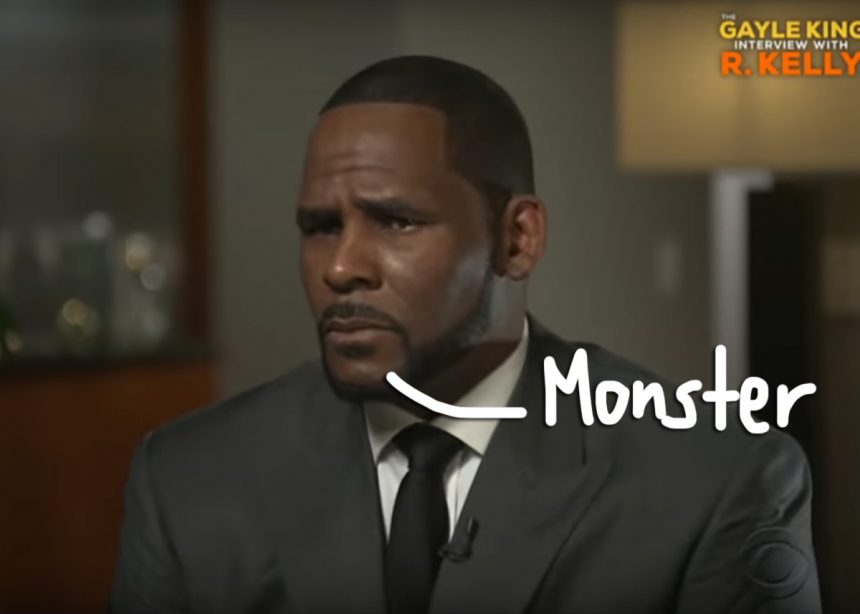 R. Kelly continues to blame his ex-wife for HIS failure to pay her child support payments.
According to TMZ sources, the disgraced singer believes he tried to maintain a relationship with his three children — Jay Kelly, Robert Kelly Jr., and Joann "Buku Abi" Kelly — but thinks his ex-wife, Drea Kelly, brainwashed them. (Which is ironic, seeing as the parents of Kelly's live in girlfriends believe he's brainwashed them into being his sex slaves.)
Insiders claim the Grammy winner used this brainwashing theory to rationalize his decision to stop writing child support checks. Meaning, he allegedly used his kids as pawns in a revenge plot against his wife… and it ultimately landed him behind bars.
Related: Kelly's Legal Team Denies Alleged Third Sex Tape
As we reported, the 52-year-old was arrested last week for failing to meet the deadline on his outstanding child support payments.
Kelly was released from custody on Saturday after he paid up the bare minimum — $161,633 — he owed. TMZ reports that the nearly-broke singer scraped together the funds with the help of a "benefactor."
Kelly's camp told the outlet that the performer stopped writing checks for his kids last year, sometime after he and Drea got into a huge fight in 2017. After that blowout, Drea allegedly changed her phone number and didn't allow their three kids to talk to their father.
Related: Kelly's Former Lawyer Claims He's 'Guilty As Hell'
Drea's reps, however, are singing a different tune. She told TMZ that Kelly cut her off in order to control her after she first spoke publicly about his alleged domestic abuse; she also claimed he was the one who changed his phone number, not her.
The mother-of-three also insisted that she never tried to get between the relationship of Kelly and their kids, and has actually encouraged them to be close to their controversial father. 
But a family reunion *probably* won't be happening anytime soon…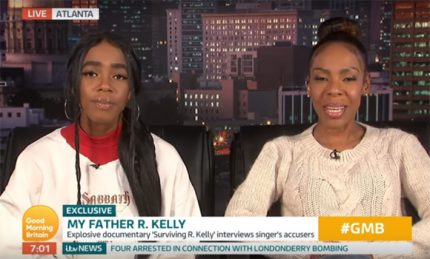 Back in January, Kelly's daughter Buku Abi wrote a note on Instagram blasting her father for his alleged criminal misdeeds. In the message, Buku confirmed that she and her siblings haven't had contact with the singer for years and that all of Kelly's alleged victims had her greatest sympathies. She wrote:
"I pray for all the families and women who have been affected by my father's actions. Trust, I have been deeply affected by all of this…Anyone that knows me personally or has been following me throughout the years knows that I do not have a relationship with my father. Nor do I speak on him or on his behalf. My mother, siblings and I would never condone, support or be a part of ANYTHING negative he has done and or continues to do in his life.
In addition to blaming his ex-wife, Kelly had also blamed his lack of child support payments on his lack of funds — which, according to the singer, was the result of people stealing money from his bank account.
If Kelly really does want to mend his relationship with his kids, as he's so dramatically cried about on national television… paying them the money he legally owes them is probably a good start.
[Image via CBS News]
Mar 11, 2019 10:32am PDT