Well, damn. Here fans have been rooting for Joe Giudice to get to stay in the country, and Teresa Giudice just totally flipped the tables.
Figuratively this time. Or so it would seem!
If you've been avidly following the legal troubles of the Real Housewives of New Jersey stars, you know Joe has been in ICE custody for the last couple months after finishing his prison sentence for fraud.
Last Friday he was released and allowed to fly to Italy to wait out the final ruling on his deportation case appeal.
Photos: Joe Is Unrecognizable After Losing Over 50 LBs In Prison
If the judge doesn't rule in his favor, he won't be able to return to the United States at all. And that may be all she wrote for his marriage.
While her daughters are torn up and planning to visit their dad immediately, Teresa apparently hasn't even looked at booking a ticket.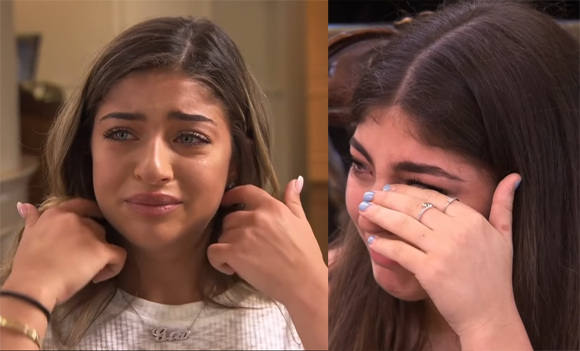 Earlier this year, T told Andy Cohen during the RHONJ Season Nine reunion she "probably wouldn't" be joining him in Italy if he was deported, later even going so far as to say:
"We'd go our separate ways."
Well, it looks like the wait for the immigration court was too long for Teresa.
In the latest teaser for the Season Ten premiere, we're finding out the reality TV momma may not have been staying true to her man on the inside!
When asked by Jennifer Aydin if she's still in love with Joe, she says:
"I don't know."
In another scene, she laments to sister-in-law Melissa Gorga:
"I haven't been happy in so long. I just wanna be happy again."
Then we find out what all this is leading up to…
Joe Gorga confronts Teresa as she stands next to a muscular man. He asks point blank if they've been "messing around."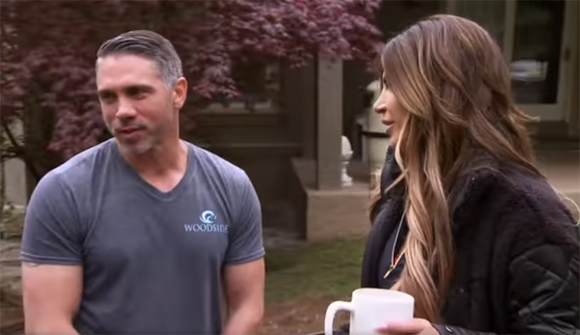 The unnamed guy answers:
"We may have kissed."
But that's just what he was willing to say in front of Teresa's overprotective brother. The way T spills it to her friends at dinner:
"He's the one I hooked up with!"
While sharing a shirtless pic on her phone with the surprised ladies.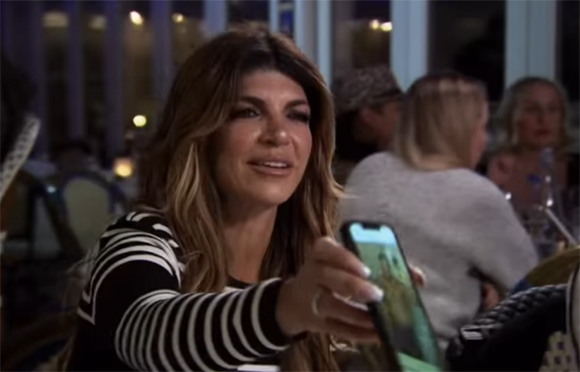 Um. Gurl is still married. She knows there are cameras there, right??
Wow, she must really feel certain Joe is definitely going to get deported, because we can't imagine she would be doing this if she thought he was going to get within 4,000 miles of her, or Mr. Hunky di Abs there.
Or at least, that's what the producers of the teaser want you to think.
According to her lawyer, there's more to the story:
"The clip in the newer supertease is Teresa, her brother and a lifelong friend named Tony talking about Teresa and Tony kissing when they were in high school more than 25 years ago."
Huh. K.
What do YOU think??
See the drama for yourself (below) and watch the premiere in full on November 6!
https://www.youtube.com/watch?v=-GQp3F0wujU
Related Posts
CLICK HERE TO COMMENT
Oct 17, 2019 07:00am PDT