Wait, WTF?! 'The Flash' Star Grant Gustin Allegedly Sets Off Alarms After Vaping On A Plane!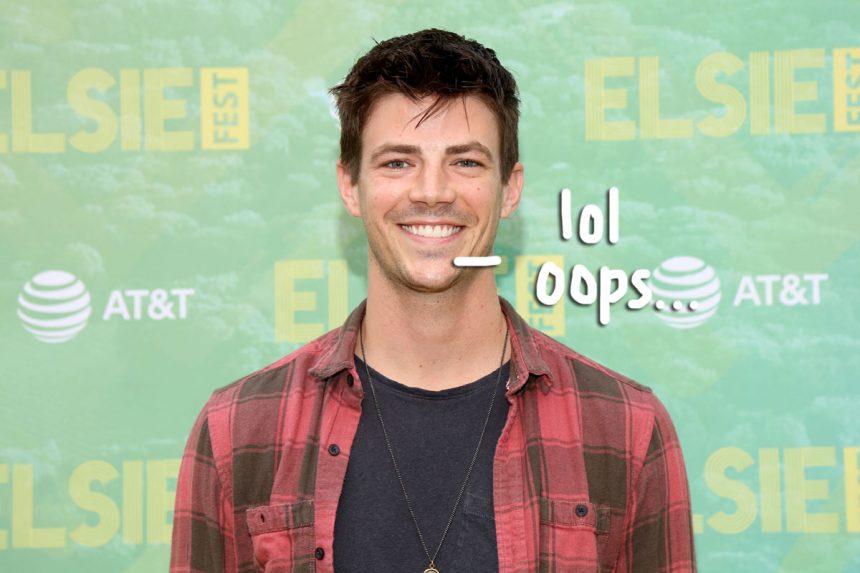 Hey Grant Gustin, the rules of the sky apply to everyone — including you!
It's being reported the star of CW's The Flash found himself in a sticky situation, after allegedly getting caught vaping on a first-class flight back to Canada over the weekend.
Related: Maisie Williams Accidentally Spills MAJOR Game Of Thrones Spoiler
Per TMZ reports, the Compass Airlines Flight 6006 left LAX on Sunday night, carrying 68 passengers headed to Vancouver. As soon as the plane took off, Gustin reportedly went straight to the bathroom with his vape pen for a little relief.
We can't even believe we have to say this, but it's 100 percent common knowledge by now that smoking of any kind is not allowed on airplanes.
For starters, it's the law. And secondly, it's pretty disgusting to think of smoke vapor of any kind (tobacco or cannabis) wafting through an enclosed space where air circulation is already scarce.
Witnesses told the outlet that the smoke coming out of the bathroom was so intense, it set off a smoke alarm after seeping into the cockpit. The captain and co-pilot were reportedly forced to wear oxygen masks!
UGH, that sounds terrible TBH!
Luckily for Grant, and the rest of the souls on board, the situation was diffused pretty quickly.
Other passengers told TMZ that flight attendants confiscated the actor's vape pen without causing any hysteria, or requiring the plane to be diverted for an emergency landing.
A rep from the airline explained in statement that the aircraft "experienced a smoke indicator from the forward lavatory while in flight. A vaping pen was confiscated from a co-operative passenger. The flight landed safely in Vancouver, without delay."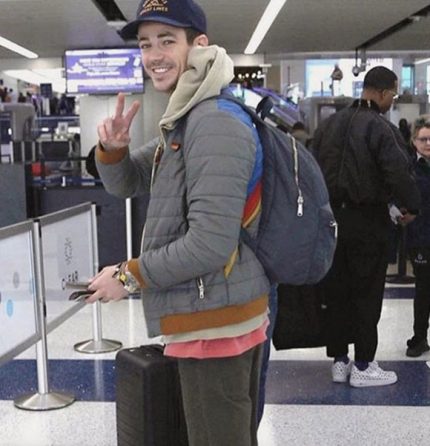 Despite the fact that the flight continued as scheduled, it's said the 29-year-old was asked to stay behind on the plane after landing to speak with Canadian authorities. He was reportedly left with only a warning.
So far, he has not issued a statement or commented on the incident.
But if this is all true, we can take a guess here and assume that he probably doesn't have much to say about this pretty ignorant move… what else is there to say, besides "sorry"? Seriously dude, not a good look.
Related: Grant Pops Off On Fans For Body Shaming After 'The Flash's New Suit Leaks!
E-cigarettes and vaping have undoubtedly become more popular within recent years.
You can catch just about anyone from A-listers like Leonardo DiCaprio, to young Hollywood rule breakers like Cara Delevinge and Paris Jackson enjoying a vape session every now and again.
But there is a time and place for everything. Airplane time is never the time. NEVER. Have some consideration!
What do you guys think? Does this kind of thing deserve more than just a warning?
Tell us in the comments below!
[Image via Joseph Marzullo/WENN]
Apr 2, 2019 11:36am PDT