[Warning: Potentially Triggering Content]
We are still reeling from the unsettling Amanda Bynes news that came out on Monday. As we've been reporting, the former All That star was found naked on a street near downtown Los Angeles over the weekend. She claimed to have been experiencing a psychotic episode and asked for help from a passerby.
First responders were called to the scene, and she was taken into custody on a 5150 psychiatric hold. And now, we are learning more about some of Bynes' apparent activities in the days leading up to her Sunday resurfacing.
Related: Amanda's 'Dramatic Weight Loss' Reportedly Caused By Prescription Drug Use?!
On Monday night, a TikTok user named @kaitlynhotfox posted a video that appeared to show Bynes walking on a street. The TikToker was strolling alongside Amanda in the clip, while the former child star was leaning on her for physical support.
The video began with the creator saying:
"Amanda, say what's up."
Then, the 36-year-old star said in a slow, unsteady drawl:
"What's up."
The TikToker then explained the clip was allegedly being filmed in Hollywood on St. Patrick's Day — which would have been this past Friday:
"We're just walking the streets of Hollywood. It's St. Patrick's Day, and I saw my girl walking, so I said I had to say 'what's up.'"
It's a very brief video, but Bynes' physical behavior in it is extremely unsettling. You can see for yourself (below):
Oh, no…
In the comments, the TikToker fielded questions about the exchange:
Wow.
And also asked people to pray for the former What I Like About You lead: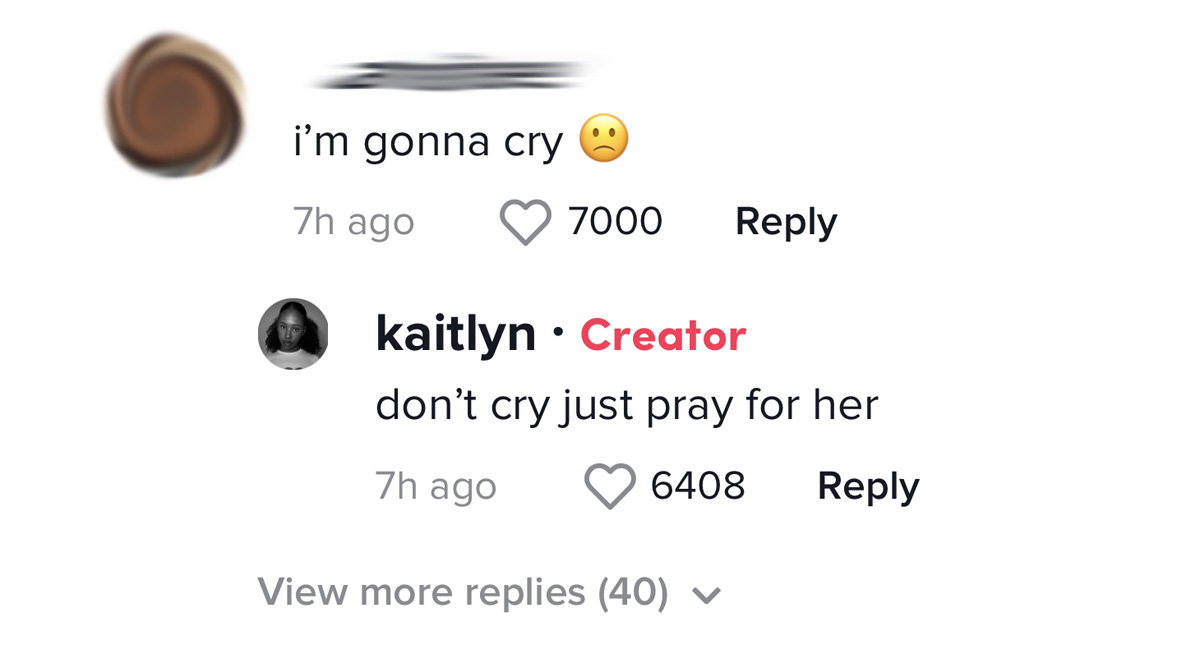 No kidding. We're doing that, too.
Other users flocked to the comments to share their thoughts, prayers, and reactions to the video:
"the way she's holding on to uu"

"it's really upsetting to see her like this I'm glad she's getting help"

"It's her holding onto you"

"I wish Amanda nothing but the very best. She is so so talented, and it's sad to see her having a difficult time."

"Ugh my heart hurts for her. So many of us grew up watching her and she gave so much and I dont think she had enough people protecting her."
Heartbreaking.
As we noted early on Tuesday, Bynes parents are reportedly not going to place her in another conservatorship after this weekend's purported "psychotic episode."
We continue to hope she gets whatever help she needs during this scary time.
If you or someone you know is experiencing substance abuse, help is available. Consider checking out the resources SAMHSA provides at https://www.samhsa.gov/find-help/national-helpline or check out StartYourRecovery.org.
[Image via Amanda Bynes/Instagram]
Related Posts
CLICK HERE TO COMMENT
Mar 21, 2023 08:22am PDT