Jimmy Kimmel, Julianne Hough, & More Celebs Who've Gotten In Trouble For Doing Blackface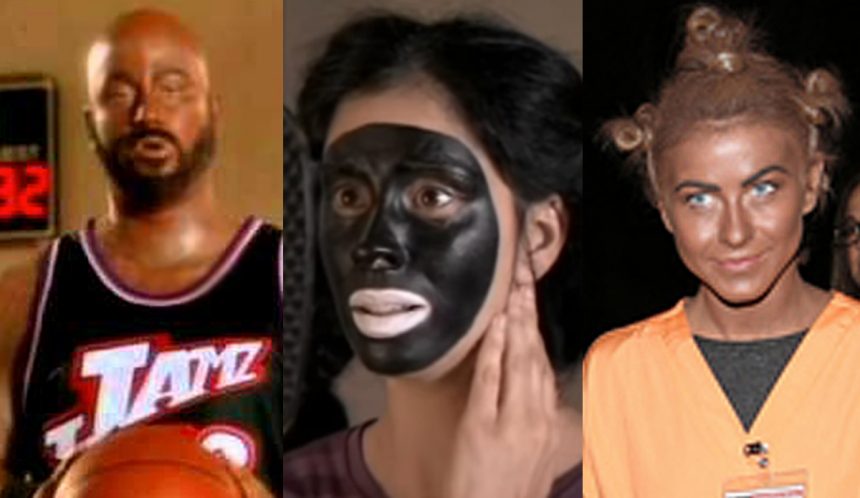 We'd all like to think blackface is a thing of the past. But up until a few years ago, the act of darkening one's skin to appear black — for general mockery, Halloween costumes, or even sketch comedy — went widely unscathed.
While woke society wouldn't allow it now, Jimmy Fallon, Jimmy Kimmel, and Billy Crystal all darkened their skin on major TV networks to impersonate someone black in the early 2000s; others have come under fire for wearing blackface as recently as 2015!
Related: Florida Secretary Of State Resigns After Blackface Pics Surface
Some might argue that unless a celeb was donning full-on minstrel blackface (in some cases, they are), it isn't a huge deal. But given the history of this so-called racist artform, it's hard not to feel utter disgust over what performers got away with not even 15 years ago on TV.
See which stars that have gotten in trouble over wearing blackface (below).
Jimmy Kimmel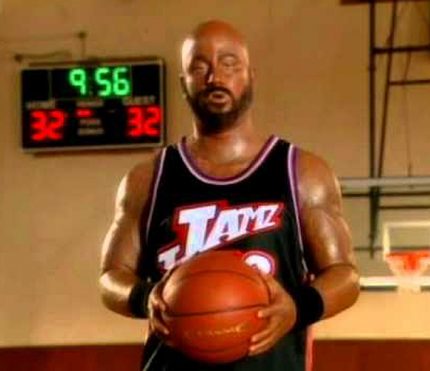 During his stint on Comedy Central's The Man Show — which was problematic for a multitude of reasons — the late night host impersonated basketball star Karl Malone in a very unflattering way.
Jimmy Fallon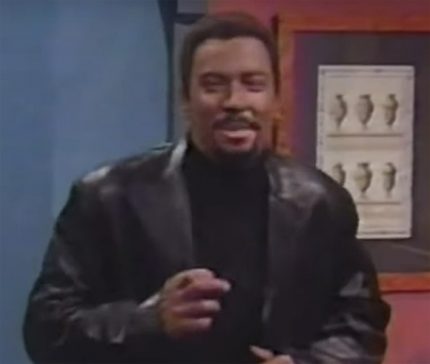 The Tonight Show host went all out to impersonate Chris Rock during his Saturday Night Live years. We hope he keeps this one off his Wheel of Impressions.
Billy Crystal
While hosting the 2012 Oscars, the comedian reprised his famous SNL Sammy Davis Jr. impersonation — something audiences felt should have been left in the '80s.
Julianne Hough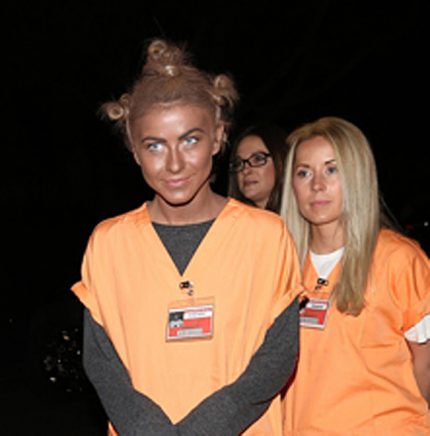 The Dancing with the Stars alum got heat in 2013 after dressing up as Crazy Eyes from Orange is the New Black for Halloween.
Sarah Silverman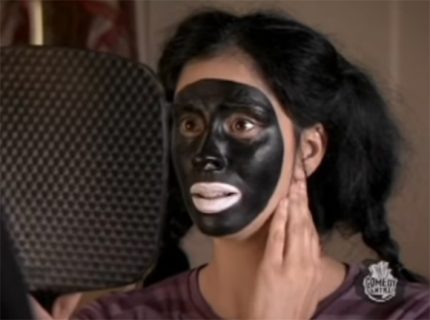 The comedienne said she regrets this old episode of The Sarah Silverman Program that sees her character pretending to be black for a day — admitting that, out of context, it's "extremely racist."
Jason Aldean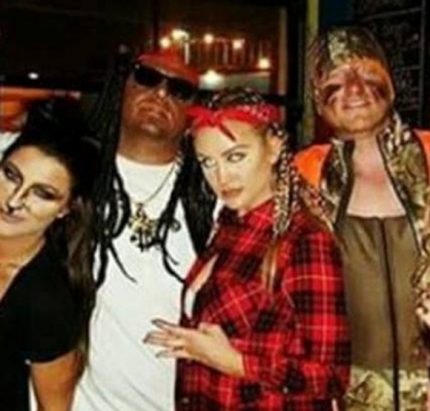 The country crooner came under fire for dressing up like Lil Jon for Halloween in 2015. He spoke out about it following the backlash, and didn't think it was a big deal.
Joy Behar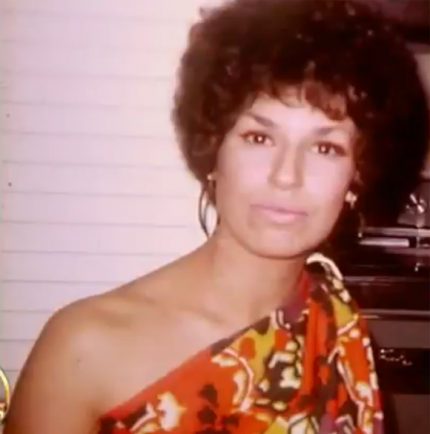 The View host admitted to dressing up as a "beautiful African woman" for Halloween in the '70s, explaining she put bronzer on her skin but kept her natural hair.
Ted Danson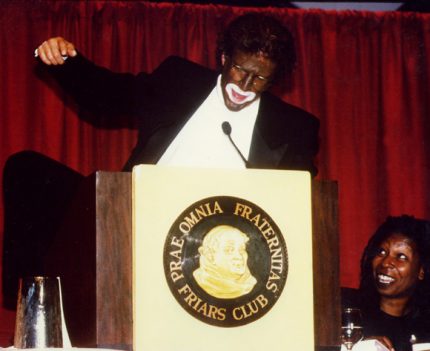 In 1993, The Good Place star went full minstrel blackface with big white painted lips while he was roasting then-girlfriend Whoopi Goldberg at the Friars Club during an event she was being honored at.
The actor reportedly used the n-word over a dozen times in his speech, offending Mayor David Dinkins, New York's first black mayor, comedian Montel Williams, and basically everyone in the audience. Whoopi defended him at the time, reportedly saying, "I don't care if you don't like it. I do."
[Image via Michael Carpenter/WENN/YouTube/Comedy Central/NBC/ABC/Nashville Gab/Pacific Coast News]
Feb 8, 2019 2:55pm PDT