Chris Pratt Wants 'Lots Of Kids' With Katherine Schwarzenegger!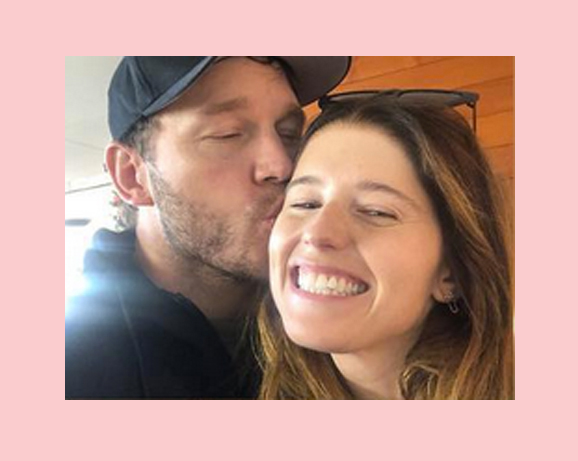 When we heard Chris Pratt was getting married again, we wondered if he was planning on giving Jack a little brother or sister. The answer? No. "Lots!"
The Lego Movie star, who just announced his engagement to Katherine Schwarzenegger less than two weeks ago, was asked about his "perfect future" in a new ET interview.
Related: Chris And Katherine Already Planning Wedding
His answer was quite revealing! He said:
"The perfect future? Oh. Lots of kids."
Wow! We assume he and Katherine have already discussed this. OMG, we hope so! LOLz!
He also hit on a point we've heard from him before, about taking a step back from the limelight, continuing:
"Maybe less time spent working and more time spent enjoying life. I always want to be that guy that works to live, rather than lives to work. I think [I want to spend] just a lot of time at the farm and a lot of time catching a lot of fish and seeing lots of sunsets."
Sounds like a pretty sweet life! (If you like fishing that is. We'd rather get our fish using a pencil and one of those little sushi menus.)
See Chris' entire answer (below)!
[Image via Chris Pratt/Instagram.]
Jan 25, 2019 6:46pm PDT