Are things on the rocks for Jana Kramer and husband Mike Caussin once again? All signs are sadly pointing to yes!
On Monday, an Instagram selfie (above) from the One Tree Hill alum got heads scratching about whether or not the couple, who have been married since 2015, could be headed for a split.
Related: Jana Kramer & Bethany Joy Lenz Reminisce About 'Divided Set' On 'OTH'
Give her caption a read and decide for yourself:
"2019. Ur coming to a very interesting end….and for now, all I have to say is…Time heals all wounds."
While the cryptic post alone might not be enough to suspect a breakup, Kramer fueled the theory in other ways. Per Us Weekly, the 36-year-old omitted "wife" from her Insta bio the same day and also removed Caussin's name from their podcast title, "Whine Down w/ Jana Kramer and Michael Caussin." However, she backtracked on both moves the following day.
While the Beautiful Lies songstress still has photos with the former NFL tight end and their children, Jolie and Jace, on social media, she deleted several pics with just her husband from IG. Specifically, she deleted one emotional snap which was originally posted on December 18.
According to the publication, the now-deleted caption read:
"So…If I'm being honest…this photo isn't real life right now. Today was a tough couples therapy session. Nothing big happened, just a lot of feelings that were held in and damn did they come out today. So though it shows us smiling right now I wanted to be honest and say yup marriage can be hard and it takes a lot of hard work. And even after the tough session Mike and I said our I love you's because at the end of the day the love is always there."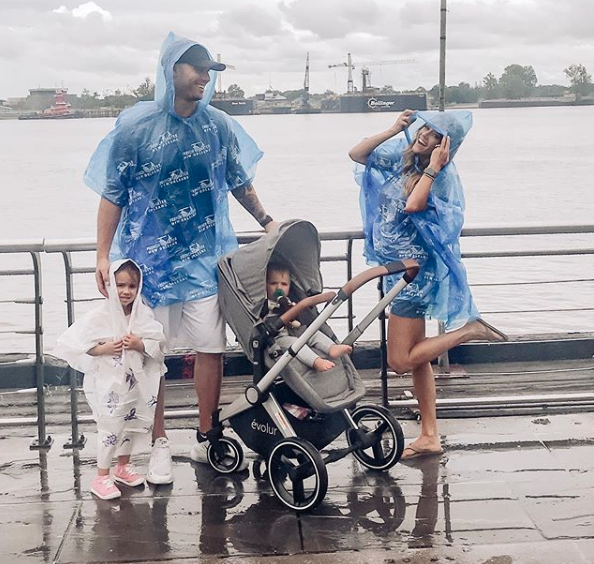 Recently, the pair chimed in on Justin Timberlake's hand-holding incident, and it wasn't a total surprise when Mike took a sympathetic stance. In August 2016, the pair split after he cheated on Kramer with multiple women.
The ex-pro athlete entered treatment for sex addiction and the couple went to marriage counseling (per her erased caption, they are still in therapy together), before renewing their vows in December 2017.
The two hit yet another rough patch just two months ago after the DWTS alum discovered a pic of a topless woman had been sent to her husband. At the time, Caussin claimed it was from a "bot."
What do U think, Perezcious relationship experts? Are these two headed for Splitsville? Or is there hope?? Sound OFF (below) in the comments with your take!!
[Image via Jana Kramer/Instagram & Nicky Nelson/WENN.]
Related Posts
CLICK HERE TO COMMENT
Jan 03, 2020 07:39am PDT