Prepare yourself for a roller coaster ride this week, y'all.
On Wednesday night, the Vanderpump Rules universe will reveal its shocking Season 10 finale on Bravo. Of course, this final episode of the sordid season of reality TV has been eagerly anticipated for weeks now — ever since it was re-filmed after Tom Sandoval's cheating scandal involving Raquel Leviss first broke more than two months ago. And ahead of the forthcoming episode, it sounds like fellow VPR cast mates are already grappling with what promises to be one of the wildest hours in reality TV history!
Related: Lala Has Some VERY Strong Opinions On Kim Zolciak's Dramatic Divorce!
Yes, of course the first one to discuss it is Lala Kent. The 32-year-old Bravo mainstay took to Instagram over the weekend to tease the much-anticipated finale.
In a since-expired post first published on her IG Stories on Saturday afternoon, Lala wrote to fans that she'd just screened the last ep early. Innerestingly, she challenged VPR viewers to "just wait" — they're about tune in for even more scandal than we even expected. She wrote:
"I just watched the final episode. S10 E15. If you thought you h*ted them before. Just wait"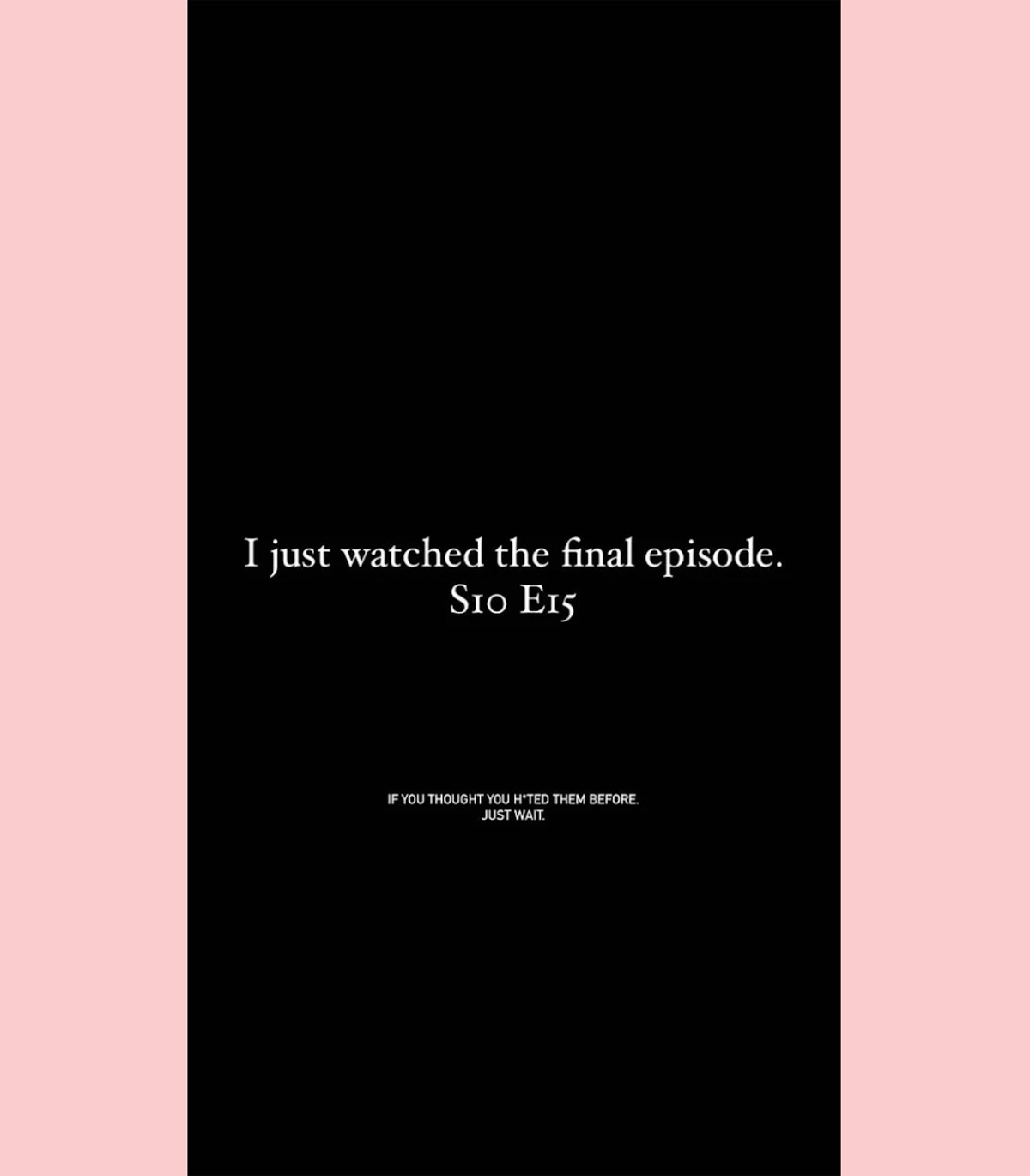 Whoa!!!
Then, a few hours later, Ocean Kent Emmett's momma returned to her IG Stories for more. In a video that streamed out to her loyal fans, the longtime reality TV star elaborated a little bit about how viewers can prepare for the Season 10 finale.
For one, she offered up a checklist of things needed for the viewing, including a box of tissues, and many more items:
"I would be doing you a disservice if I didn't tell you what you're going to need in your final episode of Vanderpump Rules care package. You're going to need a box of tissues, lots of water and throat lozenges. Make sure you have tea and honey because you will need it for the screaming after."
OMG! Lozenges! Wow.
Aaaaaaaand she wasn't done there! The Give Them Lala podcast host went on:
"[Also] eye drops, alcohol if you drink, lots of vapes and then I would recommend maybe those things you put in the freezer for your eyes. Because if you have to work in the morning, you don't want to be puffy, and I feel like you will be. Oh, also Chapstick — your mouth might get dry and you don't want your lips all crusty for work next day too."
Jeez!
She's treating this like a truly strenuous emotional experience! Ch-ch-check out her video explainer from this past weekend (below):
And so, the countdown to Wednesday night begins continues!
Of course, VPR cast members — and plenty of other reality TV stars and scripted show actors — get screeners for upcoming episodes to see in the days and weeks before they air for the public. Some choose to wait and watch live — but Lala has long been an expert at pushing out teasers for the rest of us. Of course, she's never given viewers a shopping list in preparation before! LOLz!!
Related: Lala's Ex Randall Emmett Faces Accusations Of Mistreating Bruce Willis In New Hulu Doc!
Obviously, even without Lala's teaser, we would be on the edge of our seats for this upcoming season finale. We've been waiting to see how the whole Scandoval affair plays out with Tom, Raquel, and Ariana Madix ever since news of the cheating first came to light.
But Lala's teaser definitely helps us, too! Now we know what to get on our grocery run before Wednesday evening! Ha!
Reactions, Perezcious readers??
Related Posts
CLICK HERE TO COMMENT
May 15, 2023 17:14pm PDT