Remember when the college admissions scandal first broke?
No, not that wild day when 50 people were indicted — including TV stars Lori Loughlin and Felicity Huffman — over accusations they were part of a network in which parents bribed officials to help get their kids into college.
Not the day our image of Aunt Becky was shattered forever.
Related: A Breakdown Of The College Admissions Scam With GIFs
No, we're talking about right after that, when we started to hear from the students involved. Those who were willing to speak out at all were none too happy their parents had humiliated them.
(OMG remember that one mom who the government had on tape making fun of her son?? That poor kid learned his mom was going to prison AND she was a jerk in the same day!)
It was around that time we first met Lori Loughlin's daughters, Olivia Jade and Bella. According to the indictment, Lori and her husband, fashion designer Mossimo Giannulli, paid bribes totaling $500,000 to get their girls into USC as student-athletes on the crew team, despite the fact neither rowed crew.
It didn't take long before we learned Olivia was a YouTube star and a rising Instagram influencer. As such we had a unique window into what was going on in her life.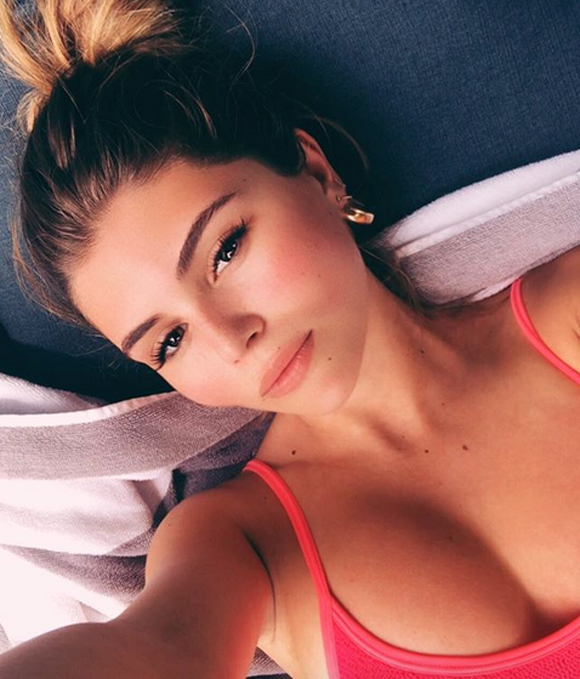 Near as anyone could tell she didn't even want to go to school. She was more interested in her burgeoning career.
And this scandal tanked it.
Olivia lost deals with Sephora, TRESemmé, and HP as many following the case began to suspect she was involved in the scam. We heard very quickly from insiders saying Olivia blamed her parents for "the downfall of her career" and claiming she felt like a victim in all this.
She even moved out of the house just as Lori and Mossimo were preparing to fight the government's charges (they refused to plead guilty and are now facing a criminal trial).
But if you've been keeping up, you may have noticed the stories took a turn recently.
Just this week Olivia and Bella broke their social media silence just to wish Momma a happy birthday. How sweet.
A source told Us Weekly that picture of a loving, reunited family is not exactly what's going on behind the scenes!
"They're showing a united front on social media, but the family is still very strained and there's a lot of deep-rooted hurt."
So is the fam trying to make a show of it for the public in order to strengthen their case?
After all, if their daughters are upset with them for their alleged crimes, it does make it tougher to convince a jury they're innocent of those crimes. Even their kids don't buy it?? Yeah, not good.
Actually, the source says it's more of a fake-it-til-you-make-it kind of a thing; they say the family really is trying to become whole again:
"The family has desperately been trying to heal together. It obviously wasn't a good look when Lori was seen looking so joyous in public when it was clear her kids were suffering."
So Lori isn't just interested in looking like IRL Aunt Becky to potential jurors??
The insider says:
"She cares less now about proving something to the public and has really taken time to be there for them however she can."
Well, if they really are working to reconcile, that sounds like a healthy first step.
Let's just hope Lori doesn't put in a word with the family therapist.
[Image via Brian To/WENN.]
Related Posts
CLICK HERE TO COMMENT
Aug 01, 2019 12:33pm PDT