Malia Obama's Secret Facebook Account Discovered — In Which She Slams Trump As 'Evil'!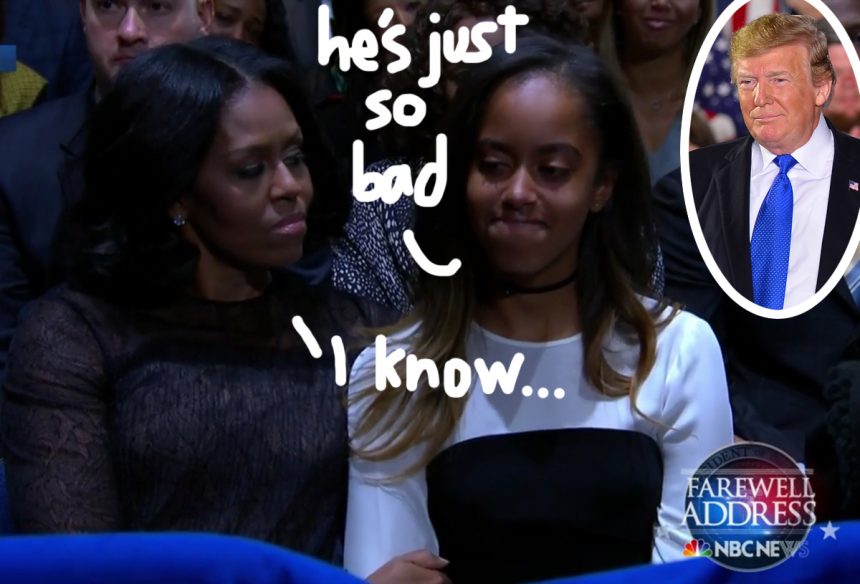 Malia Obama may be young, but she is wise beyond her years! Ha!
It turns out the former First Daughter kept a secret Facebook page in 2016 and 2017, during her transition from high school to college — and the country's transition from Barack Obama to Donald Trump.
According to DailyMail.com, the page hasn't been updated in nearly two years — perhaps she quit FB in protest like so many others on finding they had mishandled our personal data and inadvertently helped Russia attack our election.
Photo: Barack Shares Throwback Pic For Michelle's BDay
But what is there has some inneresting insights into who Malia is.
In addition to the expected posts of pics with friends (including Joe Biden's granddaughter Finnegan — awww!), the teen also occasionally got political — like when she shared a petition promoting gun reform following the Las Vegas shooting massacre.
Hilariously, she once posted a photo of post-it notes on a shelf, presumably hers, written out like a daily reminder saying:
"DONALD TRUMP IS PRESIDENT.

THIS IS NOT NORMAL.

DONALD TRUMP IS EVIL.

DON'T BE COMPLACENT."
All good things to keep in mind! LOLz!
[Image via NBC/Johnny Louis/WENN.]
Feb 18, 2019 4:23pm PDT