Ashanti is Falling For Nelly all over again.
On Tuesday night, the Mesmerize singer attended the 2023 MTV Video Music Awards and definitely brought the nostalgia! While she appeared in a beautiful, shimmering gown with the torso cut out and a glamorous bra, the focus of her look was really on her clutch — because it featured a photo of her and the Dilemma rapper from 20 years ago!
Related: OMG! WATCH Taylor Swift's Reaction To *NSYNC At The VMAs!
If you didn't know, the two icons were in an on-again, off-again relationship from 2003 to 2013, at which point they officially ended things. However, back in May of this year, an insider told Entertainment Tonight that the two were "back together" and "very happy."
Ashanti explained her fashion statement to E! News at the Tuesday night music event:
"I just thought it was cute. Not a huge deal, but this is the picture we took 20 years ago at the VMAs in '03. So I said, 'Eh, this might be cute.'"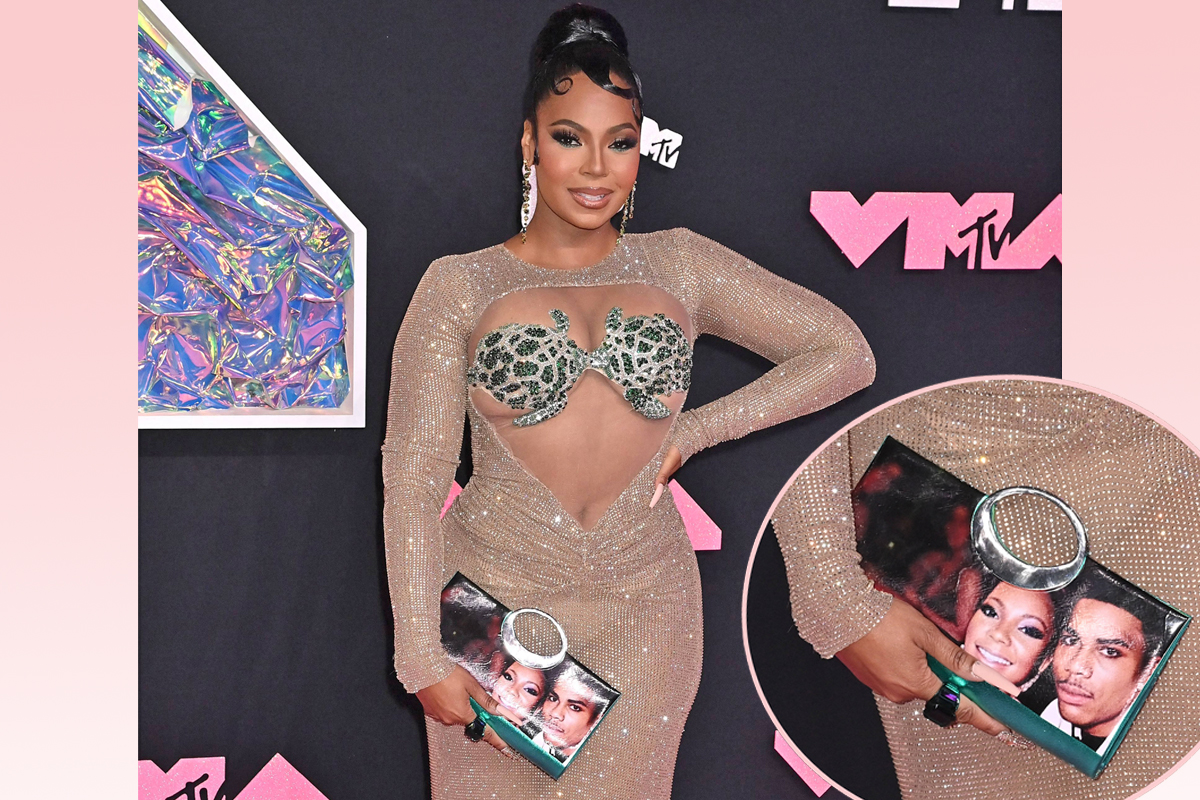 Aww! Full circle moment! And it was very cute!
See her full interview, where she CONFIRMS their relationship (below):
The 42-year-old also teased new music and a video, adding that it "feels amazing" to be back in the swing of things after COVID shut everything down for so long. What would have made the moment even better would have been if Nelly were by her side on the carpet — but her was too busy opening the show!
See (below):
However, the Just a Dream rapper did spill a bit of info on the pair's rekindled romance the day before on Boss Moves with Rasheeda.
He explained:
"I think it surprised both of us, though. It wasn't anything that was like, I don't think, planned. I think we both was pretty much doing what we do. But sometimes being separate, you understand one another more, where you could be like, 'Well, yo, let me exactly see, maybe, what they see.'"
We love that!
What do YOU think of Ashanti's look, Perezcious readers? Let us know in the comments down below!
[Images via Judy Eddy/MEGA/WENN]
Related Posts
CLICK HERE TO COMMENT
Sep 13, 2023 09:00am PDT