Britney Spears is going off on her haters!
The 41-year-old singer hopped on Instagram to share a (since deleted) video of herself on Thursday on a boat — sporting a bikini, naturally. But it's what she had written in the caption that caught the most attention!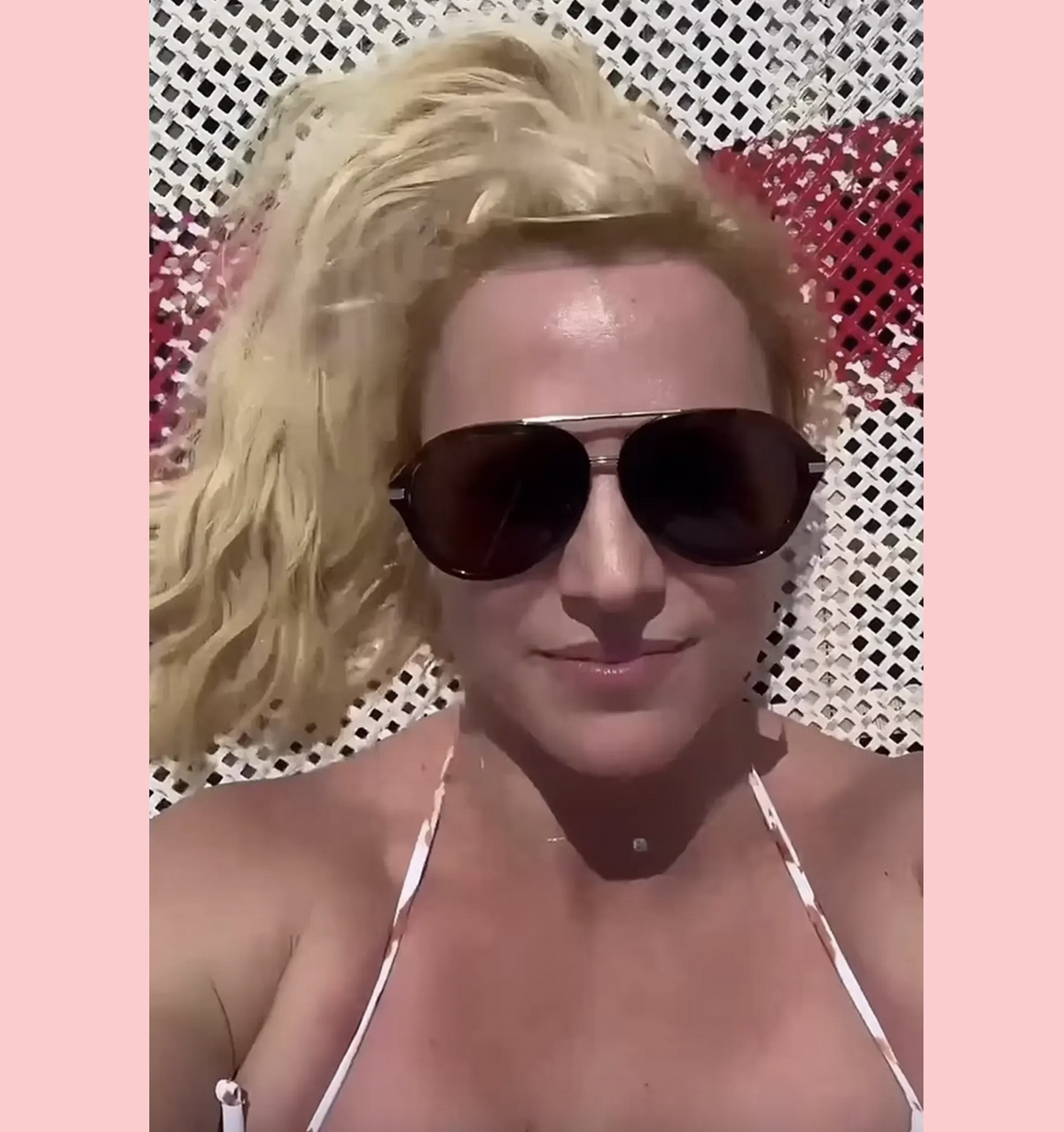 Britney penned a lengthy message about how she could sympathize with victims of bullying because she knows all too well "what it's like to feel tormented … bullied … and completely humiliated," adding:
"I did research about bullying and kids being mistreated at school … it's pretty interesting what I came across !!! I've probably studied human emotion more than anyone on the planet."
Related: Timbaland Trying To Get Justin Timberlake To Create Musical Response To Britney!
The Crossroads actress continued to share that she has been "studied and analyzed like a science lab against my will" for years and then noted that "some people are better suited to hide those emotions or weakness." Britney then claimed in a pointedly shady way:
"Most of them live in Los Angeles, they are called actors and actresses."
Damn! Although Britney says she's "never been that great at acting," she can "spot one a mile away." In fact, the Toxic songstress feels actors give her "shivers up my spine" as if she "saw a real criminal." She added:
"I wear my heart on my sleeve and I've had to learn the hard way … but i do know what it's like to feel tormented … bullied … and completely humiliated."
Britney went on to double down on how much she dislikes the people in Hollywood, writing that while she owns "a pretty home in Los Angeles," the "people scare me there and always have." Oof!
It's unknown what exactly prompted this rant from Britney. Lately she has dealt with some harsh comments from certain people in the entertainment industry since the release of her memoir. We're thinking now of Timbaland — could this have been a slight response to the disgusting remarks about how Justin Timberlake should "put a muzzle" on her? Possibly! Though he isn't an actor…
The post also notably came after her mom, Lynne Spears, shut down the accusation she threw out Britney's belongings while she was away in a mental health facility — which the pop star claimed in her book. But her mom isn't in Hollywood at all!
Of course, there has been an actor in her life for some time… her ex-husband Sam Asghari! Considering the speculation he might have been with Brit the whole time just to further his Hollywood career, it's a pretty safe bet he's colored her opinion of the profession! We just wonder what he's done to upset her lately…
But what do YOU think, Perezcious readers? Let us know in the comments below!
[Image via Sam Asghari/Instagram & Ellen Show/YouTube.]
Related Posts
CLICK HERE TO COMMENT
Nov 10, 2023 10:47am PDT