Christina Aguilera Praises Lady GaGa For Speaking Out About R. Kelly — Look!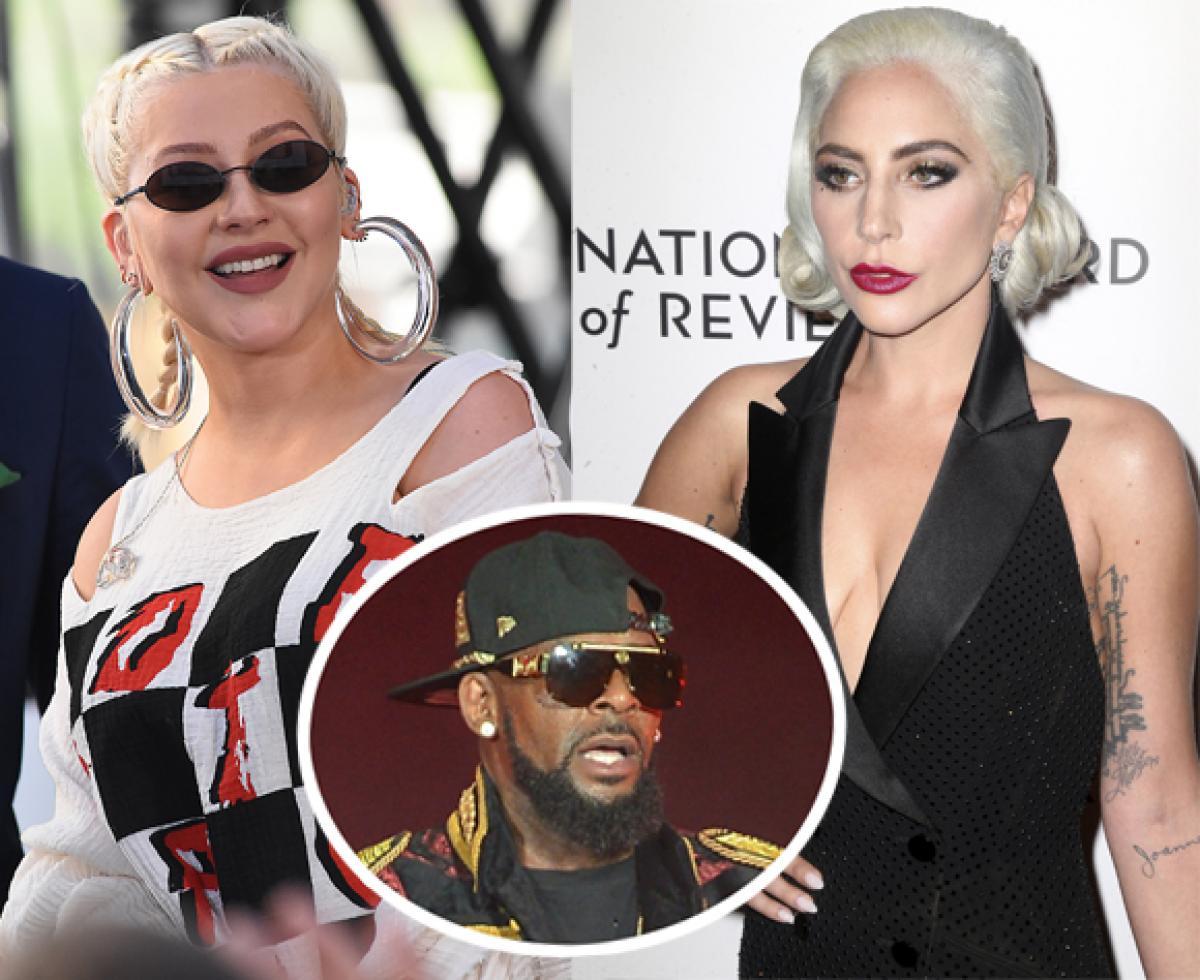 Christina Aguilera has high praise for Lady GaGa!
The Genie In A Bottle singer shared multiple pics of the two performing together in a thread which also includes her thanking GaGa for "doing the right thing," referencing how Mother Monster previously spoke out about working with R. Kelly.
Related: R. Kelly's Alleged Victims Already Working With Chicago Prosecutor!
See what Christina had to say (below):
Being a survivor of past predators myself, these lines spoke to me, which is why I did the song. I embrace all survivors of sexual and domestic violence and abuse holding a special place in my heart, and you @ladygaga, for doing the right thing! 💜 pic.twitter.com/VDsfzb0gyw

— Christina Aguilera (@xtina) January 11, 2019
Girl power! Inspiring!!!
It's telling that Christina came forward, because after all, she's the one GaGa chose to feature on the Do What U Want remix — which REMOVED R. Kelly from the song!
Plus, Kelly's legal team attacked GaGa publicly yesterday, no doubt trying to contain the backlash against their own disgraced client. This just goes to show that those in the know are not going to back down from R. Kelly.
Good!!!!
Related: Aaliyah Was Reportedly 'Unable To Talk' About R. Kelly
As Aguilera writes, GaGa is doing the right thing here — as is everyone else coming forward to denounce their former working relationships with R. Kelly!
It won't take away the pain from R. Kelly's alleged victims… but at least it may make him face up to his reported actions!
You can find the R. Kelly-free version of Do What U Want HERE!
[Image via WENN.]
Related Posts
CLICK CLICK CLICK Next Article
Jan 11, 2019 11:31am PDT