Did Donald Trump make his lawyers — trying to protect him from a $250 million verdict — eat McDonald's?? LOLz!
Trump had to appear in person for the first day of his fraud civil trial on Monday. In a lawsuit filed by New York Attorney General Letitia James, Trump and his two adult sons, Don Jr and Eric, have been accused of lying about property values to cheat both banks and taxes for YEARS. The case is looking particularly dire for the Trumps as Judge Arthur Engoron, who is apparently an expert on financial cases, has already ruled there's "conclusive evidence" of the fraud. Yowza!
Related: Melania 'Quietly' Renegotiated Her Prenup Amid Donald's Legal Problems!
So how is Trump dealing with his difficult first day in court? Stress eating, apparently! He got an absolutely enormous delivery of McDonald's to the Manhattan courthouse! What looked like at least SIX full, heavy bags of Mickey D's were brought in, apparently by Secret Service agents. Because that's what they should be doing with their time, working as cheeseburger couriers.
Take a look (below)!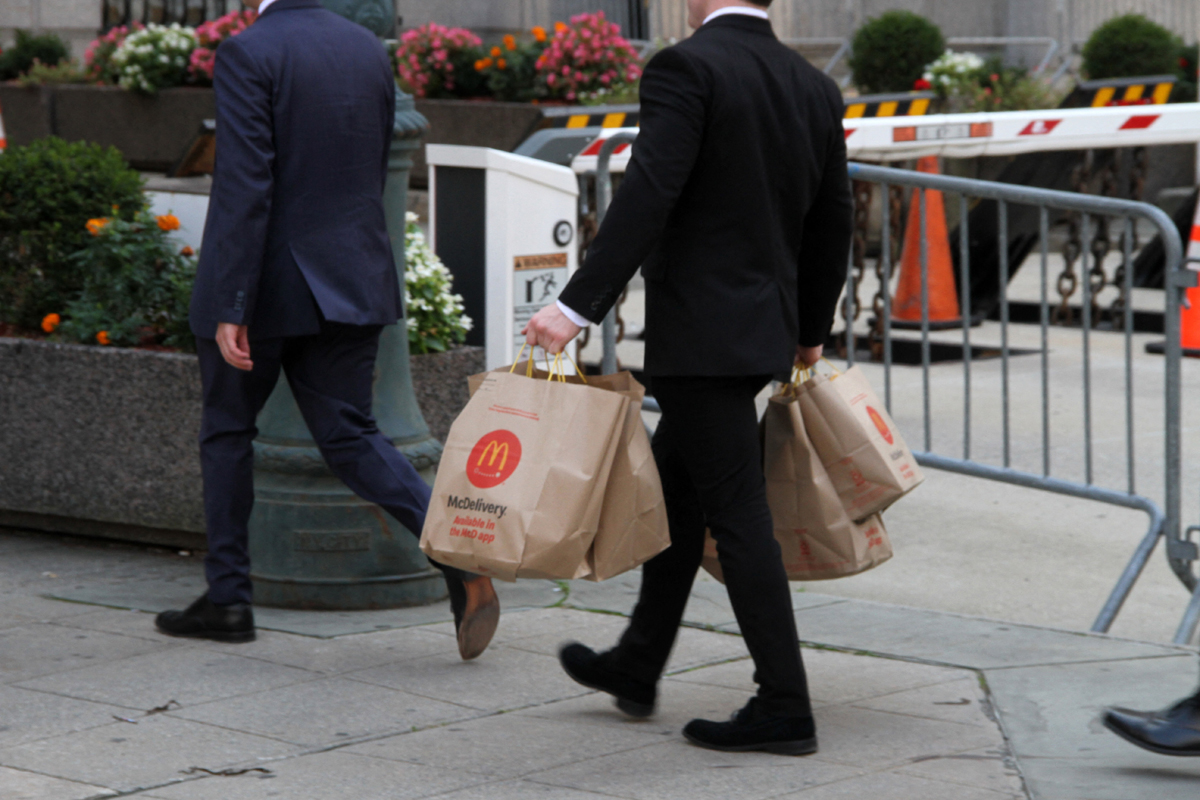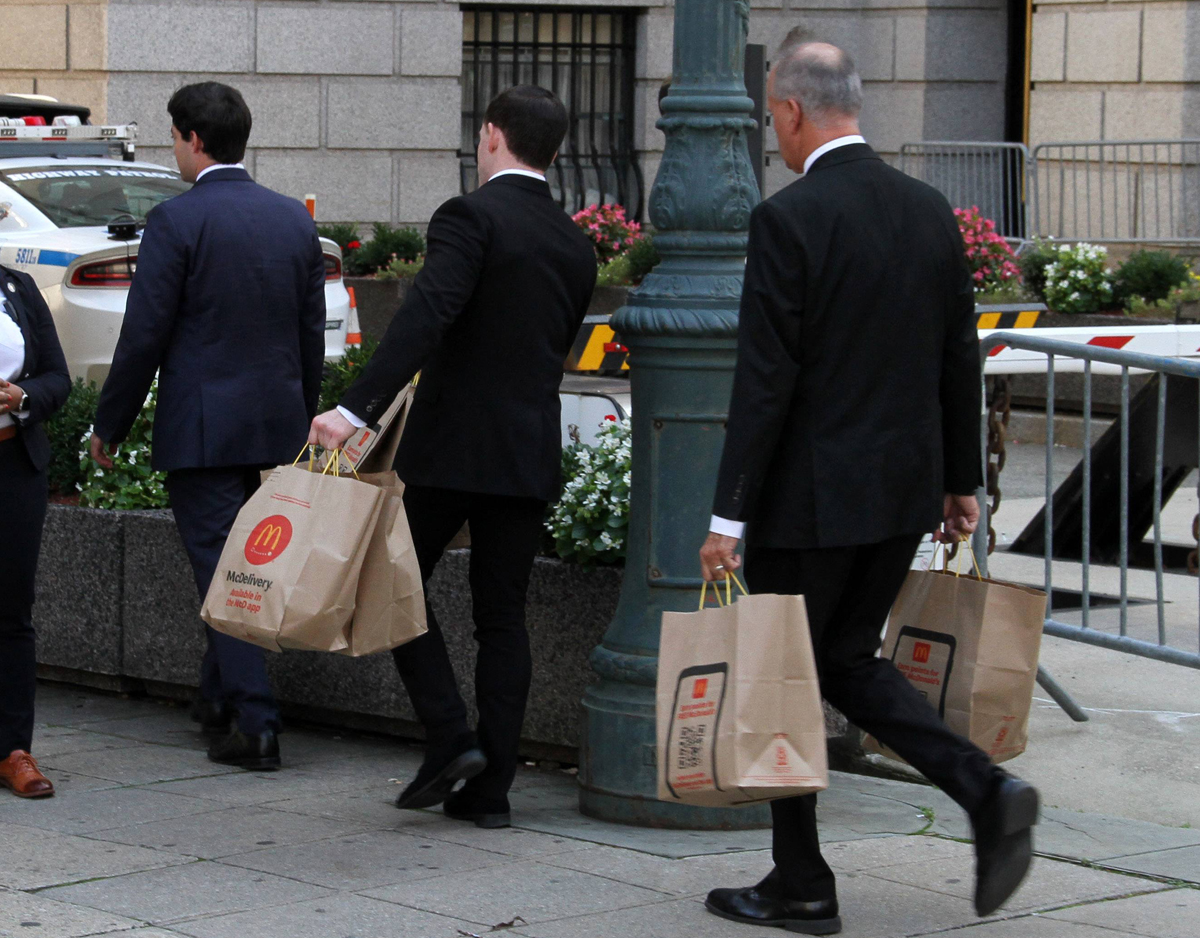 Obviously Trump loves his McDonald's, but that's too much for one guy! We have to figure he made the whole legal team order from the fast food giant. Or who knows, maybe it's all they can afford because he hasn't paid them yet? LOLz!
Classic Trump. All that money but still feeds everyone fast food. You may recall a minor scandal when multiple times he fed McDonald's and Chik-Fil-A to champion college teams who had been invited to the White House.
Is he being populist? Or cheap? You decide! Just, you know, get a receipt in case he claims lunch cost $10,000 later!
[Image via MEGA/WENN.]
Related Posts
CLICK HERE TO COMMENT
Oct 02, 2023 17:20pm PDT