Joe Manganiello and Sofia Vergara shocked fans on Monday by announcing their divorce. The beloved couple were one of the hottest pairings ever seen, even by Hollywood standards. Yowza!
They also just seemed so cute together! By all accounts Joe treated Sofia and her family with so much more respect than her ex. Also, he was hunky but at the same time a huge nerd — and she let him build a special Dungeons & Dragons room in their home. It was adorable how different they were. And now… they're over.
Like we said it was a big shock to many, but apparently there were lots of clues out there for those really looking. First there was the fact they were barely on one another's Instagram feeds at all anymore. In retrospect Sofia might have been posting thirst traps…
Then there's the fact Joe wasn't with Sofia on her luxe Italian vacation. Supposedly that's the reason the couple were forced to finally go public with their breakup. They could just say he was busy filming… right up until the SAG strike made that an obvious lie. Ain't no one filming right now.
Related: Oppenheimer Stars Walk Out Of Premiere As SAG Goes On Strike!
But there was another big clue we missed out on due to lack of context when the news came out. They're selling their mansion!
Yes, apparently they listed their gorgeous Tuscan villa-style Beverly Hills estate for $18 million back in May. It's a big red flag for celebs trying to secretly divorce — but also folks move. So without the context of them having problems, it didn't even pop up on our radar… despite being a PARADISE of a home.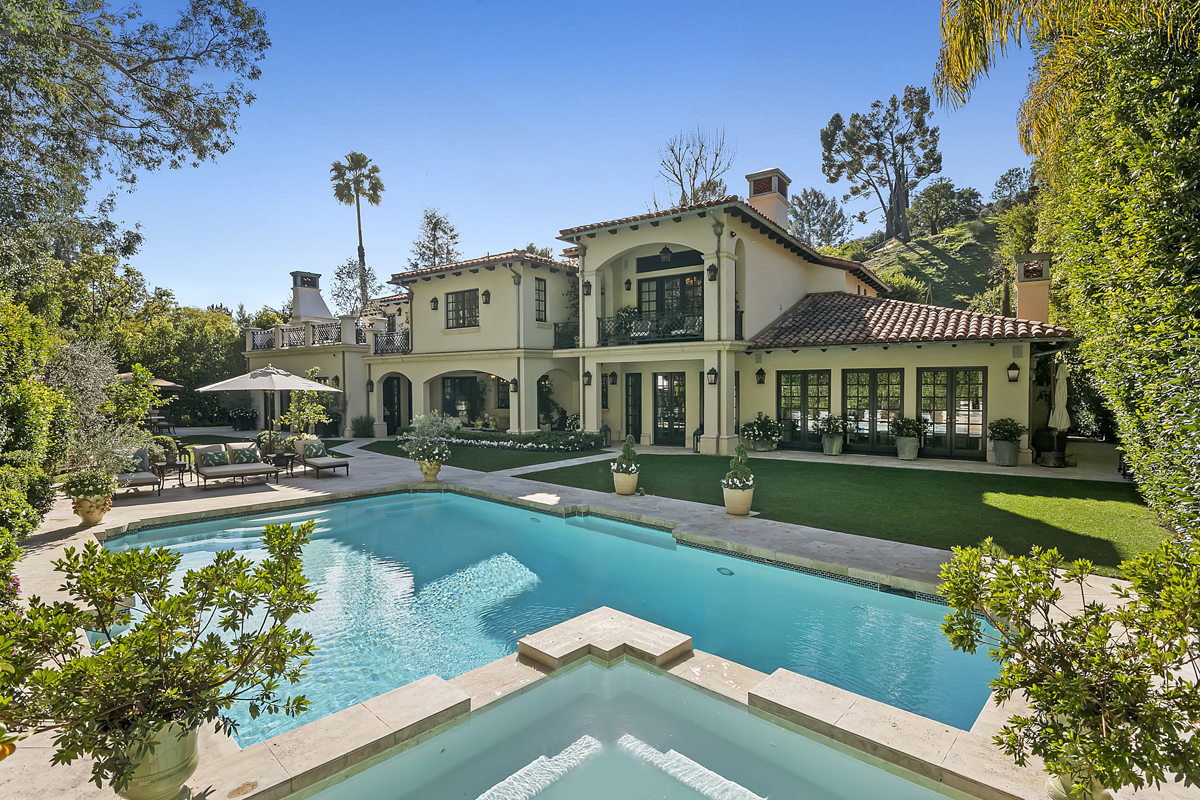 Obviously when a couple divorces there's always the question of who gets the house. Sofia bought the half-acre property in 2014 for $10.6 mil of that sweet Modern Family money. That was before she and Joe even got married — they started dating that same year after meeting at the White House Correspondents Dinner. But she clearly doesn't want to keep it or the D&D room. Too many couple memories after nearly nine years together, we imagine.
Like we said, the selling of a house can often be a sign a couple are dunzo. Which makes this particular real estate listing all the more intriguing. See, the thing is they actually put the house on the market once before!
Yep, back in July 2022 they tried to sell the place for $19.6 mil. But they took it off the market pretty quickly thereafter. So the question is, if this time selling the house is a sign we should have seen that they were splitting up… was it a sign a year ago, too?
Did Joe and Sofia break up in 2022 — only to reconcile and take the house off the market? Did they give their marriage one last earnest try before throwing in the towel? It's a really interesting question. Maybe one day one will write a tell-all book or give it up in an interview about what really happened.
Do YOU think these two have been having trouble for over a year??
[Image via MEGA/WENN.]
Related Posts
CLICK HERE TO COMMENT
Jul 17, 2023 17:24pm PDT