Kim Kardashian was going through hell behind the scenes while Kanye West was acting out over the last year.
As the clock struck midnight on Thursday, we got our first look at the latest episode of The Kardashians on Hulu. As to be expected, this ep of the popular reality TV show dealt with some heavy-hitting issues. Chief among them were the Hurricane rapper's persistent, unsettling, and often antisemitic outbursts on Instagram and elsewhere.
Related: Kim Is Supposedly 'Interested' Romantically In Someone New??
The episode opened up with the 42-year-old reality TV star talking to momager Kris Jenner about Kanye's erratic online behavior. Lamenting the public attacks levied against herself and others, Kim worried most about how it "affects my kids."
Referencing her four little ones — North, 9, Saint, 7, Chicago, 5, and Psalm, 4 — the SKIMS mogul said to Kris:
"I'm stuck with this for the rest of my life, and I'm just so overwhelmed."
Her concerned 67-year-old momager agreed:
"That's the tragic part of the whole story."
The ep cut to a confessional at that point, where Kim was sitting alone and in tears. The Selfish author stated:
"I still feel the need to not talk about it and protect it from my kids and I always will feel that way, but God, if people knew … I just would never do that to my kids. It just is really crazy."
Then, in a heartbreaking follow-up comment, Kim added:
"It's the hardest feeling to watch someone you really loved and you have a family with just be so different than who you knew."
Ugh.
Such a tough situation for Kim — and for the entire family.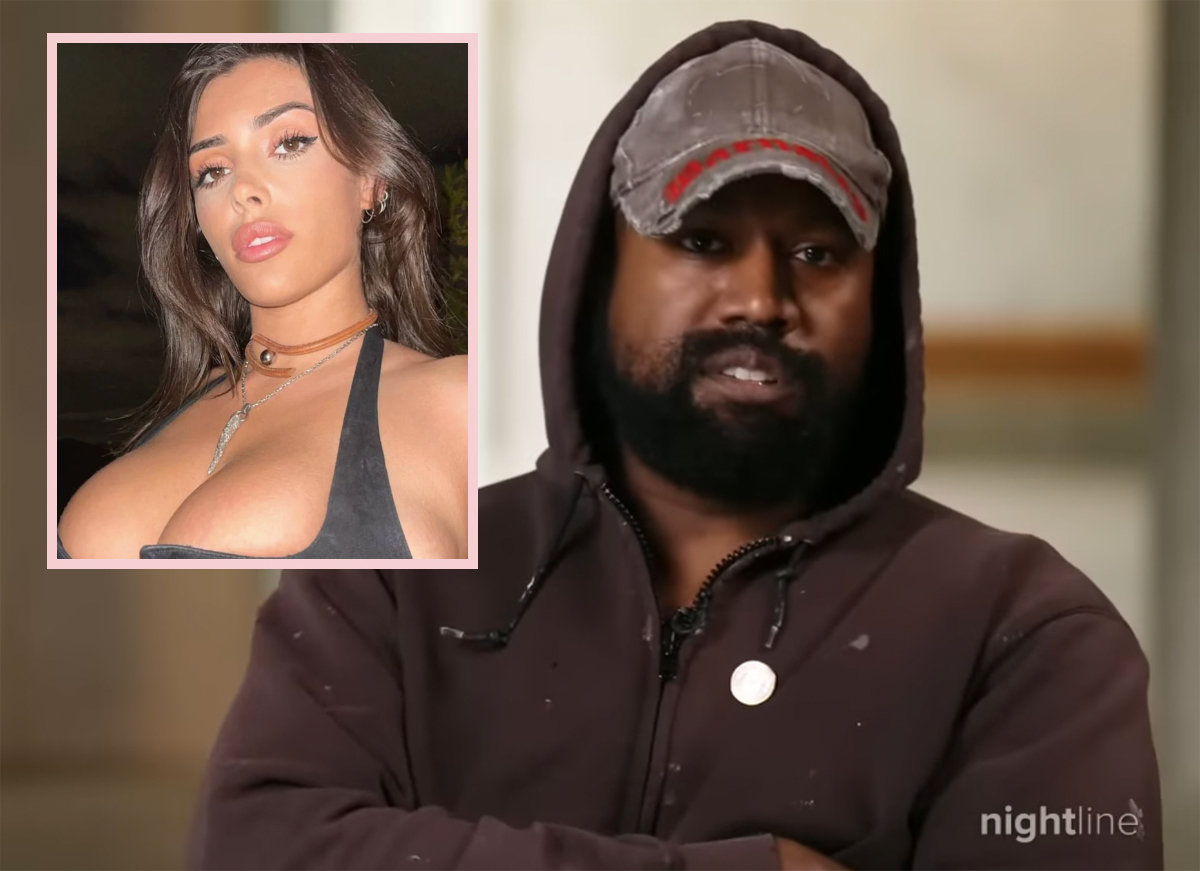 When the scene cut back to Kim's convo with Kris, the SKKN By Kim exec went into some of the behind-the-scenes efforts she'd been putting into everything. After some of the 45-year-old rapper's prior antics, Kim revealed she would be "the clean-up crew" preventing Ye from hitting "rock bottom."
But that energy has dissipated now, and the exhausted mom needs a break:
"Sometimes I feel like if he were to hit rock bottom, that's his journey that he needs to figure out on his own. I used to run around and call everyone behind his back, and be like, 'It's gonna be OK, it's gonna be OK, don't worry. Just give him another chance.' I used to spend hours and hours and hours of my day to be the clean-up crew. I just don't have that energy."
Trying to remain levelheaded about the situation, Kris replied:
"Well, that's why you got divorced because you can't do that to yourself. You never deserve to live like that."
No kidding. No one does!
Related: Kim Shares The Meaningful Gift She Gives Each Of Her Kids For Their Birthdays
Regarding the now-former-couple's four children, there is at least a little bit of hope — or if not hope, then relief. Kim revealed later in Thursday's episode that North was not aware of what's been going on with her dad.
Kris balked at that, insisting North "must know" about what had been happening on Instagram and across the news media over the last year. But the concerned mom insisted that simply wasn't the case:
"She actually doesn't know and that's what's so crazy. When stuff is said, it's a chain to my whole household. No TV, only Apple TV. I can't risk an Access Hollywood … or anything on the news coming up with their dad mentioned and they want to watch. I have to figure out a way to protect and so they still haven't seen anything, but then I go into crisis mode."
Wow. That would be a real blessing if that were to continue, especially considering the kids' ages and the sensitive and troubling nature of all the issues surrounding Ye.
Related: Kim Says She Wants To Avoid The 'Same Mistakes' As Past Relationships, Like…
At the end of the day, the superstar is merely trying to keep things together for the sake of those four little ones. She admitted as much in a confessional later in Thursday's brand-new Kardashians reveal. Kim said:
"I'm the one being accused of so many things and being blamed for so many things and it's really hurtful and it sucks. But, I can control how I react and I can control if I'm a mess, [and] then my kids will see that … I really do believe in my soul that one day, my kids will appreciate my silence, my understanding and my grace, and I will try my hardest to keep it together at all times."
It's a tough situation, but Kim certainly appears to be handling it commendably.
What do U think, Perezcious readers?
[Image via MEGA/WENN/Hulu/YouTube]
Related Posts
CLICK HERE TO COMMENT
Jun 01, 2023 08:35am PDT