Miranda Lambert & New Husband Brendan McLoughlin Reportedly Ready For Kids — Already!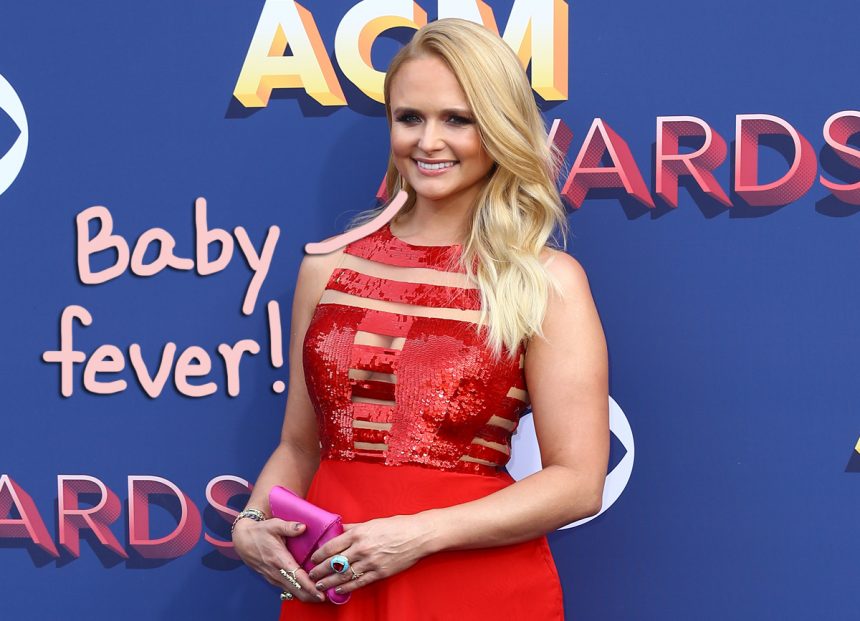 Miranda Lambert is ready for kids… already!
The country music singer and her new husband, NYPD cop Brendan McLoughlin, are apparently already talking about having children together, despite only being married for approximately eleven seconds!
Related: Miranda & Brendan Going For A Long-Distance Marriage?!
According to a source close to the singer, who spoke to ET about Miranda's future outlook, the Tin Man singer is serious about having kids with Brendan — and quickly!
The source said (below):
"We've never, ever seen her so happy and think she's finally found her one and only. Miranda and Brendan both want kids. [She] never felt ready to have children until she met Brendan and now she's excited to be a stepmom. She even says it's great practice for when she has a baby."
That's good Miranda is so kid-focused… because Brendan already has a newborn, duh!
In fact, that's part of what may have attracted Miranda to Brendan in the first place — that he's so normal, says the source, and not at all like people in the music industry (below):
"Brendan makes Miranda feel grounded, centered and very safe. He's a police officer and everyone has been loving that she fell for a man in uniform. Miranda is relieved to have found someone who isn't in the music industry. Brendan is perfect for her."
Awww!
Perhaps he's perfect enough to have a baby with her, then?? Guess we'll see soon…
Thoughts, Perezcious readers?! Sound OFF in the comments (below)!!!
[Image via WENN.]
Feb 19, 2019 5:09pm PDT