BET Shades Nicki Minaj In Cardi B Tweet & Her Response Is A Modern Day Execution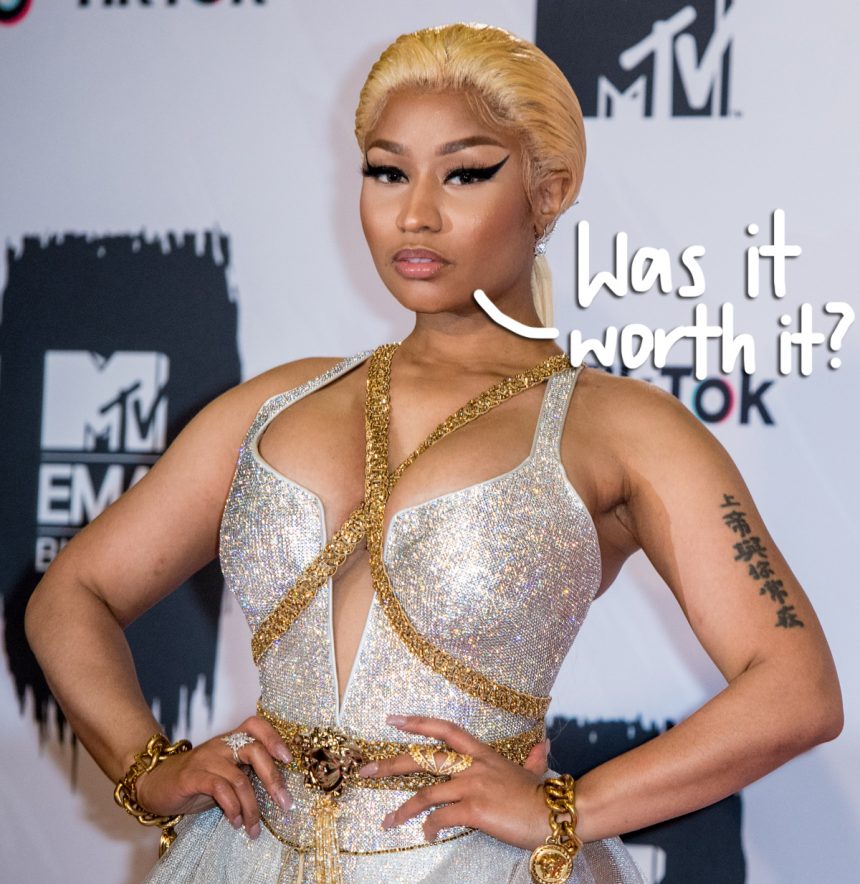 UPDATE 3:59 P.M. PST: BET has apologized. Read their statement HERE.
__________
If you want to take a swipe at Nicki Minaj, go right ahead. Just be prepared for the consequences.
BET suffered the ultimate fallout after unnecessarily shading the rap queen when tweeting out news about Cardi B's Grammy win on Sunday night.
Not only did the petty tweet enrage Nicki's fanbase, it sparked a response from the 36-year-old herself — one that cut deeper than all her Barbz combined: Miz Minaj announced she and Young Money were pulling out of the upcoming BET Experience concert and BET Awards show!
Related: Cardi Thought The Late Tom Petty Sent Her Post-Grammy Flowers
She tweeted on Monday:
Young Money will no longer be apart of the BET Experience or award show. ♥️🙏🏽♥️ Summer Tour dates dropping soon 🦄

— QUEEN (@NICKIMINAJ) February 11, 2019
Damn! Who's laughing now, BET?
Fans commended their queen over the execution-style clap back, while many continued to skewer the network for its treasonous tweeting.
What was the tweet that set Nicki's kingdom off, you ask? See for yourself (below):
— Salvatore♢ (@Effervescenteen) February 11, 2019
Wow… WTF??
We're all for capitalizing on industry feuds, but this is wayyy too extreme. We wouldn't be surprised if whoever was running BET's account was figuratively dragged out the front door.
[Image via Dutch Press Photo/WENN]
Related Posts
CLICK CLICK CLICK Next Article
Feb 11, 2019 2:02pm PDT