Nicki Minaj's Sex Offender Boyfriend Kisses Her Feet In Steamy Hot Tub Video!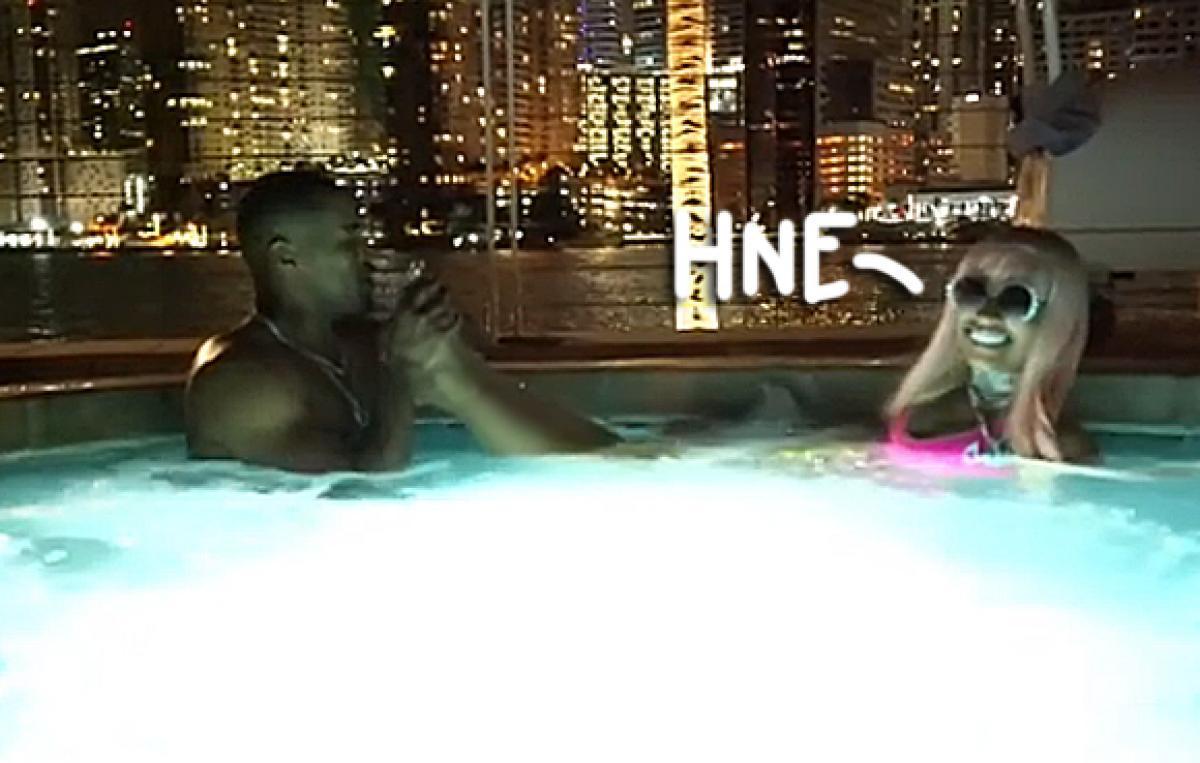 Nicki Minaj is stepping into 2019 right… on her man's face.
The rapper took to social media on New Year's Day to share a PDA-filled video of herself being worshipped by her controversial new beau Kenneth Petty in what appears to be a hot tub.
Related: Nicki's BF Gets GIANT Neck Tattoo Of Her Name
The clip shows the registered sex offender, who was convicted of attempted rape in 1995 and also pleaded guilty to first-degree manslaughter, and Grammy-nominated artist splashing around in the water before he grabs her feet and kisses her toes. He then picks her up and carries her around in his arms, all while the rap Queen appears to be in a state of mild ecstasy.
Ch-ch-check it out (below).
Clearly, the only way to properly cross over into a new year is to be carried.
After the two toweled off, the 36-year-old, who wrapped up 2018 with a New Year's Eve performance at LIV nightclub in Miami, shared another pic of them together, wishing fans "BLESSINGS & A HAPPY NEW YEAR TO YOU ALL":
[Image via Instagram.]
Jan 2, 2019 7:25am PDT