It sounds like Bravo executives are between a rock and a hard place right now because of an increasingly untenable situation going down with the stars of the Real Housewives of New Jersey.
According to media reports, filming for the hit reality TV show has been "put on pause." The root cause here, as you might expect, is the never-ending feud between mega-star cast members Teresa Giudice and Melissa Gorga. But it sounds like there's even more than that going on behind the scenes…
Related: Did Teresa Giudice And Jacqueline Laurita Finally End Their Years-Long Feud?!
So, late on Tuesday night, Page Six reported that Bravo has paused filming for new would-be-season-14 eps of RHONJ. Insiders cited Teresa and Melissa's longstanding rivalry as the reason, claiming the sisters-in-law are "legitimately estranged," and thus incapable of being in the same solar system as one another.
But the report cites strife that seems to go far beyond that between Joe Gorga's sister and wife. For one, the outlet notes that "no one has been offered a contract or been fired" ahead of season 14. Yes, that's "no one." That means Bravo is holding out on Teresa and Melissa, but also on Jennifer Aydin, Dolores Catania, Margaret Josephs, Danielle Cabral, and Rachel Fuda. The whole thing is in shambles at this point. And it all goes back to the aforementioned family feud?!
As Perezcious readers will recall, the show is coming off a very contentious 13th season that revolved quite heavily around Teresa and Melissa's storyline. Filming for season 14 had initially been planned to begin next month. Andy Cohen's production folks were all set to start filming once again after Teresa's wedding special with new hubby Luis Ruelas airs along with the season 13 reunion. But that ain't happening now!
In fact, production has gone so cold that several of the cast members have "begun to plan summer vacations due to the hiatus," per the report. And Bravo believes internally they won't even be able to start filming until early 2024. WHAT?!
Feels like once the stars start going away for the summer, it's going to be tough to corral them all back in NJ for at least a few months. It seems like 2024 is a long way off, and yet, here we are. Herding cats, and all that…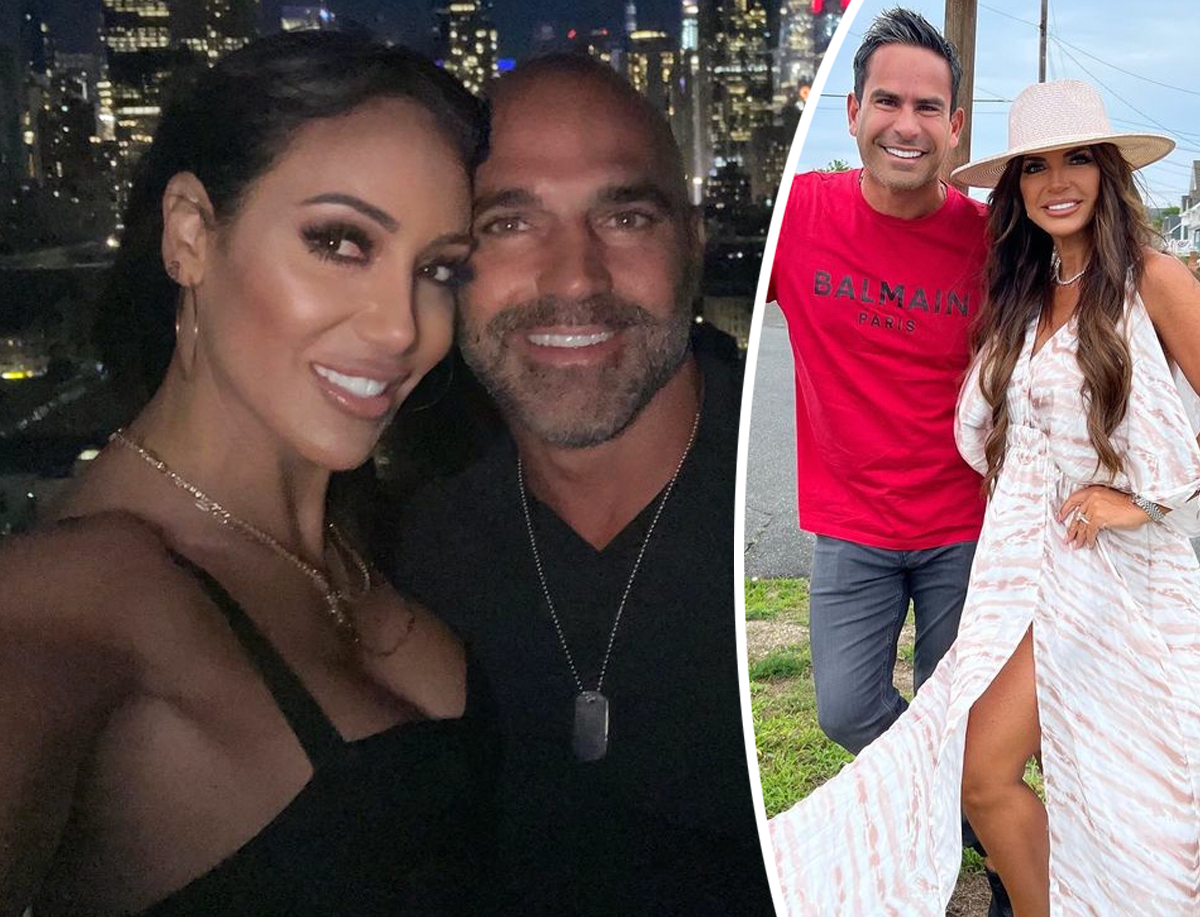 Most alarmingly, Page Six reports Bravo "does not know how to proceed under the current conditions." That's quite a statement! The rift is so messy that execs are at a loss for where to take it from here?? This ain't their first RHONJ rodeo. And yet they're unsure how to move forward?!
As for the cast members, the report claims the women are "divided over how to feel." Some are naturally worried about losing out on lucrative reality TV paychecks. Others are "welcoming the reprieve" and excited for a fun summer without cameras.
Related: Snooki & Andy Cohen Finally End 'Public War' After He REFUSED To Cast Her On RHONJ!
As viewers know, the show's aforementioned season 13 reunion still has yet to air. Filming for that was apparently its own complete s**t show, as we've been reporting. Multiple sources have claimed Teresa in particular was "completely unhinged" and "out of control" while taping that special — to the point where it supposedly made Cohen lose his cool. Now, it sounds like that reunion rumble has spun off into far bigger problems for RHONJ.
What do U make of this report, Perezcious readers? Controversy is good for reality TV shows, obvi. It seems like this would be catnip for Bravo producers to make great television, right? And yet?!
Something has to be REALLY f**ked up behind the scenes for them to be holding off from filming season 14… Just saying…
[Image via Melissa Gorga/Instagram/Teresa Giudice/Instagram/WENN/Avalon]
Related Posts
CLICK HERE TO COMMENT
May 17, 2023 07:40am PDT