Wendy Williams Is Reportedly 'Acting Like Her Old Self' After Filing For Divorce!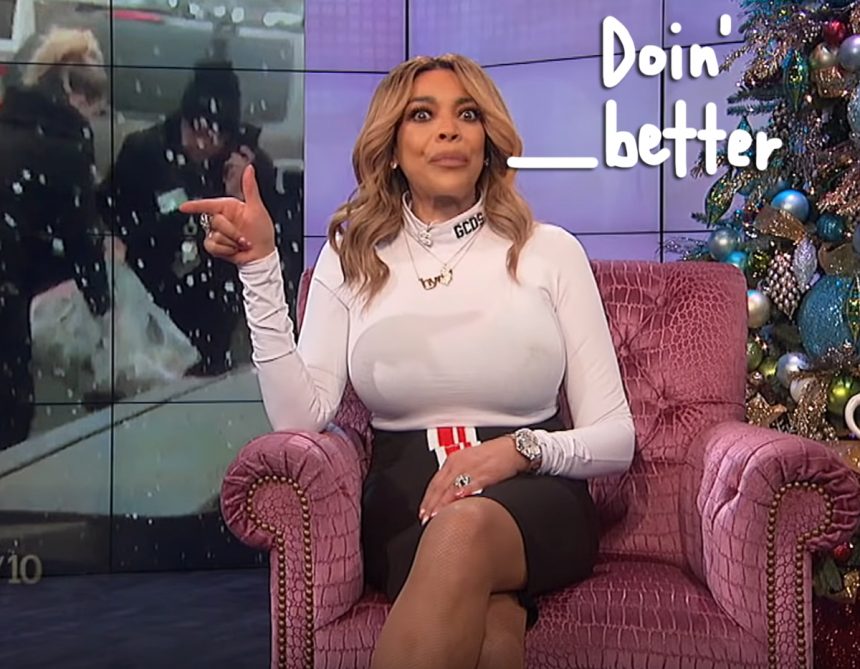 Wendy Williams is back on top again, ready to live her best life with the weight of an embattled marriage now completely off her shoulders!
That's the report from behind the scenes at The Wendy Williams Show, at least, where the 54-year-old host is said to be "in an amazing mood" now that she's on her way to being a single woman again after filing for divorce from longtime husband Kevin Hunter.
Related: Man Comes Forward Claiming Kevin Hunter 'Practically' Raped Him…
The starlet reportedly "had a renewed pep in her step" during a Monday afternoon taping of her eponymous talk show, with one insider relaying to Us Weekly that "[Wendy] looked really relieved and was acting like her old self." Wow!!!
This comes just days after the talk show host officially filed for divorce from her 46-year-old estranged husband, after which point she both served him with papers AND reportedly fired him from his job on the show!
Quite a turnaround for Williams, who has had a very long last couple months battling addiction and substance abuse issues while also dealing with a seemingly endless line of drama with Hunter.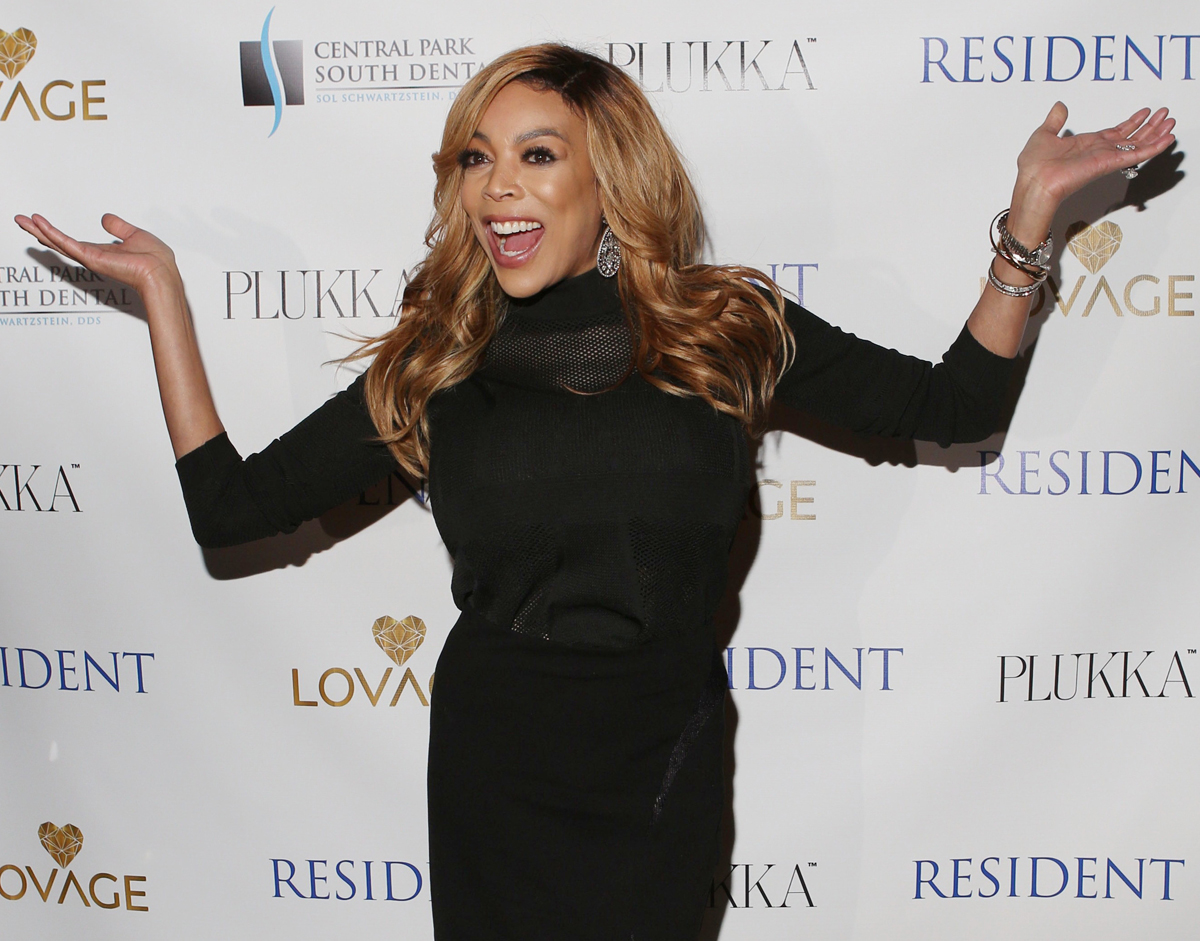 An insider revealed to Us Weekly that while the split will be difficult for Williams to handle at points, she's thus far taken it on with a "good attitude," and that it also could really re-charge her career — and re-invigorate her relationship with their 18-year-old son, Kevin Jr. (below):
"[The divorce] could be the best thing that's ever happened to her, personally and professionally. Now, [Kevin Jr.] is a huge priority in her life. [He's] a reason to remain sober."
Amen!!!
And during a Wednesday morning taping of her show, Wendy took things a step further — revealing that she might just have a double date this weekend!!
Related: Wendy Williams Has Made A LOT Of Changes The Past Couple Weeks!
The host joked that DJ Boof — who DJs her talk show every day — called her up to ask her out this week after she first officially filed for divorce from Hunter (below):
"The invitations for social events just keep pouring into my phone. They really do. I was minding my own business last night, I was reading my book. All of a sudden my cell phone rings and it's DJ Boof, asking me out for dinner. Just at that time, I got a knock at my door — my foie gras and Ting were delivered. So I'm like, Boof or food? Both, right. I set up my meal while I told Boof, 'I'll see you over the weekend, pick me up on time.' Then I get back to reading my book and my phone rings again."
That second phone call, Williams explained, was from Breakfast Club host Charlamagne Tha God (below):
"Charlamagne wanted to take me out for dinner. He says the night and he says the time and I said, 'I can't go, I'm going out with Boof for dinner.' So Charlamagne says, 'Well, I know Boof, why don't we both take you out?' So I've got a double date!"
Ha!!!
Of course, things won't be totally free and easy for Williams, who's coming down off a 21-year-long marriage to Hunter; you don't get past a relationship like that overnight! But it's at least a little encouraging to hear that Wendy is apparently in high spirits right now, almost like a weight has been lifted off her shoulders.
Cheers to that!!!
[Image via Wendy Williams Show/YouTube]
Apr 17, 2019 10:33am PDT