Bam Margera was arrested on Wednesday afternoon at a Thai food restaurant in Burbank, California.
The Jackass alum was allegedly arguing with a woman inside the restaurant when cops were called to the location. Upon investigating the disturbance, they took Bam outside to cool off. But the dispute was serious enough — and Margera was allegedly inebriated throughout — that police arrested him on charges of public intoxication.
Related: Bam's Estranged Wife Nikki Boyd Says She & His Son Are Being EVICTED!
According to TMZ, Burbank cops first got a disturbance call at around 3:45 p.m. local time on Wednesday. Officers responded to the restaurant, where they found Bam "arguing with a woman." The duo's verbal dispute was "getting louder and louder" over time, so police took the 43-year-old celebrity outside.
The outlet notes that Bam's estranged wife Nikki Boyd and his 5-year-old son, Phoenix, were both in the restaurant eating at that time. However, it is not clear whether the MTV alum's altercation involved Nikki or another unnamed woman. The news org says cops won't confirm the other arguer's identity.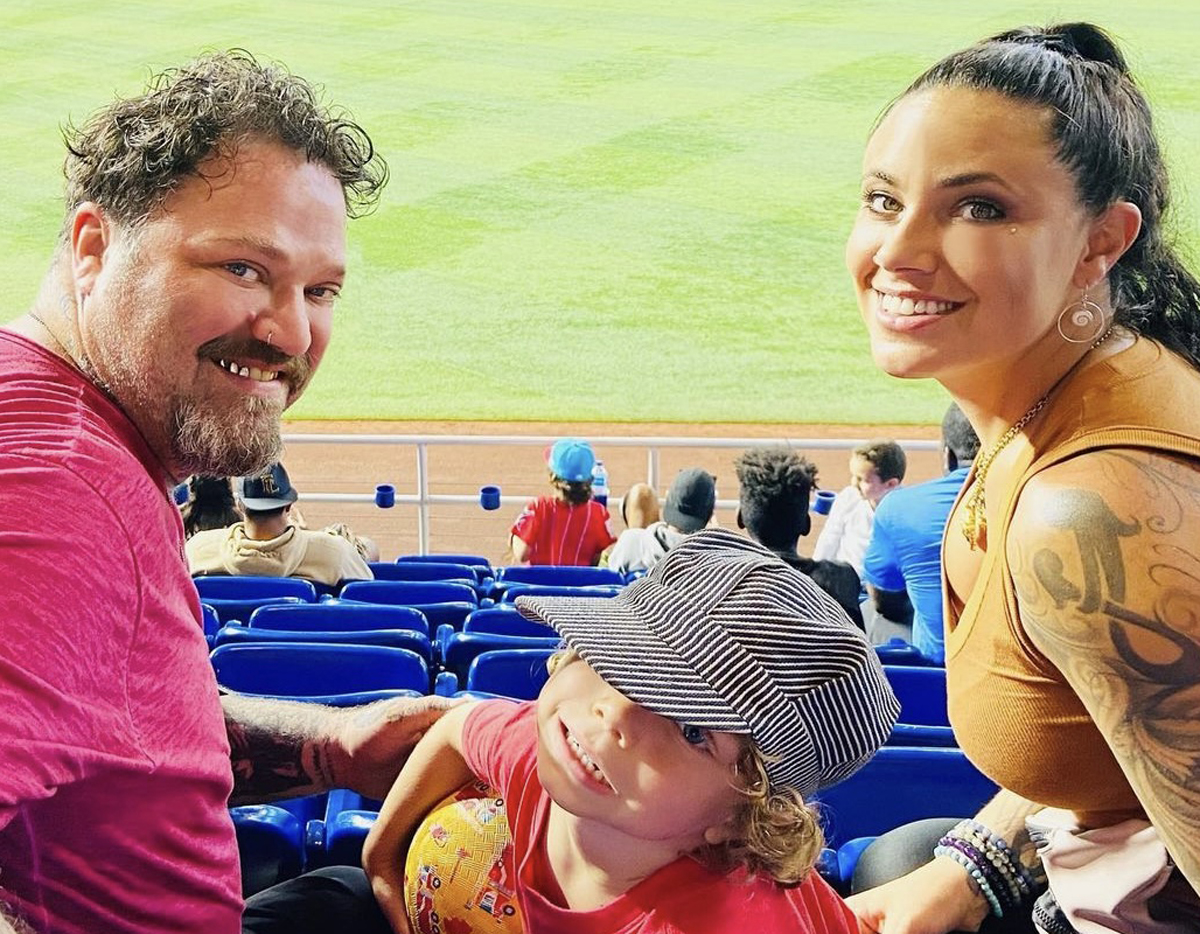 Regardless, police officers took Bam out into the parking lot and had him give them his side of the story.
Based on an Instagram Live video posted by comedian Evan Breen — who also happened to be at the restaurant at the same time — Bam was visibly upset while sitting on a curb and talking to officers. At several points in the livestream clip, he becomes noticeably agitated while apparently speaking about the situation. (You can see some of that livestream HERE.)
Eventually, cops determined Bam was too drunk "to take care of himself," per the report, and they arrested him. He was booked into jail on a misdemeanor charge of public intoxication early on Wednesday evening. To get out, TMZ reports via jailhouse sources, Bam must either pay $500 in bail money or "stay in custody until he sobers up." As of Thursday morning, it's not clear which of those two paths he took.
Related: Priscilla Presley Calls Bam A Liar After He Claimed She Gave Him Elvis' Ring!
Sadly, this isn't the only time Bam has been arrested recently. He was collared on a domestic violence allegation earlier this month after his current girlfriend claimed he kicked her during a violent dispute. That shocking incident followed just a few weeks after Boyd officially filed for legal separation from the ex-reality TV star after he appeared to be intoxicated during a visit with his son.
In recent weeks, Bam has tried to prove his love for his family — namely by getting Phoenix's name tattooed on his face. But things are not right at home amid the messy separation from Boyd. And now, this unfortunate latest arrest would only seem to reinforce that sad fact. Wishing the best for Bam and his estranged family during this rough period. Especially his adorable young son. Not much more to say at this point, really…
If you or someone you know is experiencing domestic violence, help is available. Consider calling the National Domestic Violence Hotline at 800-799-7233, or text START to 88788, or go to https://www.thehotline.org/.
If you or someone you know is experiencing substance abuse, help is available. Consider checking out the resources SAMHSA provides at https://www.samhsa.gov/find-help/national-helpline or check out StartYourRecovery.org.
Related Posts
CLICK HERE TO COMMENT
Mar 30, 2023 08:07am PDT