[Warning: Potentially Triggering Content]
Bam Margera posted and quickly deleted a very concerning video to his Instagram account on Thursday.
The clip in question, which lived on the site for only a few hours before being scrapped, centered on the ongoing divorce and custody battle he's fighting with estranged wife Nikki Boyd.
As we reported on Thursday, Boyd is asking for $15,000 per month in child support from the former Jackass star. Amid that legal ask, she has completely cut off contact between Bam and the former couple's 5-year-old son Phoenix. That serious legal move has caused a major emotional upheaval for the MTV alum.
Related: Wait, Bam Now Claims He Was Never 'Legally Married' To Boyd??
As noted by TMZ and others, Bam's social media rant on Thursday had a very concerning angle. At first, the 43-year-old lamented how he has gone at least two months without seeing his son:
"I haven't seen Phoenix in two f**king months. I have to wake up every day knowing that I probably won't get to talk to him or see him."
That alone would have been a sad enough sentiment. But soon thereafter, tensions boiled over.
Moments later in the video, the former pro skateboarder set his focus on mother April Margera and father Phil Margera. He asserted the two had been "driving him to drink" with their behavior in trying to get him help. Then, calling out his "pep-talking dad" specifically, Bam said:
"He's a f**king fat loser piece of s**t drug addict."
Oof.
And things got even worse. With his anger bubbling over at his difficult ongoing family situation and the fact that he hasn't been able to see Phoenix, Bam threatened to "smoke crack with the bums" until he dies from the habit — unless he's able to reconcile with his son:
"I'm going to smoke crack with the bums down at the f**king boardwalk until I'm dead unless you deliver me f**king Phoenix. Get to work Nikki, or anyone that wants to help. I want Phoenix."
Wow. That's definitely taking things to an entirely new level of concern. (You can see a re-upload of the disturbing video clip for yourself HERE.)
Related: Bam's New Girlfriend Was The One Who Shut Down Intervention After Recent Arrest?!
Like we said, the video got deleted quickly on Thursday. But it wasn't too quick — or too forgettable — for Boyd to ignore. Her attorney David Glass shared a statement with TMZ in response on Thursday afternoon. The lawyer called the video a "defense mechanism," and demanded the former reality TV prank show star "take responsibility" for his actions:
"Unfortunately, that's not how the addictions work. People's behavior does not drive others to drink. This is a typical defense mechanism, and it shows that Bam may not have learned much in his past addiction's treatment. You have to take responsibility for your own actions. Nikki sincerely hopes that Bam can first achieve and then maintain sobriety, for his own good, and for the good of their son."
As we previously reported — and as Glass confirmed to TMZ along with Thursday's new statement — Bam has not seen Phoenix since the very end of March during "an in-person visit in California." Since then, the star hasn't even been able to interact with the boy via phone or FaceTime calls.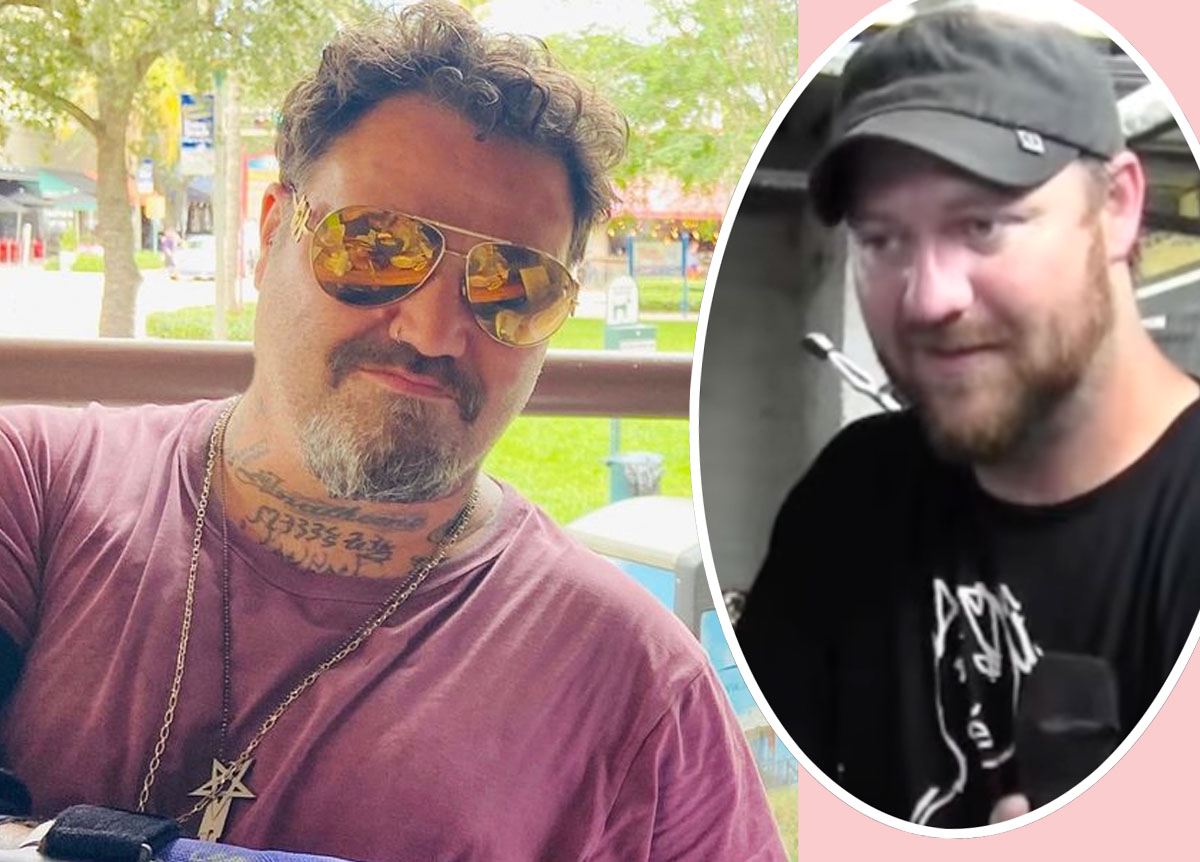 In a prior statement released to the media earlier this week, Glass indicated future interactions via phone and FaceTime could soon change if Bam alters his behavior.
Boyd's attorney said this a couple days ago, as we've noted:
"From Nikki's perspective, Bam's continued instability is what makes connecting him and Phoenix difficult. But, Nikki remains open to regular FaceTime communication, so long as Bam is not impaired during the calls, and so long as Bam does not denigrate Nikki during the calls."
So, there could be at least some sort of alteration to Bam's two-plus months of no-contact with Phoenix.
Perhaps that can serve as a light at the end of the proverbial tunnel here. But one thing is for certain: threatening to smoke crack to the point of death is (a) certainly not helping matters regarding Bam's relationship with Phoenix, and (b) obviously extremely concerning for the star himself.
We hope Bam can get the help and support he needs during this extremely tumultuous time.
If you or someone you know is experiencing substance abuse, help is available. Consider checking out the resources SAMHSA provides at https://www.samhsa.gov/find-help/national-helpline or check out StartYourRecovery.org.
[Image via Bam Margera/Instagram/WENN]
Related Posts
CLICK HERE TO COMMENT
Jun 02, 2023 09:06am PDT