This tea may be total nonsense — but it's so scalding hot we couldn't NOT share it! And whichever Hollywood Chris is your favorite, it may concern you! But especially Chris Hemsworth…
This week, an anonymous reader submitted a blind item to DeuxMoi. The email was sent from the pseudonym "Chris Actor" with the subject line "Splitsville." But it was about more than just a breakup!
The source wrote:
"A certain male actor is leaving acting, though not retiring. He's expected to make an album, as his first music endeavor."
OK, paired with the pseudonym, this has to be about one of the Chrises, right? Trying to switch to a music career?? Hmm! The thing is, the shift to trying to be a rock star may — in a very cliché midlife crisis sort of way — go along with a divorce! The insider continued:
"His team is very excited but his wife is not happy with the career change. I've heard they're getting divorced… not sure about that part though."
WOW! This is huge if true! But who is it about??
OK, first off we can right away eliminate Chris Pine. Sure he can sing, we could see him trying to pull off his own version of his "pal" Harry Styles' act. But the man is still a bachelor. So no wife to get peeved by the key change.
Photos: Celebrity Breakups Of 2023
Then there's Chris Evans. He hasn't gotten to do it in movies much, but we know Captain America can sing. AND play piano. He's a huge Broadway and Disney nut. Could that be the move? Trying his hand at singing standards? He has talked about stepping away from acting recently! Seems to fit! And unlike Pine, he's a married man… as of last month.
Yeah, the man is still in his honeymoon phase. We can't see Alba Baptista deciding ONE MONTH IN that she's not into the next stage of his career! We mean, he would have been thinking about this before they even met, right? This has to be something new to the wife.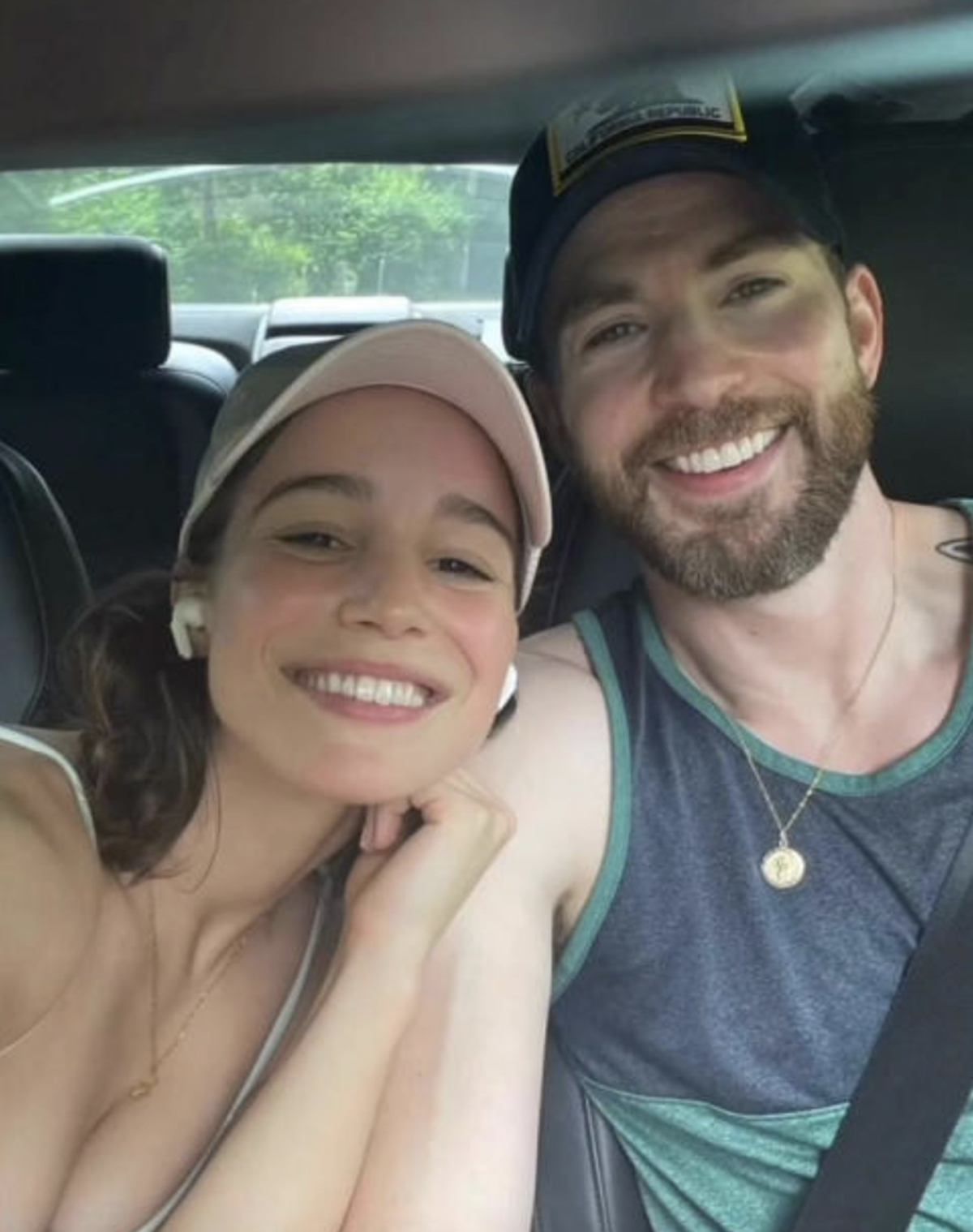 How about Chris Pratt?? The "Worst Chris" as haters are so fond of calling him? He played a rock singer on Parks and Rec, he at least has enough talent to be delusional enough to try. We'd guess in country music. He's also a married man — but he and Katherine Schwarzenegger are happy by all accounts, with their kids and their farm. But who knows? Could things change. They have for a lot of couples this year…
Finally there's Hemsworth. Famously married with kids, to fellow impossibly beautiful human Elsa Pataky. These two have been head over heels for each other for over a decade — and they do yoga together, so that's probably literal. Surely there isn't trouble in paradise? Or Oz?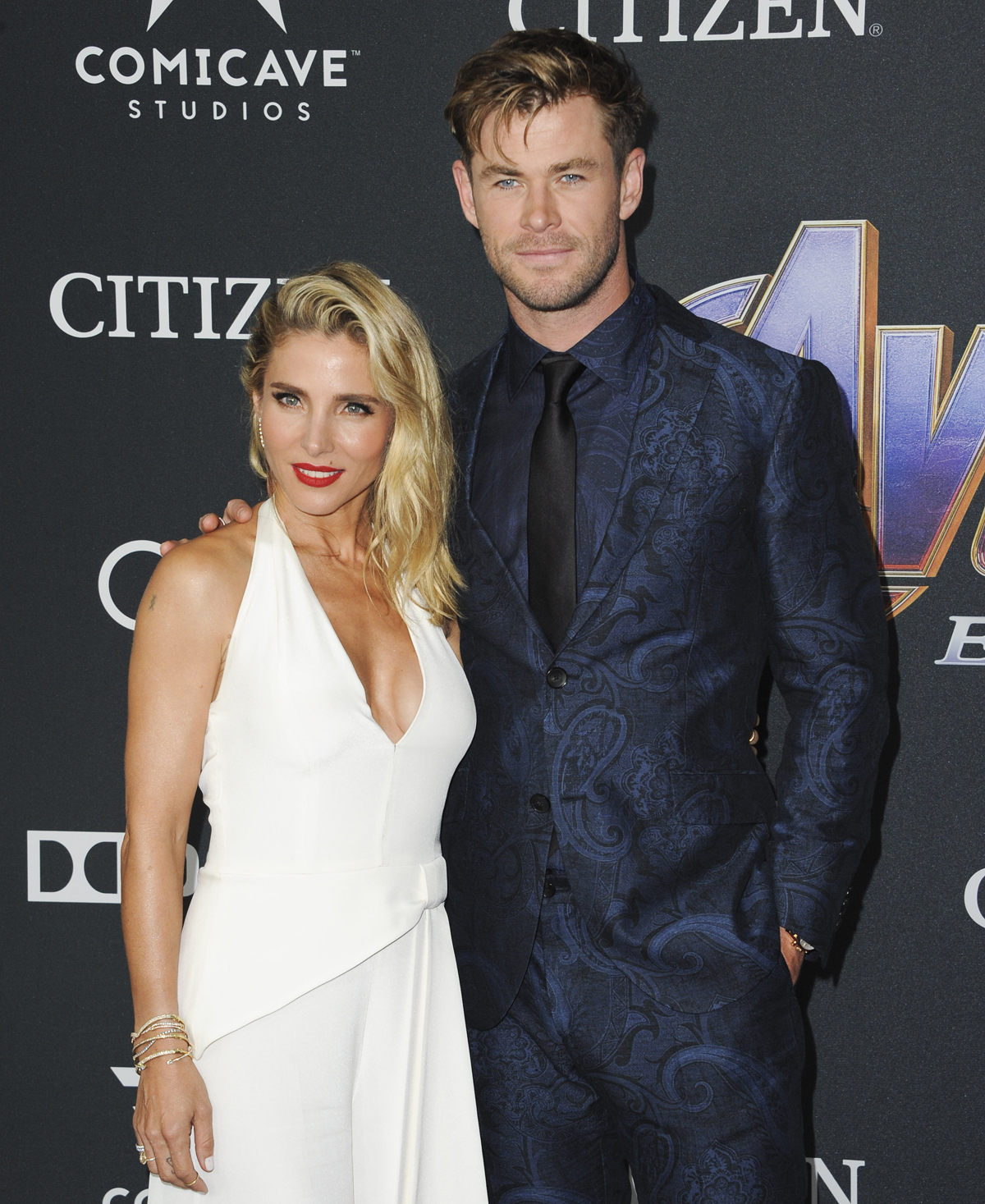 Well… Again, you never know! His Aussie hero Hugh Jackman just split from his wife after nearly three decades. So it happens. Hemsworth may be the hunkiest, the tallest, even the funniest Chris… but we don't actually know that he can sing. He likes to sing, we've heard. Maybe that's enough? And like Evans, he has been talking about slowing down in the acting department ever since he got that shocking news about his high risk for Alzheimer's. Hmm.
Well, it may be sad, especially so given what a close family they are with their daughter and sons — but here's why fans are leaning toward Hemsworth…
According to ANOTHER DeuxMoi submission on Thursday, Chris and Elsa have not been seen publicly "together since August"?! Yeah, a little digging, and this reader sussed out that Hemsworth brought his mom as his plus one to Evans' wedding in Boston last month, while Elsa was "in Italy on a girls trip." And then, they wrote:
"Now he's in Iceland with their daughter and she's in Tokyo with their boys."
That is intriguing — especially so given the other blind item. Dang.
Do YOU think Chris Hemsworth could be the one choosing to follow a new dream amid his life-changing discovery? Is he turning his whole life upside down?? Could it be true??
[Image via MEGA/WENN/Avalon.]
Related Posts
CLICK HERE TO COMMENT
Oct 06, 2023 15:20pm PDT