'Bachelor' Colton Underwood Is Swapping Out The 'Basic Bitch' Engagement Ring That Jimmy Kimmel Gifted Him & Cassie Randolph!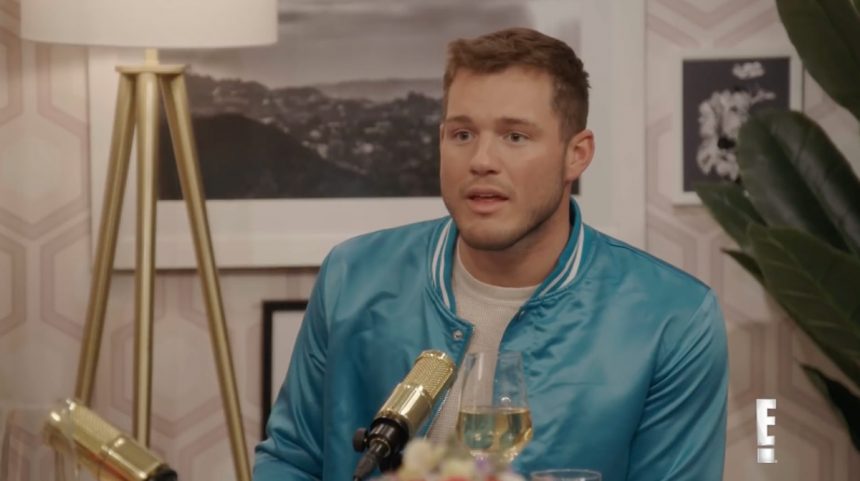 Diamonds aren't always a girl's best friend… just ask Colton Underwood!
In a clip of an upcoming episode of LadyGang (airing this Sunday at 11 p.m. on E!), the Bachelor opened up about the Neil Lane engagement ring he gave to girlfriend Cassie Randolph!
Related: See Who Our Readers Wanted As The Next Bachelorette!!
Though the two did not get engaged, Jimmy Kimmel gifted the couple with the double halo square cut rock because he felt they "kind of got cheated a little bit."
Despite getting the jewel for free — estimated at around $25,000 — Colton confirmed they are going to "trade it in" because it's not what Cassie wants.
However, the LadyGang crew couldn't help but roast the former football player on his horrendous taste in ice!
Jac Vanek deadpanned:
"A double halo ring is the most basic bitch ring in the entire world… I apologize to anybody with a double halo ring."
Becca Tobin exclaimed:
"It's not a Super Bowl ring!… What the f**k were you thinking?"
However, Keltie Knight is actually a fan of the design, admitting:
"I have a double halo ring, and it's f–king beautiful."
When they got Cassie on the phone, she appeared to have a specific ring style in her head.
"I just have a very particular idea in my mind."
WATCH the clip (below):
After the finale of The Bachelor, Underwood shared a steamy bedroom pic of him and his girlfriend with the caption:
"Whatever I write will never fully articulate the feelings I have for you. You are the most incredible person whom I have ever met, you have the kindest soul and the sweetest heart. You changed my life for the better and made this year the best year of my life. I can't wait for our adventures ahead… I have my best friend. I have my girlfriend. I have my future fiancé. I have my future wife. But most importantly I have you. Let's do this thing they call life… together… forever. I love you @cassierandolph"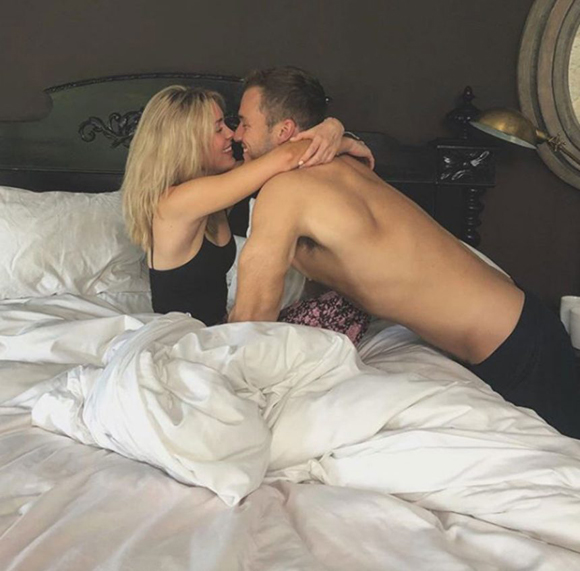 Not to be outdone, Cassie shared a pic of them kissing, with the text:
"I was going to wait until west coast aired to post this, but I am too impatient. So here it goes! The secret is finally out!!! Colton, you truly have my heart ♥️ Walking into this experience, I honestly wasn't sure that true love could come from it. It hasn't necessarily been the easiest road to get to where we are, but if that's what it took to get here, then every single twist and turn has been undeniably WORTH IT. The last 4 months, just focusing on 'us' have been amazing and you have become my best friend. You have shown me the purest, strongest love that any girl could ask for. You jumped a fence, took a risk, and challenged the 'rules' to fight for us. I can't even begin to describe how lucky I feel to have you by my side. I am so excited to see what is next for us in this new phase of our 'journey'… I'd jump a thousand fences for you and 'like, I know, I KNOW' that I love you more than words, point blank♥️
ps. you still give me butterflies '"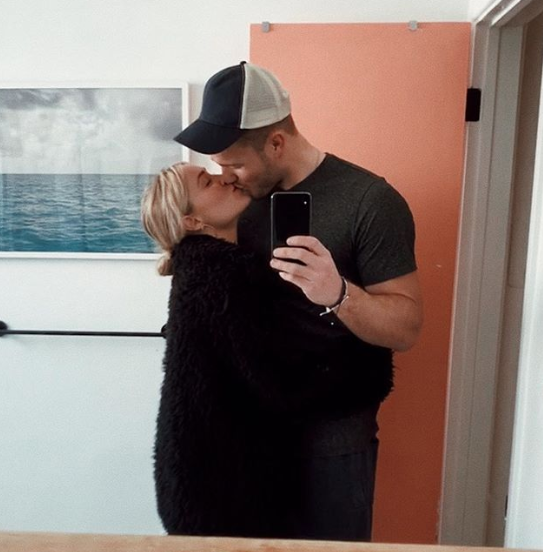 Now that Colton's season has wrapped, former contestant Hannah Brown has been confirmed as the next Bachelorette.
[Image via E!/YouTube.]
Mar 29, 2019 6:18pm PDT