Did Lauren Sanchez's Brother Leak Her Sexts With Jeff Bezos To The 'National Enquirer' For $200K!?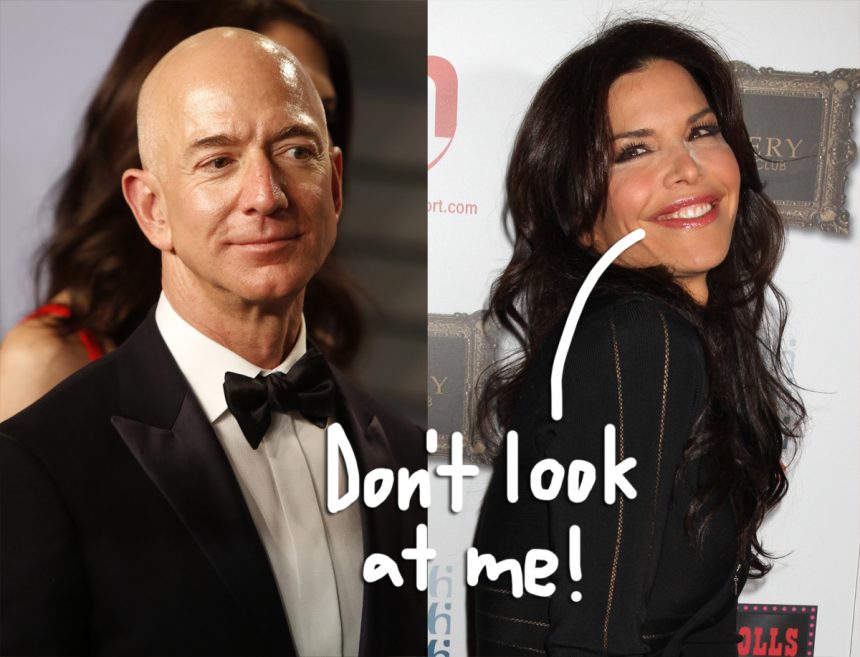 If you thought Jeff Bezos' extramarital affair was scandalous, just wait until you find out who's being accused of leaking it to the National Enquirer!
Back in January, the tabloid published 11 pages devoted to exposing the months-long affair between the Amazon CEO and Lauren Sanchez, the wife of William Morris Endeavor executive Patrick Whitesell. In the juicy pages were lovey-dovey text messages exchanged by the couple as well as a promise that the Enquirer was in possession of a prime Bezos d**k pic.
After the billionaire accused the exposé of being "politically motivated" (Bezos, for those who forgot, is a longtime critic of President Donald Trump), he wrote an essay on Medium accusing the outlet's parent company AMI of using his d**k pic to blackmail him into walking back on his earlier claims — not to mention, stopping his own probe into how the Enquirer obtained his intimate communications in the first place.
Related: Bezos' Divorce Could Be The Most Expensive In History!
Now, months later, the Wall Street Journal published its own lengthy investigation into how the Enquirer got ahold of such precious information. The culprit they named?
Lauren's brother, Michael Sanchez!
That's right. The brother of Bezos' mistress, a Hollywood talent agent who reps conservative news anchors and reality TV stars, is said to have received $200,000 from AMI in exchange for turning over Lauren's private messages with Bezos.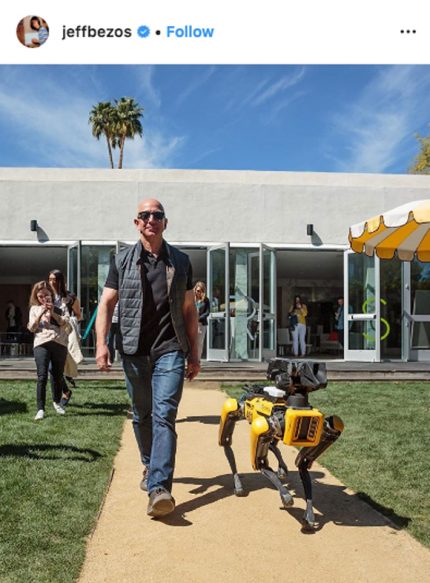 According to the paper, Michael refused to "dignify" the claims that he signed a contract with AMI, dismissing WSJ's reporting as being based on "old rumors." The WSJ report comes after an earlier story from Vanity Fair that claimed Michael sold the communications for $250,000.
The rumors following Michael aren't pretty: he's been said to have a long-standing relationship with the Enquirer and has been a source for the editors there for a while. WSJ alleges that he has fed information to Enquirer editor-in-chief Dylan Howard.
The publication accuses Michael of having began conversations with the Enquirer about his sister's affair with Bezos shortly after it began. Apparently, Howard negotiated a deal with Michael that was approved by AMI chief David Pecker. The WSJ writes:
"In most cases, the company's source agreements require it to pay for information upon publication; if a story is never published, American Media doesn't have to pay. By contrast, the contract with Mr. Sanchez stipulated he was to paid upfront, regardless of whether any story was published, the people familiar with the contract said."
And while Michael vehemently denied his involvement to WSJ, he had previously hinted to Vanity Fair that maybe he wasn't that innocent after all, explaining:
"I'm not saying I didn't do something. Until I go under oath, what I can tell you now is that ever since April 20, when I met Jeff, my only goal has been to protect Jeff and Lauren."
Um. What kind of shady comment is that!?
Following the WSJ's report, Michael reiterated his defense on Twitter, writing:
"With an abundance of real news, including two horrific terrorist attacks this week, it's surprising WSJ is dedicating resources to old rumors from 'anonymous' sources. I didn't dignify the rumors last month and I'm not going to dignify them now."
It's too early to tell if he's telling the truth. Then again, the Enquirer did have to get those text messages from someone…
Either way, Bezos is a pragmatic guy, so we're sure these rumors are making him reevaluate the family he's involving himself with.
If that's the case.. bad news for Lauren Sanchez!
[Image via WENN]
Mar 19, 2019 3:54pm PDT