Johnny Depp Photographed With Black Eye After Alleged Punch From Amber Heard!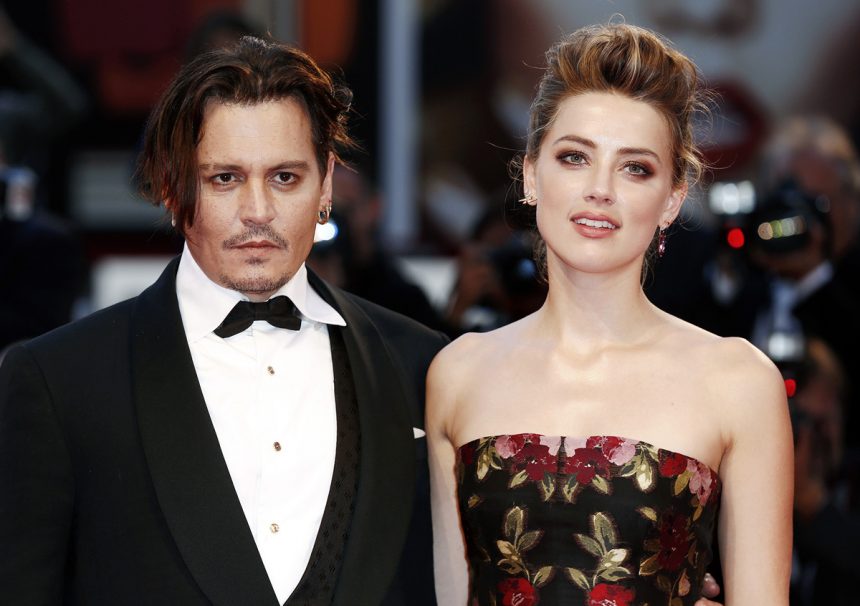 New photos show Johnny Depp with a black eye after an alleged altercation with ex-wife, Amber Heard!
The Blast has obtained the scandalous pics (SEE HERE) which show the actor with a huge bruise under his left eye — photo evidence reportedly being used in his defamation suit against her.
Related: Did Johnny Depp & Amber Heard Break Up Over POOP??
It's also reported that in his ongoing defamation lawsuit with The Sun, the 55-year-old claimed the actress punched him twice in the face on April 21, 2016.
Allegedly, when Depp returned home — after he was supposedly late for Heard's 30th birthday dinner — it's reported that Amber was upset and began criticizing him. While he was reading in bed, Heard allegedly became "aggressive and violent, punching him twice in the face."
He said the next day, an employee of his took the snap in question.
During the couple's court battle, Depp's security guard, Starling Jenkins, testified that he did not witness the alleged April 21, 2016 attack. Apparently, his shift ended at 11:00 p.m., when Depp had not yet returned home. According to The Blast, "he claimed he returned the next day to take Heard and her friends to Coachella," and said:
"When I entered the residence, Amber explained to me that she had thrown Johnny's cell phone — and the wallet containing it — off the balcony the night before."
When Depp made an abuse allegation against Heard last year, one of her attorneys told People that the "allegations are totally false."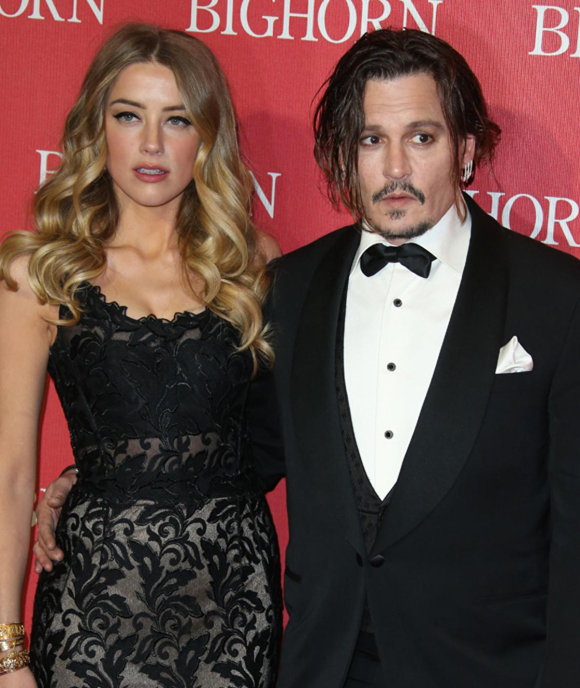 Last year, the Pirates of the Caribbean thespian sued the U.K. tabloid for their April 2018 story, headlined "How can J.K. Rowling be 'genuinely happy' casting wife-beater Johnny Depp in the new Fantastic Beasts film?" which references an alleged May 21, 2016 altercation where Heard accused Depp of throwing a phone at her face, and then pummeling her. (Depp denied any wrongdoing.)
Earlier this month, Johnny filed a $50 million defamation lawsuit against Amber and her abuse allegations.
The lawsuit cites an article that Heard wrote for The Washington Post in December 2018, in which she referred to herself as "a public figure representing domestic abuse." The actress also claimed that she received death threats and lost job offers after coming forward with her story. She penned:
"Friends and advisers told me I would never again work as an actress — that I would be blacklisted. A movie I was attached to recast my role. I had just shot a two-year campaign as the face of a global fashion brand, and the company dropped me. Questions arose as to whether I would be able to keep my role of Mera in the movies Justice League and Aquaman. I had the rare vantage point of seeing, in real time, how institutions protect men accused of abuse."
Although Depp was not named in the op-ed, he claimed the entire article "depends on the central premise that Ms. Heard was a domestic abuse victim and that Mr. Depp perpetrated domestic violence against her."
He also said that Heard's abuse allegations were "conclusively refuted by two separate responding police officers, a litany of neutral third-party witnesses, and 87 newly obtained surveillance camera videos."
All of the new reporting has resulted in "Johnny Depp" being a top trending name on Twitter on Tuesday, with many users tweeting regret over a rush to cancel him:
Remember when JK Rowling (a domestic violence survivor) defended Johnny Depp's casting in Fantastic Beasts and y'all attacked her? Well you should apologize to her now. On the other hand I'm not seeing many complaints about Amber Heard being in Aquaman #AmberHeardIsAnAbuser pic.twitter.com/oQjxhCp8n3

— 𝓕𝑒𝑑𝑒 ✧ (@xjohnsbae) March 12, 2019
what the fuck, so Johnny Depp really took not only the blame but also the hate while knowing he was the one who was abused…

— shouto (@idolrapline) March 12, 2019
to the people who got mad at me for believing in Johnny Depp: pic.twitter.com/AdMPt7BJML

— 🧚🏻‍♀️ sugarplum princess ❄️ (@debbieelyn) March 12, 2019
"started writing until the tears filled my eyes and I couldnt see the page anymore
I kept trying to figure out what I'd done to deserve this. I'd tried being kind to everyone, helping everyone, being truthful to everyone. And all this still happened"

Yall did this to Johnny Depp pic.twitter.com/o83qUQAJmy

— Marta ♏♀️ (@ThePettyBish) March 12, 2019
You can see Johnny Depp's injured finger in these photos but that did not stop him from doing what he likes. The abuse has never stopped him. pic.twitter.com/jNuQYDWI7d

— Little pirate☂️ (@Sweeney_Depp) March 12, 2019
Johnny Depp got his name dragged and had his movies boycotted for abusing his girlfriend when SHE was abusing him.. He was the victim and stayed silent this entire time while people blamed him. Y'all owe him the biggest fucking apology.

— raweezy (@rawwhoops) March 12, 2019
so we cancelled johnny depp for being an abuser when all along he was the one being abused? i'm sick pic.twitter.com/kyO6a81cVI

— taylor (@taylrrjoseph) March 12, 2019
JK Rowling saw the evidence of Johnny Depp's innocence years ago and knew that he was falsely accused, and abused by Amber himself.

I think you all owe her an apology for the abuse you sent her and the upset you caused. https://t.co/FXic53liDX

— Fantastic Leak (@fantasticleak16) March 12, 2019
Johnny Depp is innocent pic.twitter.com/kKTXKASOJs

— Ayyuz (@Ayyuz_) March 12, 2019
i feel horrible for johnny depp but anyone who's gonna use this to justify not supporting potential victims needs to go too… let's not forget that false accusations don't happen as often as actual abuse n let's not make it harder for victims to speak up 🙃

— bfly | eternal sunshine ☀️ (@bfly_twt) March 12, 2019
Wow! Certainly a messy situation to say the least. It's important to note that none of this "proves" that Amber Heard's allegations are necessarily false, of course. It's entirely possible for two people to be abusive in the same relationship. Needless to say, it will be VERY interesting to see what a judge makes of all of this, but one thing is for sure these days — rushing to judgment has many people feeling regret.
[Image via KIKA/WENN.]
Related Posts
CLICK CLICK CLICK Next Article
Mar 12, 2019 3:51pm PDT