It turns out a pair of Love Is Blind exes have been working towards reconciliation for a while now. That is — at least one of them has been!
Of course, we've been covering the curious case of Danielle Ruhl and Nick Thompson. Perezcious readers will no doubt remember their run on the second season of the hit Netflix show. But while love in the pods initially didn't end up working out for them, earlier this week, Danielle offered up some social media hints that they might not be so split up after all…
Related: Love Is Blind's Shayne Jansen Honors Late Mom With New Tattoo Amid Fan Concerns
And now we know even more! The 29-year-old Chicago native was the guest on Real Housewives of Orange County alum Meghan King's most recent Intimate Knowledge podcast episode. As People and others have noted, the podcast was recorded BEFORE Danielle's Sunday night Instagram Stories post with her maybe-not-so-former 37-year-old husband. And during the podcast, Ruhl got real about where things stand.
For one, she explained to Jim Edmonds' ex how she has major regrets about her actions after she and Thompson initially split up late last summer. Danielle said:
"I am going to be incredibly transparent about how immature I acted right after the divorce in terms of like, some of the things I was posting on social media. It's one of my biggest regrets."
Innerestingly, Ruhl explained to King in the podcast chat that "there's love there" still between her and Thompson, even after splitting up. And while acknowledging "there's hate there, too," Danielle made it clear she was worried a reconciliation wouldn't be possible due to how Nick's loved ones may feel about her:
"I think that it was too much to even like, [think] if we wanted to get back together. I still think there's love there. There's hate there, too, but it's just like, how am I going to have his family accept me again? How am I going to have his friends accept me again?"
Damn!
So Danielle has been thinking about rekindling the relationship for a while — and Sunday's IG Stories post would seem to be the culmination of a lot of behind-the-scenes movement. Right?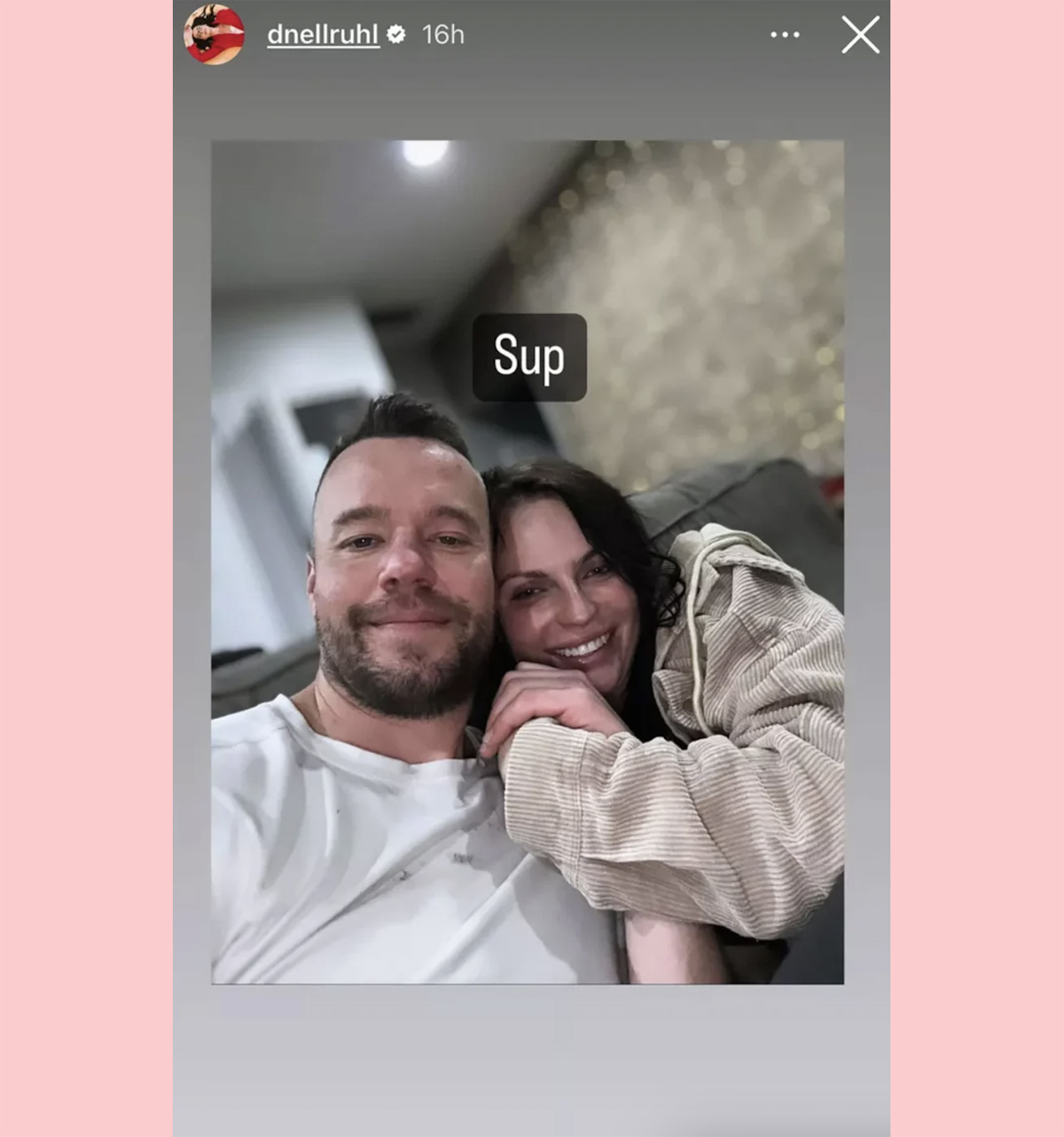 Ruhl went on to explain to King how the initial divorce filing in August of last year was really hard after Nick cut off almost all contact with her. Danielle — who shocked Meghan by saying the relationship ended via text — went on to say:
"The fact that the last time I saw him was Lollapalooza [in 2022], there's no real closure there. And the way that I acted right after the divorce, I was kind of a looney tune because [of] not having closure. Not being able to have a conversation, just getting divorced publicly without even being able to talk to him, I didn't act the best."
As we noted, though, the pair has appeared more recently to have rekindled something after all! We wonder if this convo helped Danielle realize just what she needed to say…
Related: Iyanna Claims Ex Jarrette CHEATED On Her — And She Found Out BEFORE After The Altar!
At first it was platonic, and they simply joined forces to speak out about mental health struggles for reality TV stars. But in recent days, it's been romantic. Or, Danielle hopes it'll be romantic. She concluded on Intimate Knowledge:
"I think that the ball is in his court… I'm going to respect his boundaries right now and wait to see until he's ready to have a conversation."
Well then!
It's fascinating to hear all this after the fact considering the LIB alums cozied back up to each other this past Sunday.
Did Danielle get her wish, then?! Are she and Nick all-the-way rekindled again or what??
Related Posts
CLICK HERE TO COMMENT
May 10, 2023 10:33am PDT