Mariah Carey's Legal Team Calls Her Ex-Assistant 'Trash' & An 'Extortionist' In Vicious New Statement!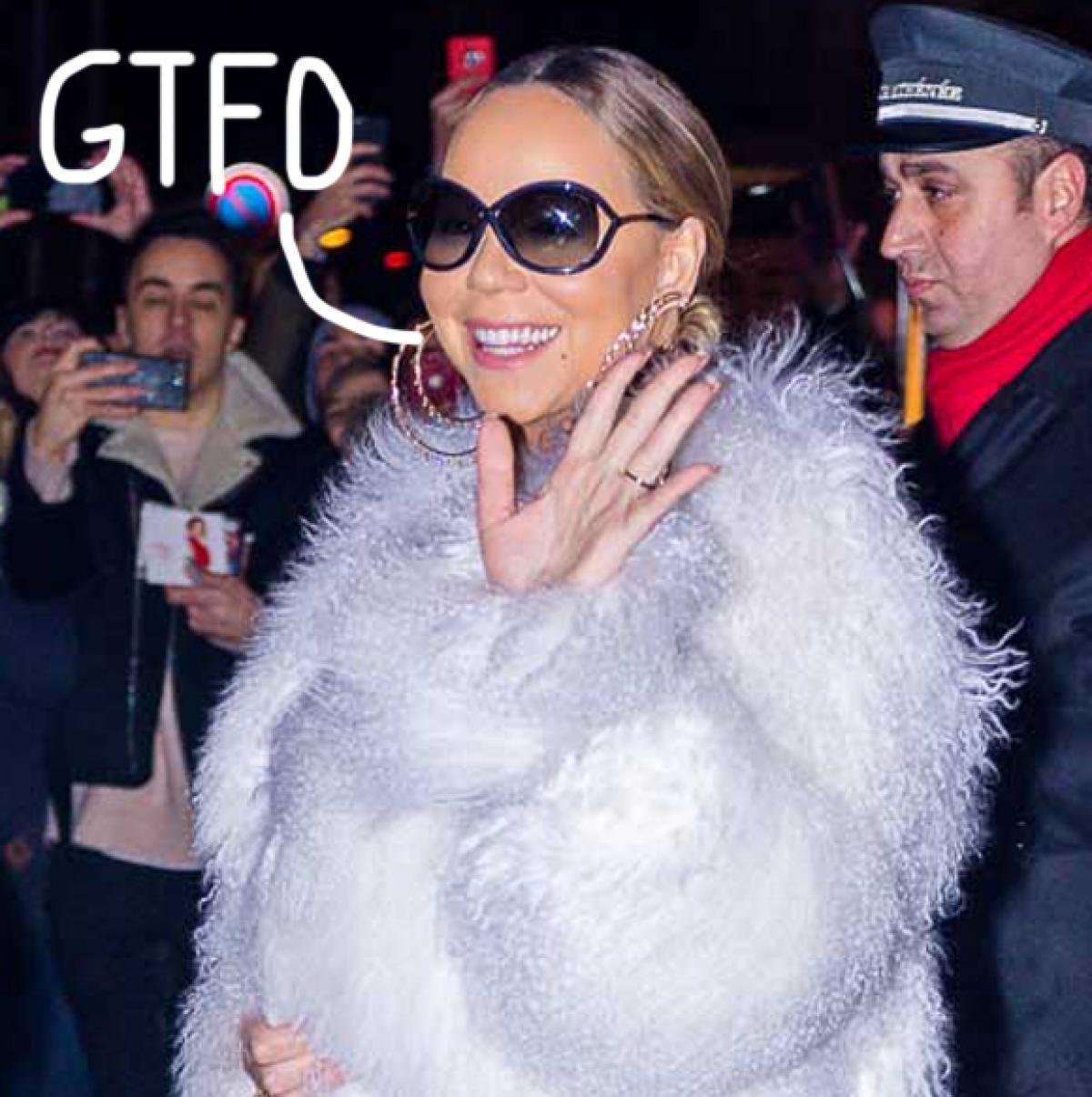 Mariah Carey is taking out the trash! 
The Caution songstress blasted her former executive assistant Lianna Azarian as "a grifter, a Peeping Tom(asina) and an extortionist" in new court docs from her lawsuit against the ex-employee, with her counsel accusing Azarian of "outright stealing" from the artist.
As we reported, Mimi's taking legal action against Azarian, who started working for the singer in 2015 until November 2017, for allegedly filming the superstar's "personal activities" — ones we later heard from an insider were of manic episodes — and attempting to extort money from her.
In the document obtained by E! News, Carey's legal team claimed that Azarian said she "would sell the video for a profit and buy herself a home" if Carey fired her. Showing these supposed "embarrassing" tapes would violate the nondisclosure agreement Azarian signed when she started working for the 48-year-old singer.
Related: Police Raided R. Kelly's Studio
After filing the complaint in court, Carey's council justified the lawsuit and continued to criticize Azarian in a blistering statement to E!, telling the outlet:
"This new year welcomes Mariah's continued efforts to clean the trash from her life. According to a Complaint filed today in California, an executive assistant employed in 2015 to help with business and personal matters, turned out to be a grifter and extortionist. Because her threats and bad acts are too great to be ignored, Mariah has been compelled to file a lawsuit against her. Given that the evidence against this former assistant is vast and deplorable, we anticipate a victorious resolution. Mariah continues her streak of success this year with an upcoming North American tour and return to Vegas."
LOLz, they're basically celebrating a victory already!
Video: 'SMILF' Creator & Rosie O'Donnell Address The Show's Misconduct Allegations!
The docs state that Azarian was initially paid a salary of $250,000, but Carey graciously increased it to $327,000 "when Azarian asserted that she required additional compensation because of the required hours."
The preliminary statement adds that this healthy salary came on top of perks like "luxurious international travel, fine dining, appearances on Mariah's television program, and the excitement of working for and being in daily intimate contact with an internationally renowned artist and personality."
Carey's lawsuit also alleges that the ex-assistant "regularly made purchases for her personal benefit on credit cards provided to her by Mariah." When she was fired in 2017, Azarian allegedly hired a lawyer who "demanded millions of dollars and refused to return the evidence."
In their complaint, Carey's team insisted they no choice but to seek legal action because "Azarian refuses to return all versions of the criminal videos."
Azarian, for her part, has since filed a lawsuit against Carey's former manager Stella Bulochnikov, alleging racism and physical abuse.
Will this legal war bring justice for Mimi? Only time will tell.
[Image via WENN.]
Jan 17, 2019 7:46am PST