North West & Penelope Disick Charm The Crowd At Kanye West's Sunday Service! WATCH!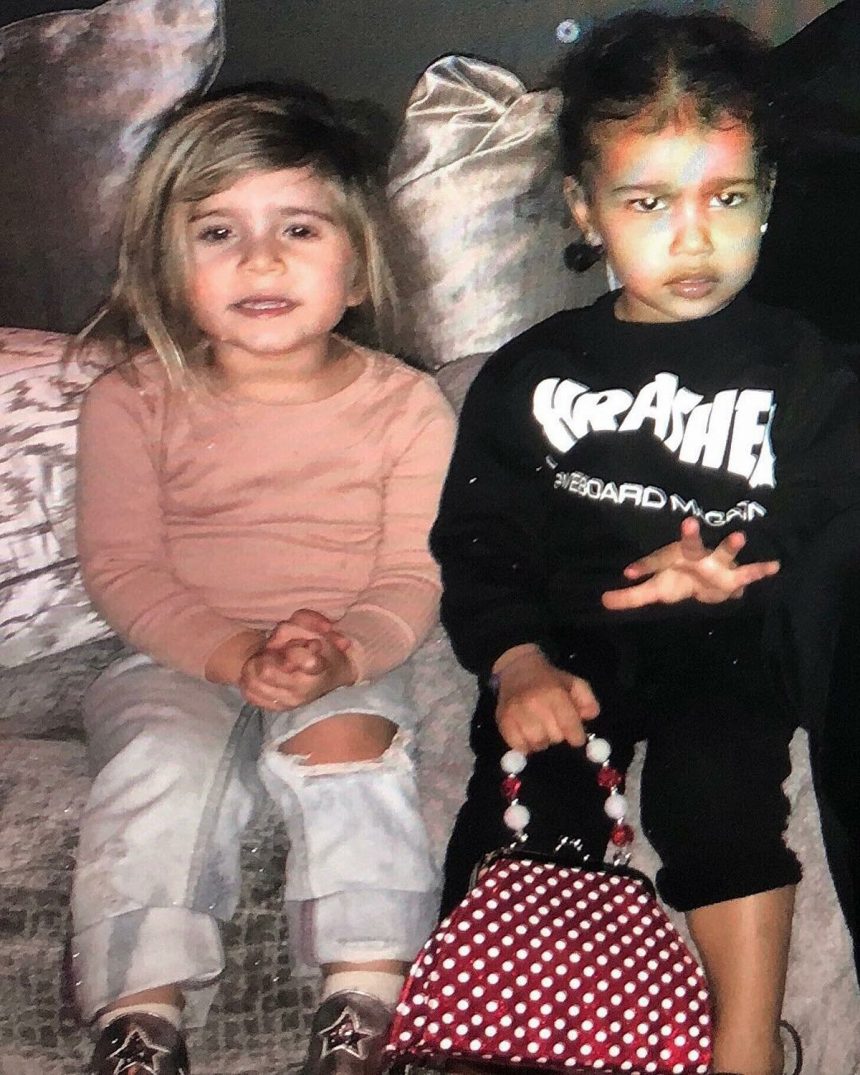 North West and Penelope Disick are the rising stars of the Kardashian-Jenner family!
At Kanye West's infamous Sunday Service, Kim Kardashian West's five-year-old daughter and Kourtney Kardashian's six-year-old girl completely stole the show!
Related: Kanye West Is 'Happy' In LA & No Longer Wants To Move To Chicago!
During a performance of her dad's song Lift Yourself, North took the mic and sang the track's "Poopy-di scoop" lyrics.
When she handed things off to Penelope, the little one was initially hesitant, but after an encouraging kiss from North, Scott Disick's daughter delivered a few lines!
WATCH the adorable clip (below):
As we reported, in an interview with Elle magazine, Kim raved about her husband's mysterious religious ceremony — which is usually located on the outskirts of Los Angeles, and always features an enormous gospel choir and a live band.
She explained:
"It's honestly more like a healing experience for my husband. It's just music; there's no sermon… It's definitely something he believes in—Jesus—and there's a Christian vibe. But there's no preaching. It's just a very spiritual Christian experience."
Despite the "Christian vibe," the weekly event is inclusive to individuals of all faiths.
"[Kourtney's] best friends come all the time and they're Muslim. All my Jewish friends came on Sunday; they loved it. Everyone that comes understands it's just a really healing experience with an amazing choir, and amazing messages about love to start off your week."
As we wrote, attendees are treated to a brunch before the service — which has taken place in several locations around Los Angeles, including Kimye's Calabasas home.
In order to keep the event top secret, guests are reportedly required to sign a non-disclosure agreement before they attend — but that doesn't stop the KarJenner sisters from sharing clips from the service on their respective Instagram pages.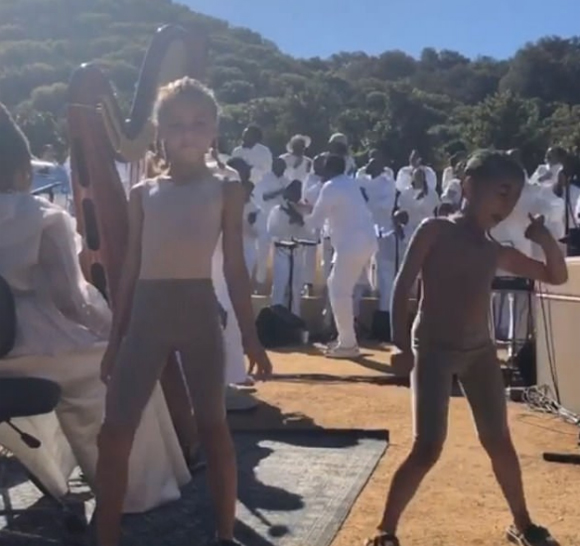 In fact, Kim has regularly posted videos showing Kanye's choir singing gospel versions of his songs like Jesus Walks, and Father Stretch My Hands, Pt. 1.
The Church of Yeezy has reportedly also attracted A-listers including Katy Perry, Orlando Bloom, Tyler, the Creator, Courtney Love, and David Letterman. Of course, KarJenners — including Khloé Kardashian and Kendall Jenner — are all regular members.
The public will soon get a chance to experience Kanye's spiritual extravaganza, as the 41-year-old rapper will throw an Easter Morning Sunday Service during the second week of Coachella in Indio, California.
All praise Ye!
[Image via Kim Kardashian/Instagram.]
Apr 15, 2019 3:00pm PDT