Whoa! We never expected the realest thing on a reality TV show to be the HOSTS!
But on the sixth episode of The Ultimatum: Marry or Move On Season 2, host Vanessa Lachey let the veneer of TV perfection drop completely and broke down talking about her relationship with Nick!
Related: Nick Threw A SUPER Shady Diss At Ex Jessica Simpson During Love Is Blind Reunion!
Speaking at a dinner with all the couples, the NCIS: Hawai'i star got triggered by a cast member's unwillingness to be vulnerable and just started crying while unloading about the difficulties with her husband! She said while trying and failing to hold back tears:
"Nick and I have been together for 16 years and we know each other — married for 11 — but it's so funny that for some reason we don't learn more about each other until we're in, like, a therapy session. And the reason why I'm choking up is because I've had to get through so much s**t to be the best woman for him."
Whoa!
That is getting WAY personal with these strangers! They're on a show, she's reliving some trauma of marriage issues coming out in couples therapy!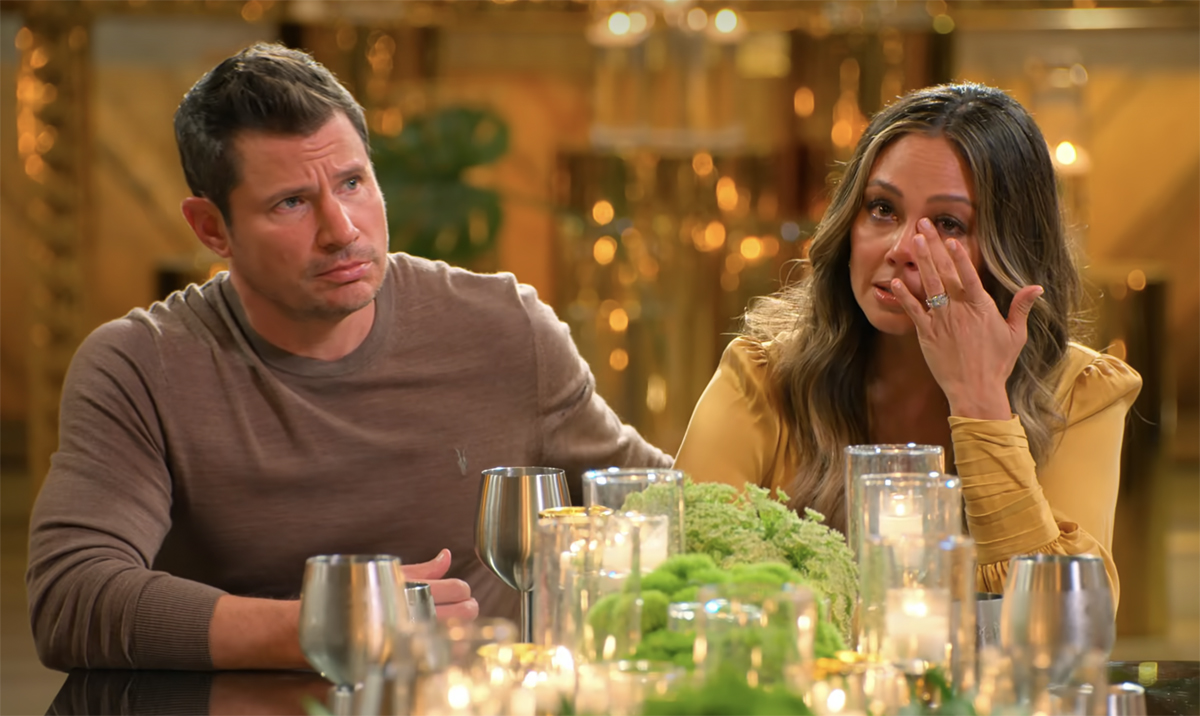 But, as she continued, opening up to one another worked:
"Every single issue we had, every issue I brought up — sorry… — to find that person, that I can trust and that can carry me through, is what made us unstoppable."
Obviously Vanessa wasn't the only one to open up. The mom of three had to endure Nick's famous ex Jessica Simpson writing a tell-all about their relationship — and hers! We wonder if that's part of what she's talking about going through to be with him…
Ultimately, she explained, it wasn't just fulfilling to tell Nick everything, it was crucial to being real partners for life:
"When you find that person, you GOTTA talk to her. It's so freeing to tell everything to them, and them still be there to pick you up. It's really beautiful. And if they don't, which I've had other guys who have done that — then they're not the guy I married."
Her words REALLY seemed to strike a chord with the cast, too. You could see multiple women who were also tearing up — like they knew exactly what she was talking about or WANTED TO know exactly what she was talking about. It's a surprisingly real moment for reality TV, and we highly recommend watching!
[Image via Netflix.]
Related Posts
CLICK HERE TO COMMENT
Aug 29, 2023 15:35pm PDT