[Warning: Potentially Triggering Content]
It's not just Sarah Brady speaking out anymore…
Late last week, Jonah Hill came under fire when his ex-girlfriend suddenly decided to put him on blast for alleged manipulation and emotional abuse in their relationship. Now that his baby momma, Olivia Millar, is no longer pregnant, the pro surfer thought it was time to fill the world in on what went down during her ill-fated romance with the Wolf of Wall Street star.
For the last few days, she's been leaking texts shared between the two to support her accusations, including the latest allegations that Jonah was still sexting her while getting into his new relationship. The whole thing has been so icky… But now another young woman is standing up for Sarah and making her own claim against the Superbad star! And it's worse…
Related: Jonah Hill Is Exactly Like Keke Palmer's Boyfriend?!
Over the weekend, Zoey 101 alum Alexa Nikolas took to Twitter to reveal she, too, has been left reeling after a disturbing interaction with the actor. According to the former child star, she met Jonah at a party hosted by Justin Long. At the time, she was just 16 — this would have been right around the time the last season of her Nickelodeon hit. Ick! But that supposedly didn't stop the 21 Jump Street lead from targeting her! She said:
"After reading Sarah Brady's admirable post about #JonahHill I just gotta say when I was 16 I got invited to a house party at #justinlongs house where he was living with some lame predator actor from CSI Miami. I'll look up the name later and find him."
She later identified the actor as Jonathan Togo, whom she claimed "was sleeping *aka assaulting a minor* a friend of mine that was also 16 or 17." Jeez. That seems like a whole other can of worms…
Back to the Jonah Hill topic, Alexa went on to say the 40-Year-Old Virgin alum arrived to the party "at some point" and she and her friends "were all pretty wasted because the predators were feeding us minors a bunch of alcohol." The You People lead — who would have been around 24 at the time — then offered her a cigarette when she was asking around for one — only if she'd venture outside alone with him to get it. She detailed:
"#jonahhill seemed to have his eyes on me because at one point I wanted a cig and he said he had one in his car 'right outside'. Didn't seem like too much of an effort so I trusted him. I went outside and he grabbed the cigs from his front seat."
She noted elsewhere in the thread:
"Just to note #JonahHill said if I wanted the cig I had to come with him outside to get it. He didn't wanna go 'all alone'. They were all aware I was 16."
Once outside with the Superbad star, things got dark quickly:
"#JonahHill didn't hand me the cig which I thought was weird and then as we walked back to the door I asked him for it and he said nothing but slammed me to the door and shoved his tongue down my throat. I was so appalled I pushed him off of me and ran inside."
WTF.
Such predatory behavior. This girl was 16. She was famously on a teen sitcom. You can see just how young she looked in old episodes (above, inset).
Related: Colleen Ballinger Cancels Comedy Tour Amid 'Grooming' Allegations!
Addressing this, The Walking Dead alum went on:
"This type of predatory behavior was hyper normalized when I was a kid. I'm proud to see women standing up to abusive men now. Bad ASS!"
She added later:
"I've been traumatized by men in hollywood. It's truly sad the traumatic events I have lodged in my body and mind. Things have to change."
Before signing off, she threw another jab at Justin for facilitating this party with minors, adding:
"Hey Justin Long I find it interesting you being in Barbarian as a predator. It must have been weird playing some of your friends. You knew your roommate was assaulting a minor under your own roof. You let it happen. Eek. I hope you regret it now."

"Also #justinlong why the f**k did you have children at your house late night? Ew"
Elsewhere in her Twitter spree, the actress also suggested she had beef with Seth MacFarlane and Family Guy, but she didn't get into it. Seems like that's a story for another day. Damn. We're so sorry she and so many others have had such awful encounters with men in this industry. She's absolutely right that things need to change — too bad she's not getting much cooperation from the men she just called out!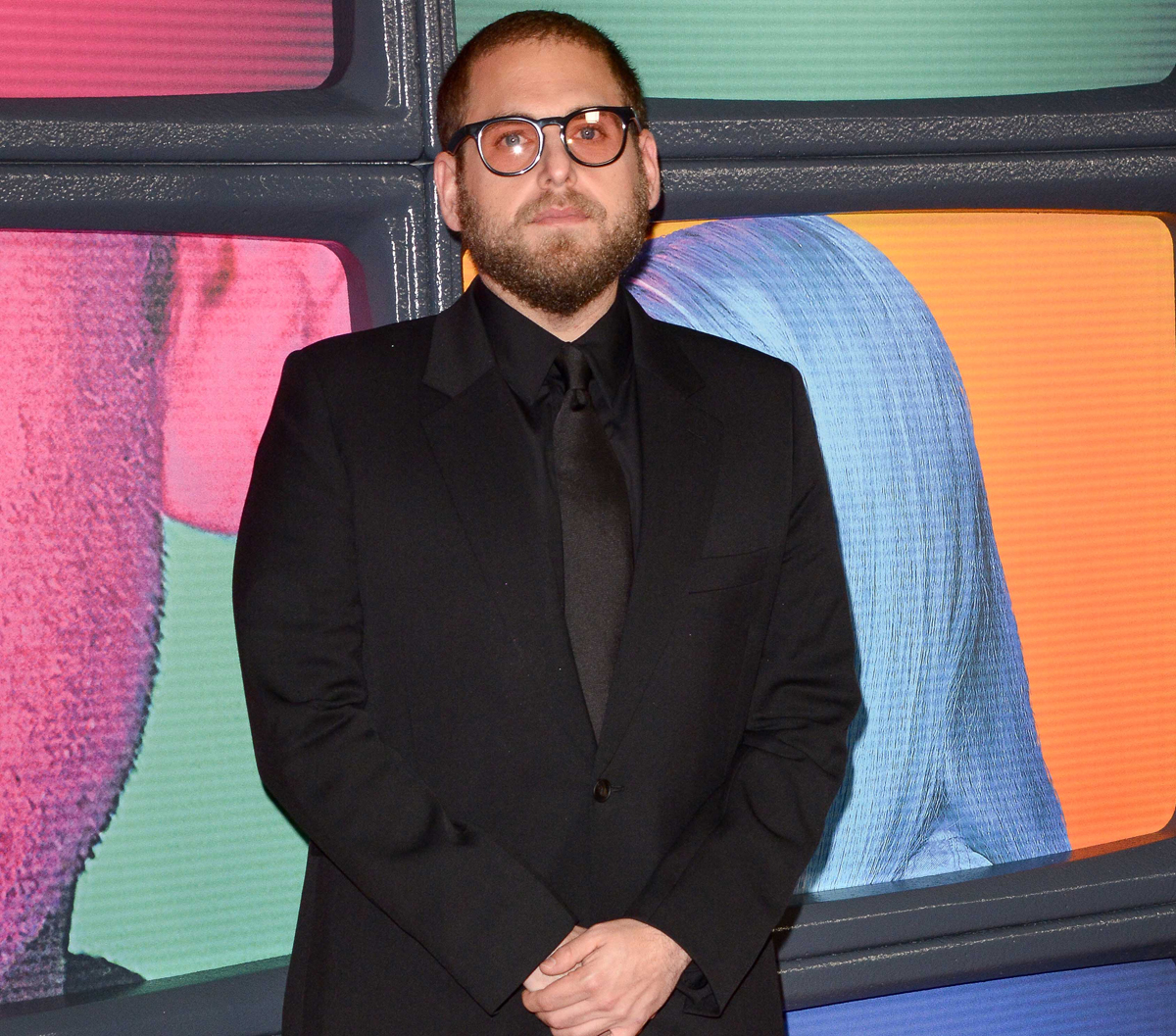 In a statement to Page Six on Tuesday, Jonah's attorney responded to Alexa's allegations, saying the story she is telling is "a complete fabrication." But Alexa isn't folding. She told the outlet she recalls all too well being terrified during the interaction:
"I was a child so I obviously felt scared and angry. Sadly, this wasn't the first time I've been assaulted or objectified as a child."
She also shared:
"I was intoxicated from their alcohol and so none of that helped my decision making afterwards. […] This was before Uber and Lyft by the way and I didn't even drive yet."
She also insisted the other actors at the party "knew" she and her friends were underage prior to them arriving at the house:
"I remember my friend talking to them on the phone and then saying that I wasn't able to tell anyone we were going there while we were driving because of our age and what the 'press would do with that if they knew because of who they all were.'"
Once they arrived, the other partygoers allegedly made "jokes" about their "youth" during the night. Ew. She explained:
"[They] even at one point [were] pretending to take a drink away and then giving it back while laughing. […] Zoey 101 was even mentioned … Nothing was hidden on our end that's for sure. … Our age just seemed to encourage secrecy and jokes amongst one another."
As for the claims against Justin Long, his reps told the outlet:
"This is the first time Justin has been made aware of this situation that allegedly happened nearly two decades ago. While Justin is sympathetic to any and all victims of any abuse, the simple fact remains he has no knowledge of what may or may not have happened concerning Ms. Nikolas."
Alexa went on to tell Page Six she didn't press charges over the alleged assault because it occurred in late 2008 or 2009 and her mom didn't know she'd been at the party. She shared:
"I don't think the culture has changed much, honestly. Which is why I created Eat Predators. It's time for accountability. Power to survivors."
She's right about that. These ongoing allegations are not looking good for Jonah. So far, he's yet to personally address the claims. Thoughts?! Let us know (below).
If you or someone you know has experienced sexual violence and would like to learn more about resources, consider checking out https://www.rainn.org/resources. 
[Image via Derrick Salters/WENN & Christy Carlson Romano/NickRewind/YouTube]
Related Posts
CLICK HERE TO COMMENT
Jul 11, 2023 15:10pm PDT