Celeb couples keep getting busy makin' babies, and we love to see it!
Just like we've been chronicling for years now, 2022 is already marking another calendar turn in which some of the world's sexiest stars opted to go all-in on parental duty!
Related: Take A Look Back At ALL The Celeb Babies Born In 2021!
These kids are seriously cute AF, and all the stars' birth announcements are SO heartwarming! Below, ch-ch-check out all the sweetest and cutest celeb kiddos born in 2022:
Martha MacIsaac and Kyle McCullough
Superbad star Martha MacIsaac welcomed her daughter Maude Irene McCullough on December 19 with her partner Kyle McCullough. She excitedly shared on IG:
Santa came early this year! Welcome to the world Maude Irene McCullough. Big brother Isaac is over the moon with his new doll.
Andrea Brooks and Riley Graydon
Andrea Brooks and Riley Graydon announced the birth of their second child on December 17! The When Calls the Heart star shared a sweet snapshot of her craddling her newborn son with a simple heart emoji. The baby boy joins bib sis Viola, 3.
Flea and Melody Ehsan
Red Hot Chili Peppers bassist Flea welcomed his first child on December 12 with his wife Melody Ehsan. While the couple has not released a photo, the musician did tell E! News:
"I haven't been doing a lot of sleeping. But I've been doing a lot of floating on a cloud of love."
Billie Lourd and Austen Rydell
Billie Lourd and Austen Rydell welcomed their second child, a baby girl named Jackson Joanne Lourd Rydell, on December 12! To share the special news with friends and fans, the actress posted a close up shot of her hands on Instagram. She joins the couple's 2-year-old daughter Kingston Fisher Lourd Rydell to make them a family of four.
Diddy and Dana Tran
Sean "Diddy" Combs rounded out the year with a very surprising birth announcement! On December 10, the rapper took to Twitter to reveal he'd secretly welcomed a baby girl — whom he named after himself! Revealing the arrival of baby Love Sean Combs, the star wrote:
"I'm so blessed to welcome my baby girl Love Sean Combs to the world. Mama Combs, Quincy, Justin, Christian, Chance, D'Lila, Jessie and myself all love you so much! God is the Greatest!"
I'm so blessed to welcome my baby girl Love Sean Combs to the world. Mama Combs, Quincy, Justin, Christian, Chance, D'Lila, Jessie and myself all love you so much! God is the Greatest!

— LOVE (@Diddy) December 10, 2022
TMZ later confirmed Love was welcomed to the world on October 15 and was born in Newport, California. According to her birth certificate, the baby's momma is 28-year-old Dana Tran. She works in cyber security and is seemingly a Southern California native.
Tia Booth and Taylor Mock
Bachelor in Paradise star Tia Booth and her fiancé Taylor Mock welcomed their baby boy Tatum Booth Mock on December 6. To share the happy news, they uploaded a video graphic on Instagram revealing all the important deets of the delivery — such as the date, time, and his name. It was paired with an audio clip of the new parents meeting the new borns for the first time. Truly a must listen!
Anthony Rapp and Ken Ithiphol
Star Trek: Discovery star Anthony Rapp became a parent on December 2 alongside his fiancé Ken Ithiphol when they welcomed their son via surrogate. The new dads smiled proudly in the sweetest photograph while announce Rai Larson's arrival.
Kata Mara and Jamie Bell
Stop, this is adorable! Kate Mara and Jamie Bell kept their birth announcement very simple by sharing the arrival of their second child together, a son, in November by only posting a photo of his feet! Kate teased:
"Had a baby a week ago. Here are his feet."
The announcement mirrored the one the actress did for her first daughter, 3, whose name has not been revealed publicly.
Patrick Mahomes and Brittany Mahomes
Kansas City Chiefs quarterback Patrick Mahomes and his wife Brittany Mahomes welcomed their baby boy Patrick 'Bronze' Lavon Mahomes III on November 28.
Heidi Montag and Spencer Pratt
On December 14, Heidi Montag and Spencer Pratt welcomed their baby boy Ryker Pratt on November 17. He joins brother Gunner, 5. At the time of birth, Heidi posted a photo on Snapshat, but kept the tiny tot's face covered by an emoji. The secrecy was long gone for a glamorous family photo spread in Us Weekly on December 14 (above)!
Luke Cook and Kara Cook
Chilling Adventures of Sabrina star Luke Cook and his wife Kara Cook met their son Ozzie Alexande during an at-home birth on November 15. His arrival came " "after a long, deeply groaned labor by my strong, resilient wife," according to the actor. The couple also share Chaplin Benjamin, 2.
Big Sean and Jhené Aiko
Jhené Aiko and Big Sean welcomed their first child together on November 8. Introducing Noah Hasani, the momma revealed:
"11/08/22. Noah Hasani. after 24 hours of labor, a total lunar eclipse, and while it was pouring rain… he came my baby Yoda, my Sani.
In another post, he gushed:
"Happy, Healthy and everything we could ever ask for and more. Any and everything for you Son."
Aiko is also mom to a teenage daughter named Namiko, whom she co-parents with singer O'Ryan.
Jesse Tyler Ferguson and Justin Mikita
On November 15, Jesse Tyler Ferguson and Justin Mikita welcomed their second baby, Sullivan Louis Ferguson-Mikita, via surrogate! In a joint statement, the Modern Family alum wrote:
"Sad to be away from my @takemeoutbway fam tonight but we ran off to welcome our newest little one, Sullivan Louis Ferguson-Mikita."
The pair became parents in July 2020 when they welcomed their first child, Beckett.
Nick Cannon and Abby De La Rosa
Nick Cannon welcomed his eleventh child on November 11. After welcoming twins Zion and Zillion with Abby De La Rosa more than a year ago, they celebrated the birth of their daughter, Beautiful Zeppelin Cannon.
Ali Stroker and David Perlow
Broadway star and Glee alum Ali Stroker and her husband David Perlow announced the birth of their baby boy Jesse Kenneth Perlow one month after he was born in early November with a series of ADORBZ photos.
Rebel Wilson
Rebel Wilson became a first time momma on November 7th when she introduced her newborn daughter Royce via surrogate! She wrote:
"Beyond proud to announce the birth of my first child, Royce Lillian, born this past week via surrogate. I can't even describe the love I have for her, she's a beautiful miracle! I am forever grateful to everyone who has been involved, (you know who you are), this has been years in the making…but particularly wanted to thank my gorgeous surrogate who carried her and birthed her with such grace and care. Thank you for helping me start my own family, it's an amazing gift. The BEST gift!! I am ready to give little Roycie all the love imaginable. I am learning quickly…much respect to all the Mums out there! Proud to be in your club."
The actress had been very vocal about wanting to become a parent and freezing her eggs in the past, so this is such great news for her!
Chanel West Coast and Dom Fenison
In November, MTV personality Chanel West Coast announced that she'd given birth to a daughter with partner Dom Fenison. "After many many hours in labor I ended up giving birth to my baby girl via C-section," she wrote on her IG Stories. "A few complications and she didn't wanna just pop out on her own." Thankfully, the birth was safe and sound! "I've never felt a love like this before," Chanel later added. "She's the best thing to ever happen to me."
Tom Hiddleston and Zawe Ashton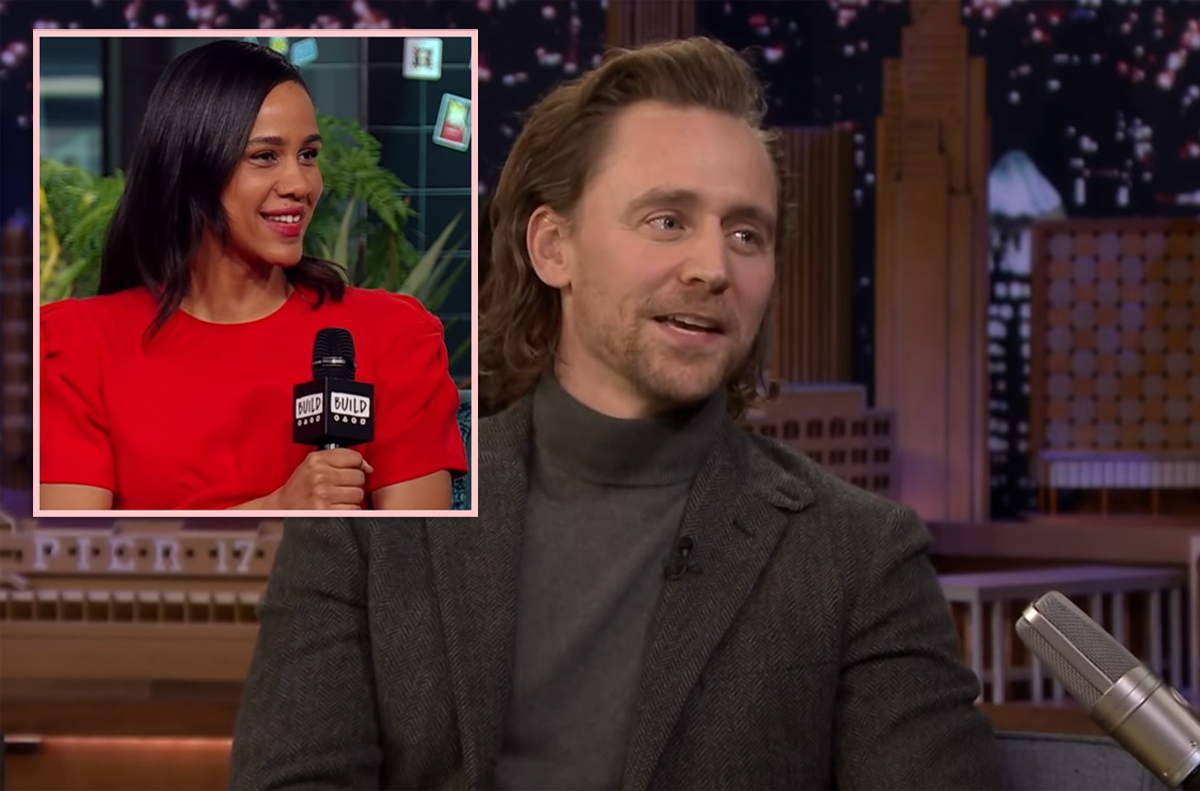 Tom Hiddleston and his fiancé Zawe Ashton secretly welcomed their first child in late October. A source told Us Weekly:
"Tom and Zawe are loving being new parents and are filled with joy.They have been having the struggles of new parents and aren't sleeping much but are thrilled."
Scotty McCreery and Gabi Dugal
American Idol alum Scotty McCreery and his wife Gabi Dugal welcomed their baby boy, Merrick, on October 24. "Never known a love like this." he wrote.
Christina Perri and Paul Costabile
After suffering two pregnancy losses in 2020, Christina Perri gave birth to her "double rainbow baby" on October 22. She made her Instagram debut a day later (above).
Chris Sullivan and Rachel Sullivan
This Is Us star Chris Sullivan and Rachel Sullivan's second child, a baby girl named Aoife Bea, was born three weeks early. They announced her arrival on October 23. The actor shared:
"She came 3 weeks early, fully grown, healthy and VERY strong. A super fast and smooth delivery (much to her mother's relief). […] She has immediately captured our hearts and doubled the love."
Josh Peck and Paige O'Brien
In early October, Josh Peck and his wife, Paige O'Brien, welcomed their second son to the family! Josh debuted the little boy on IG on October 14, and revealed his name as well: Shai Miller Peck. He joins nearly-4-year-old Max, who was born back in December 2018. So amazing!
Odette Annable and David Annable
Actress Odette Annable welcomed a sweet baby girl named Andersen on October 13 in what she described as a "fast and furious" birth. Previously, she and her husband David Annable suffered multiple miscarriages while trying to conceive baby number two. They also share daughter Charlie, 7.
John David Duggar and Abbie Burnett
19 Kids and Counting alum John David Duggar and Abbie Burnett had a lot to celebrate on October 1 when they welcomed their second child, son Charlie. They shared on IG:
"We are now a family of 4! We welcomed little Charlie into the world last month and have been soaking up newborn snuggles ever since!"
Soulja Boy and Jackilyn Martinez
Soulja Boy and Jackilyn Martinez welcomed a baby boy to the world late in September! The rapper initially showed off a mirror selfie with the infant boy via IG. Then, in her own post following the milestone birth, Martinez wrote that she "couldn't get any better gift than having my baby boy here to celebrate." So lovely!
Nick Cannon and Brittany Bell
Prolific parent Nick Cannon welcomed his tenth (!) child in late September — and his third with baby momma Brittany Bell. A week after the birth, the TV host revealed the baby boy's name to be Rise Messiah. He also opened up about Bell having "the most difficult labor and delivery" he had seen. Wishing mom and baby the best now, tho!!
Hilaria Baldwin and Alec Baldwin
Hilaria Baldwin and Alec Baldwin are keeping it busy! The couple welcomed their seventh (!) child together in late September. And on September 24 — two days after the baby girl's arrival — they announced her birth via IG! Adorable little Ilaria  joins Carmen, Rafael, Leonardo, Romeo, Eduardo and Lucia. Of course, the A-list film star also shares adult daughter Ireland with ex-wife Kim Basinger. A big brood!
Khloé Kardashian and Tristan Thompson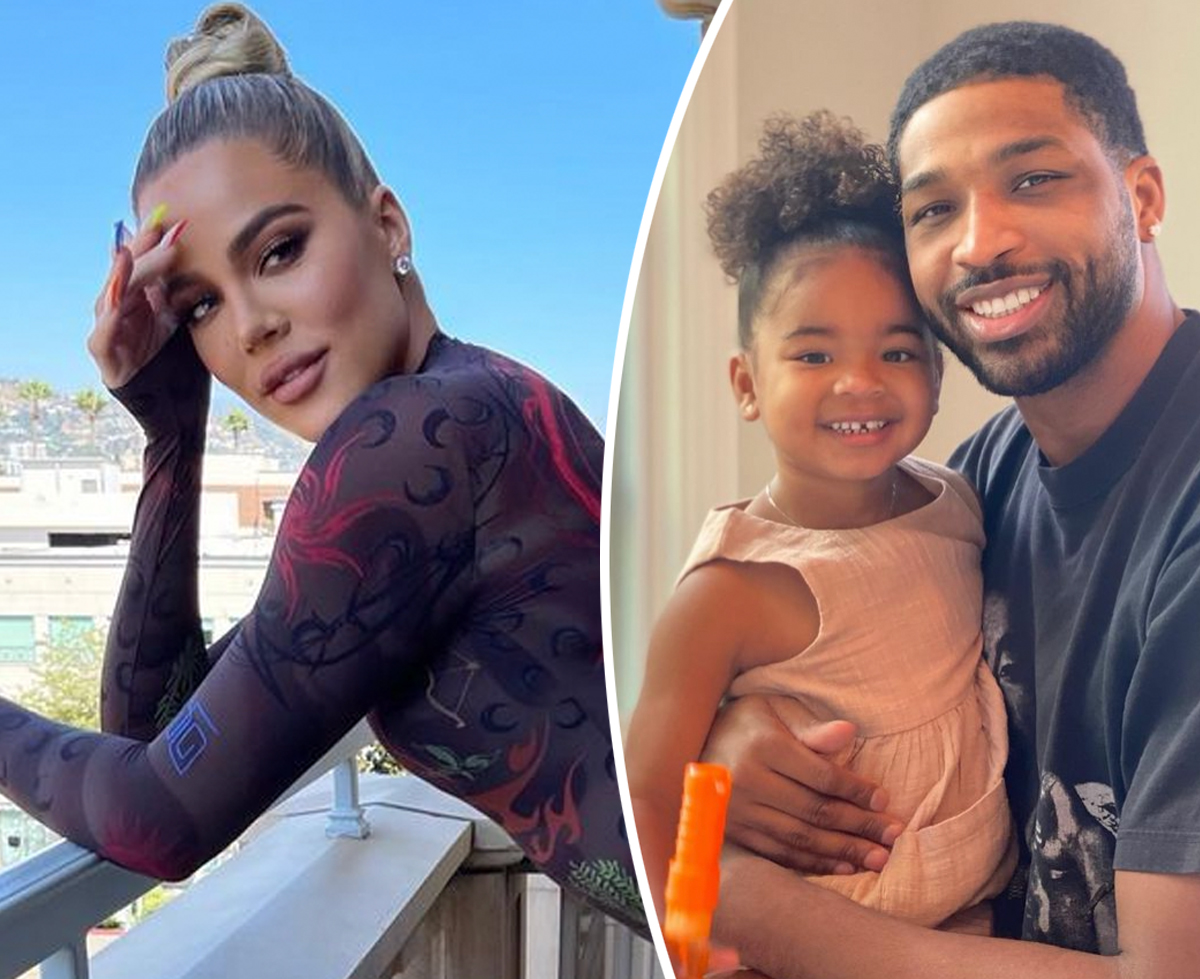 Khloé Kardashian and ex-partner Tristan Thompson shocked the world when it was revealed in the summer of 2022 that they were expecting a baby together via surrogate. While the Revenge Body host and her man have had no shortage of controversy, daughter True Thompson and the rest of the family is happy as can be! The baby boy was born to the surrogate on August 5, Khloé's rep confirmed.
Nick Cannon and Bre Tiesi
TV host and on-air personality Nick Cannon welcomed his eighth child in late July. The star and model Bre Tiesi enjoyed an all-natural home birth — Bre's first — and Legendary Love Cannon entered the world to join his family! Truly a growing and ever-loving fam-bam!!
Jack Osbourne and Aree Gearheart
Jack Osbourne and his fiancée Aree Gearheart welcomed their daughter Maple into the world in early July. Aree announced the birth later in the month on IG, saying the couple had a "new level of love unlocked" while sharing a pic of the duo's adorable infant daughter. Awww!
Joe Jonas and Sophie Turner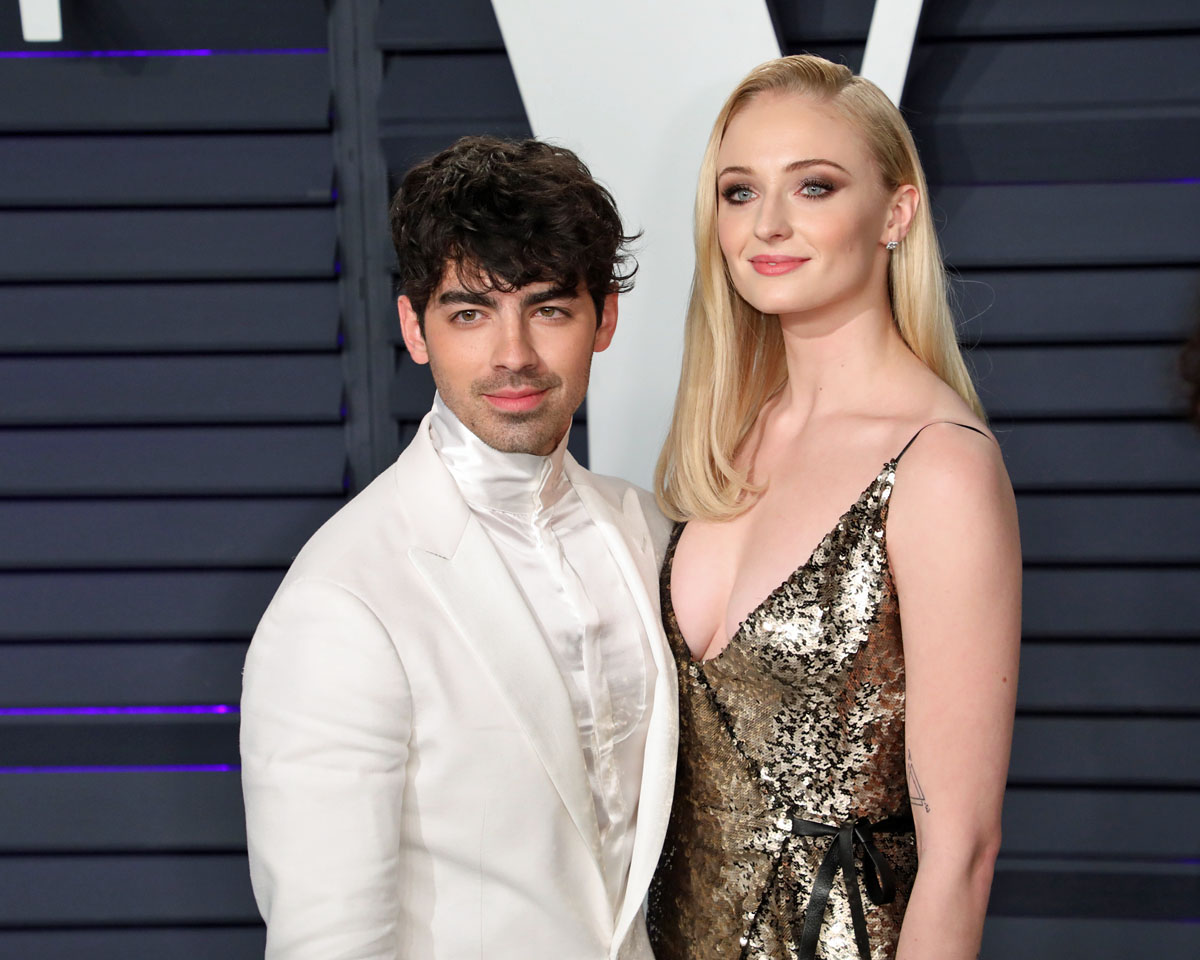 Joe Jonas and Sophie Turner quietly welcomed a daughter in early July! The A-list couple already has daughter Willa, who was born back in July of 2020. The arrival of their second baby girl, which came with well-deserved privacy for the fam, now makes them a fearsome foursome!
Nicky Hilton and James Rothschild
On July 5, Nicky Hilton and her husband announced that their daughters Lily-Grace and Teddy had become big sisters! Celebrating that she and husband James Rothschild were now helming a "party of 5" in the family, the fashion designer gushed about the family's first son. Awww!
Quentin Tarantino and Daniella Pick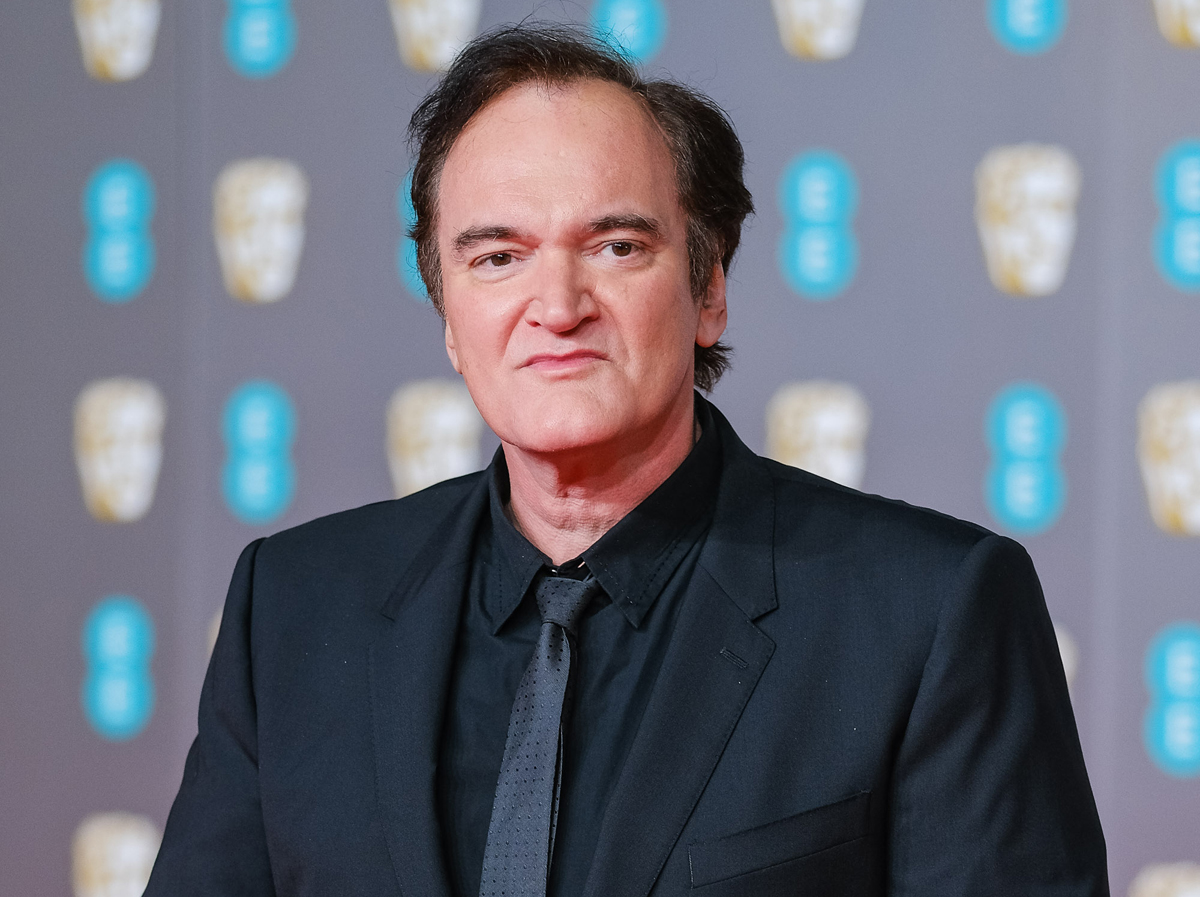 Filmmaker and director Quentin Tarantino and his wife of four years, Daniella Pick, welcomed their second baby on July 2. The couple already has 2-year-old son Leo — and now they've added to the fam! So heartwarming!
Nicole and Luke Combs
Country crooner Luke Combs became a dad on Father's Day, welcoming son Tex along with wife Nicole Combs on June 19. With momma and baby both happy and healthy, as Luke announced on Instagram a few days later, the whole family was quickly "over the moon in love." So sweet!
Post Malone
No wonder Post Malone is all smiles these days. On June 13, speaking on The Howard Stern Show, the recording artist revealed that he had secretly welcomed a daughter this year AND gotten engaged to his longtime partner. Amazing!!
Shay Mitchell and Matte Babel
Pretty Little Liars star Shay Mitchell gave birth to her second daughter in late May 2022. By early June, she publicly welcomed Rome — named after her grandmother Romaine — with a touching IG post detailing their early time together. So happy for the proud momma and longtime partner Matte Babel!
Jenna Ushkowitz and David Stanley
Jenna Ushkowitz needed only a few words to welcome the birth of her baby girl with husband David Stanley, announcing that their "hearts have burst wide open" following the June report of her daughter's birth. So sweet!
Chris Pratt and Katherine Scwarzenegger
Movie star Chris Pratt and his wife, Katherine Schwarzwenegger, welcomed their second child together in May. Eloise Christina joins big sister Lyla Maria, officially making this a family of four! The Guardians of the Galaxy actor first became a father in 2012, when he and then-wife Anna Faris welcomed their own precious bundle of sunshine, Jack.
Andy Cohen
Bravo exec Andy Cohen welcomed daughter Lucy Eve Cohen in late April, calling his surrogate a "rock star" as he was all smiles announcing the birth! Lucy joins Andy's son Benjamin, who was born in 2019. A happy and growing family!
Aaron Paul and Lauren Parsekian
Aaron Paul and his wife, Lauren Parsekian, welcomed son Rydin Caspian Paul to the world in April. And in a heartwarming move, the "exhausted" dad later revealed to late night host Jimmy Fallon that the child's godfather was none other than Bryan Cranston. LOVE that!!
Darren Criss and Mia Swier
Darren Criss and his wife, Mia Swier, welcomed their first child together in mid-April. Likening the arrival to a musical event, Darren took to IG (above) to introduce the world to the musically-named Bluesy Belle Criss, "out now." Awww! Sounds great!
Jason Kennedy and Lauren Scruggs
In early April, TV host Jason Kennedy and his wife, Lauren Scruggs, became first-time parents on April 3 when Ryver Rhodes Kennedy graced the world with much fanfare! So happy for the couple, who has been looking forward to growing their family for a while!
Cooper Hefner and Scarlett Byrne
Hugh Hefner's son Cooper Hefner and his wife, Scarlett Byrne, welcomed twin girls into the world in late March. The duo already has 1-year-old daughter Betsy Rose, so they've got quite the full and hectic house coming home, but we're sure it'll be filled with love and light, too!
Rihanna and A$AP Rocky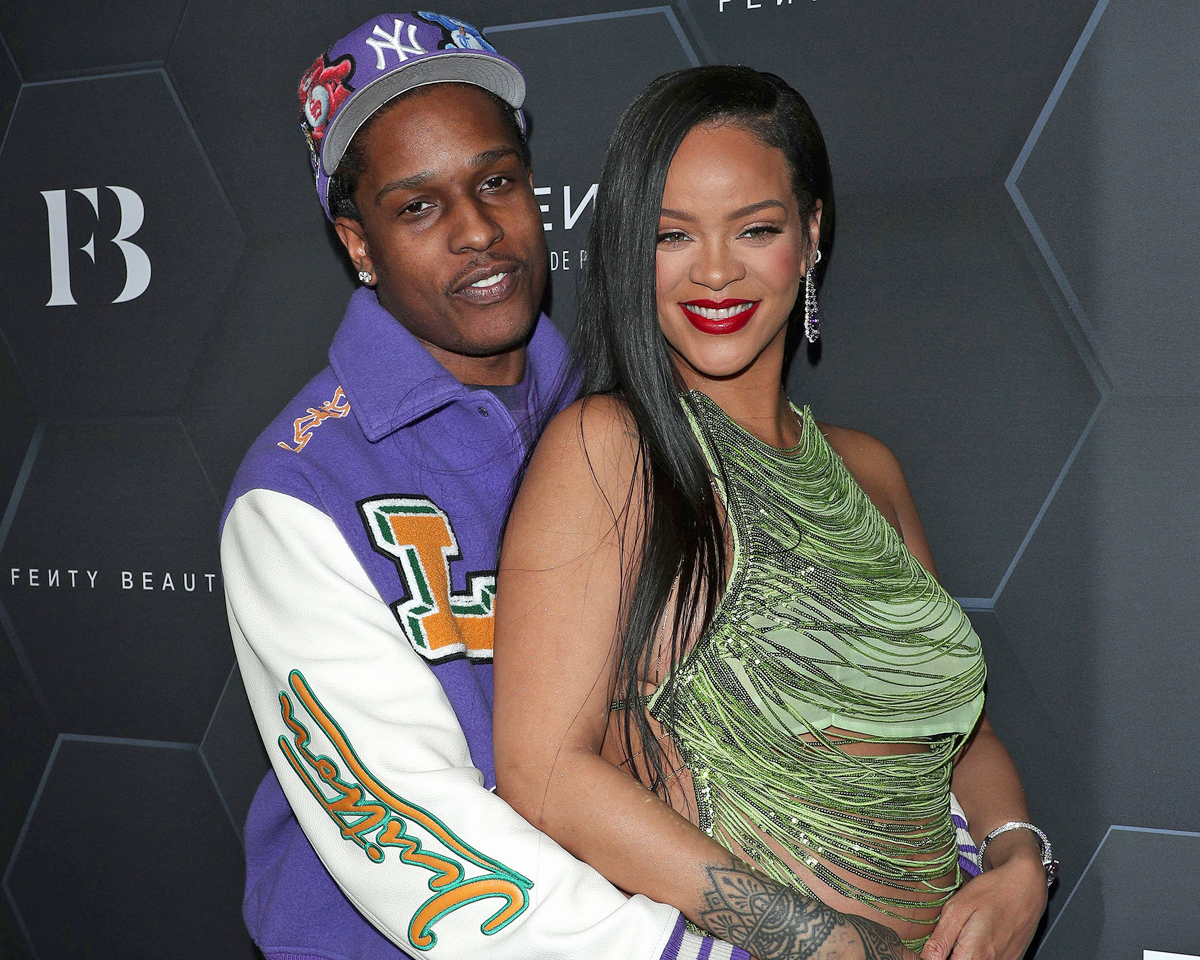 Superstar Rihanna welcomed a baby boy into the world alongside partner A$AP Rocky in mid-March, and while she's been quiet about it on social media, we are sure the proud parents are over the moon in private!
Ed Sheeran and Cherry Seaborn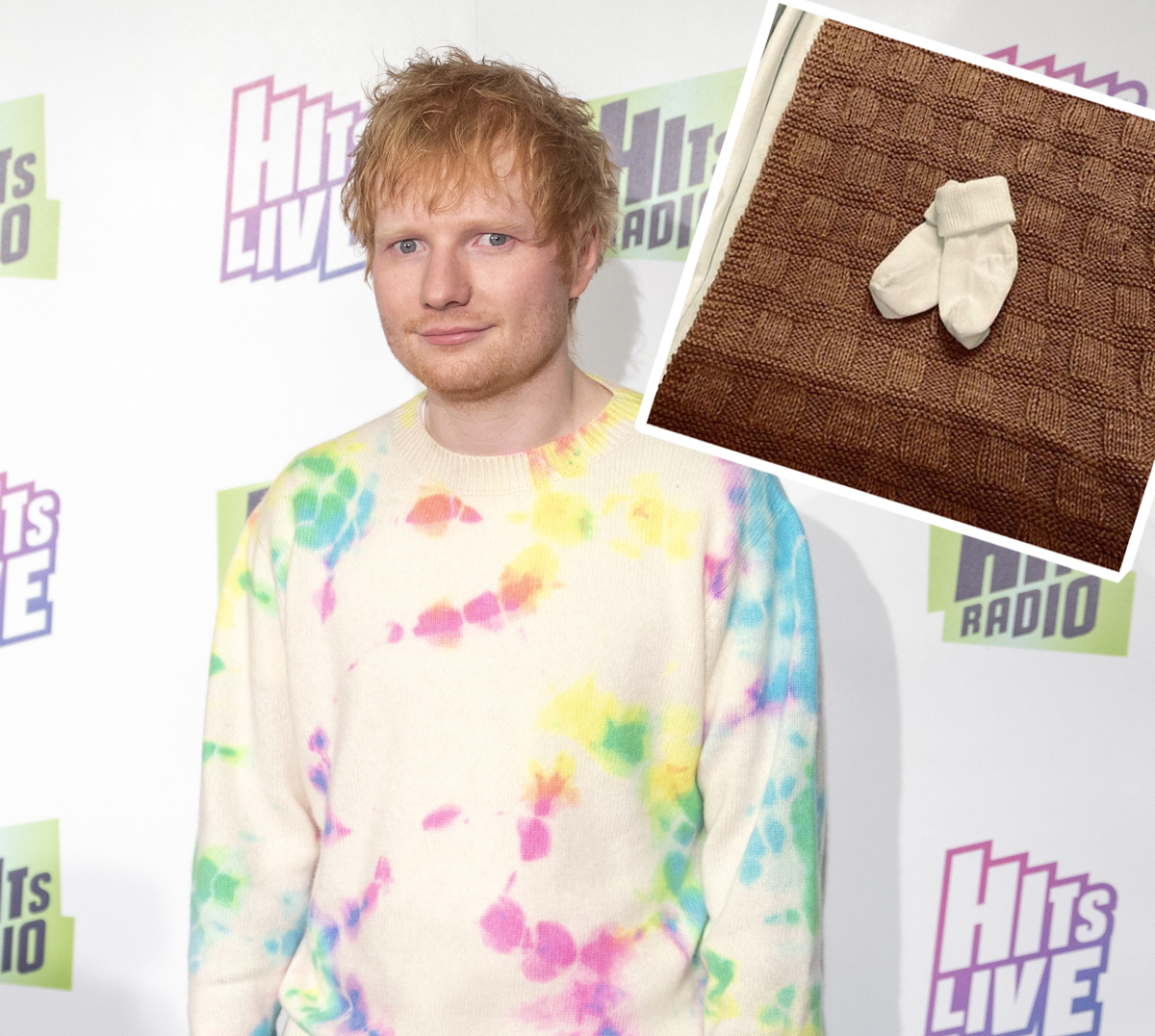 Speaking of secrecy, it wasn't just Rihanna's choice! World-famous performer Ed Sheeran and his partner Cherry Seaborn also revealed in March that they had welcomed a second daughter in privacy. Congrats!!
Jennifer Lawrence and Cooke Maroney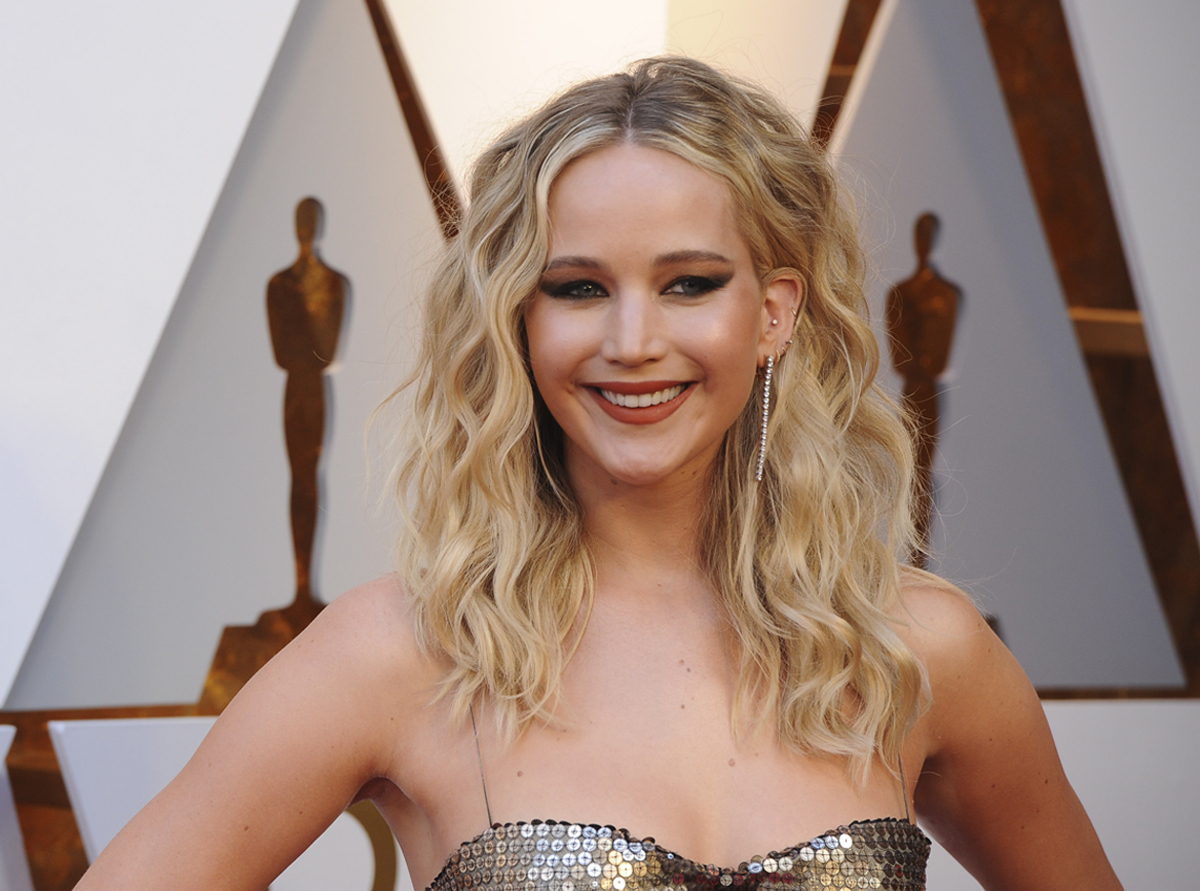 In late February, Jennifer Lawrence quietly gave birth in El Lay to her first child with husband Cooke Maroney. TMZ was the first to report the public record of the child's arrival, but the notoriously private new mom has yet to opt for a public announcement, gender reveal, or anything else. Quietly enjoying precious moments with the infant at home! Love it!
Anderson Cooper and Benjamin Maisani
In early February, journalist Anderson Cooper announced the birth of his second son, Sebastian Luke, over the air on CNN. The baby boy's last name is the same as Anderson's ex, Benjamin Maisani, though the couple split in 2018. Still, they continue to co-parent their first son, Wyatt — and now Sebastian, too!
Mark Cuevas and Aubrey Rainey
Love is Blind alum Mark Cuevas and his fiancée, Aubrey Rainey, welcomed their son Axton Anders Cuevas to the world in early February! The baby boy joins older brother Ace, who was born in April 2021. Awww!
Michelle Branch and Patrick Carney
Singer Michelle Branch and her partner, The Black Keys' Patrick Carney, welcomed a baby girl in early February. As you can see in her IG pic announcement of the amazing news (above), the little girl is named Willie Jacquet Carney, jointly after Patrick's grandmother and Michelle's mother. So precious!
Kylie Jenner and Travis Scott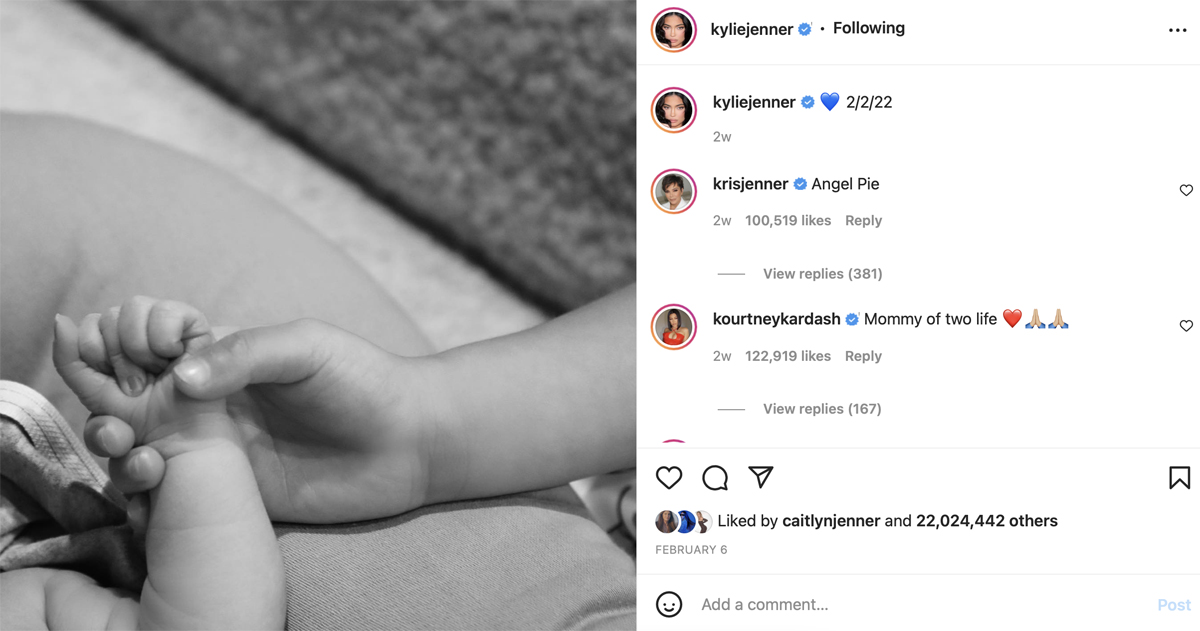 One of the most anticipated celeb births of the year happened early, when Kylie Jenner and her partner Travis Scott welcomed their son in the first few days of February. So great! Originally named Wolf, the pair decided that just wasn't his vibe. New name still to be determined!
Eve and Maximillion Cooper
The rapper Eve and her husband, Maximillion Cooper, welcomed their first child together on February 1 — a son wonderfully named Wilde Wolf Fife Alexander Somers Cooper.
Ashley Iaconetti and Jared Haibon
On the final day of January, Bachelor Nation alums Ashley Iaconetti and Jared Haibon welcomed their son, Dawson, into the world. As Ashley explained in the reveal post, Dawson's birth came on a very special day in her family — and now it's even more special, to boot!
Chris Hardwick and Lydia Hearst
Comedian and TV host Chris Hardwick and partner Lydia Hearst welcomed their first baby, daughter Dimity Facente Hearst-Hardwick, in late January with Hardwick's "new human alert" announcement! Love it!
Julia Stiles and Preston J. Cook
Julia Stiles and her partner, Preston J. Cook, welcomed baby Arlo to the world in the final week of January. But as you can see from the second pic in the carousel of the announcement post (above), 4-year-old son Strummer Newcomb Cook isn't taking the arrival so well… Ha!
Raven Gates and Adam Gottschalk
Bachelor alum Raven Gates Gottschalk and her husband, one-time Bachelorette contestant Adam Gottschalk, revealed in late January that their first child, Gates Zev Gottschalk, was born early in the morning back on January 18. Days later, Raven told fans she was going to "soak in these precious moments with him now that we are home." Amen!
Nick Jonas and Priyanka Chopra
In late January, Nick Jonas and Priyanka Chopra revealed on Instagram that they had secretly welcomed a baby born via a southern California-area surrogate. It was later revealed that the infant came unexpectedly after being born nearly three months premature.
Jeannie Mai and Jeezy
TV host Jeannie Mai and rapper Jeezy kept things low-key after welcoming their much-anticipated baby in mid-January, revealing a pic from the hospital but opting not to give out too many details about their precious child. Still, it's clear how much the birth means to the host of The Real judging by her IG announcement. Awww!
Ashley Graham and Justin Ervin
Ashley Graham posted these pics (above) making light of her extended pregnancy on January 6, and a day later, her twins arrived! She and husband Justin Ervin shared the good news that both baby boys were healthy as can be after coming into the world on the morning of January 7.
Michelle Kwan
Superstar Olympic figure skater Michelle Kwan revealed great news on January 5, announcing the birth of her daughter Kalista Belle Kwan! Awww! A notoriously private world-class athlete, Michelle did not reveal clues as to her relationship, or the possible identity of the baby's father.
…And there you have it!
Aren't those kids as cute as can be?!
We love having babies on the brain!
So many beautiful little ones to celebrate in 2022, and we are very much here for ALL of 'em!
[Image via Instagram]
Related Posts
CLICK HERE TO COMMENT
May 31, 2022 06:14am PDT