Jennifer Aniston is having a really tough time in the wake of Matthew Perry's sudden death.
All of the Friends cast members, who were like family off-screen, have been "reeling" from his late October death when he drowned in his hot tub at 54. But now a source is claiming The Morning Show lead is taking it the hardest. Speaking to Page Six on Monday, a well-placed insider candidly revealed:
"Out of the remaining five, Jen and Courtney [Cox] are reeling the most, and Jen is probably the one who is struggling most acutely."
Oof. So sad to hear…
Related: Friends Shocker! Chandler Almost CHEATED On Monica — But Matthew Refused!
The reason this loss is particularly painful for her is likely because it comes around the year-mark of the actress losing her father, Days of Our Lives actor John Aniston, last November:
"It's a second massive loss in less than a year, with the one-year anniversary of her dad's death just around the corner. She still hasn't fully regained her footing from that, and now this has just completely knocked her off her feet."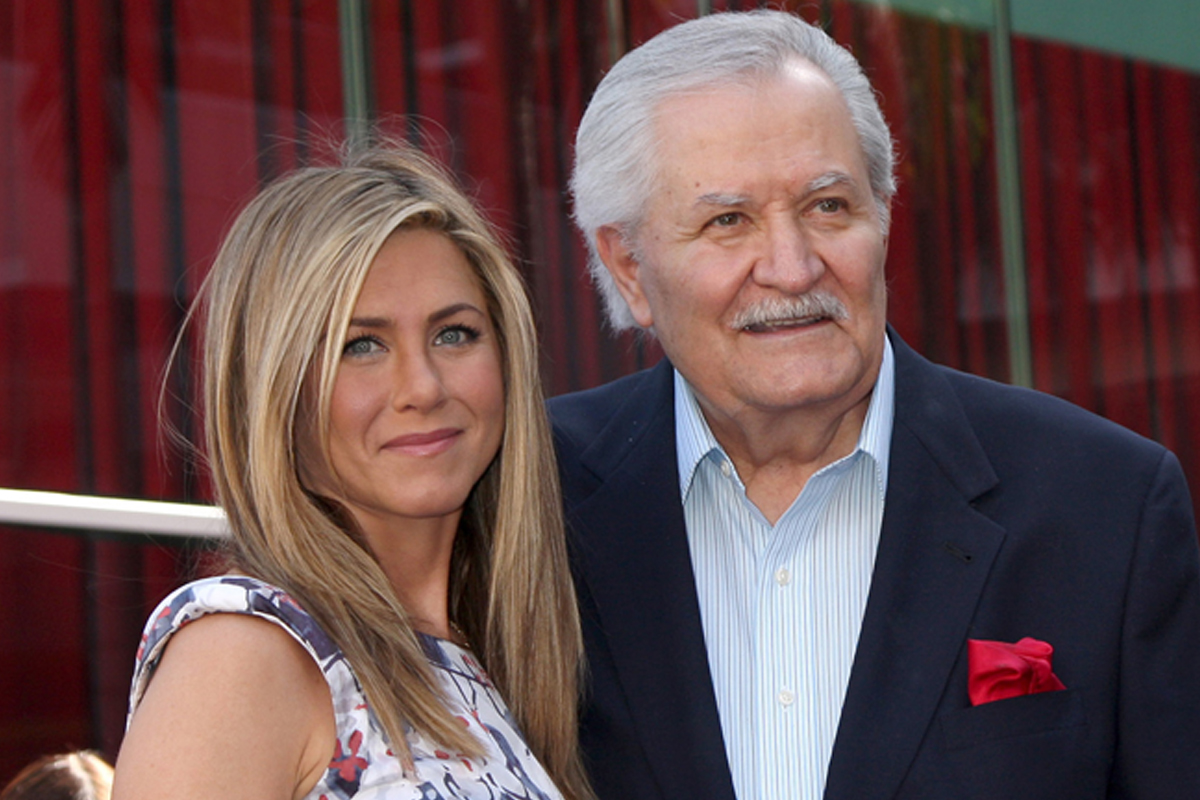 Wow. We cannot imagine how difficult it must be to now be grieving both of these special men in her life. While the sadness has been overwhelming, Jen is doing her best to "regroup," the source went on:
"She is trying to regroup and recover but it's been a completely devastating blow."
The 54-year-old Just Go with It alum joined her co-stars Courtney, Lisa Kudrow, David Schwimmer, and Matt LeBlanc at Matthew's funeral in Los Angeles on Friday. While it must have been so, so emotional, we hope it was a helpful first step in processing this unexpected goodbye. The group also released a joint statement mourning the loss of their pal late last month, saying:
"We are all so utterly devastated by the loss of Matthew. We were more than just cast mates. We are a family. There is so much to say, but right now we're going to take a moment to grieve and process this unfathomable loss."
Jennifer and Matthew always shared a very special bond. When they first met before the comedy series, Matthew admittedly had a crush on Jennifer, but she wasn't interested and instead saw him like a "brother." They quickly formed a tight-knit friendship — which remained through thick and thin. Back in October 2022, the Fools Rush In star told Diane Sawyer "she was the one that reached out the most" amid his struggles with addiction, and he even credited her for being the first to confront him on the Friends set when his substance abuse issues became evident to the cast. He reflected:
"Yeah, imagine how scary a moment that was. She was the one that reached out the most. You know, I'm really grateful to her for that."
Such a great friend for looking out for him and being willing to broach such a touchy subject. Our hearts go out to her and the others as they process this untimely loss.
[Image via Rotten Tomatoes TV/Ellen Show/YouTube & MEGA/WENN]
Related Posts
CLICK HERE TO COMMENT
Nov 06, 2023 15:30pm PDT