Lori Loughlin Once Said She Never Wanted Her Kids To 'Pay The Price For' Her Actions!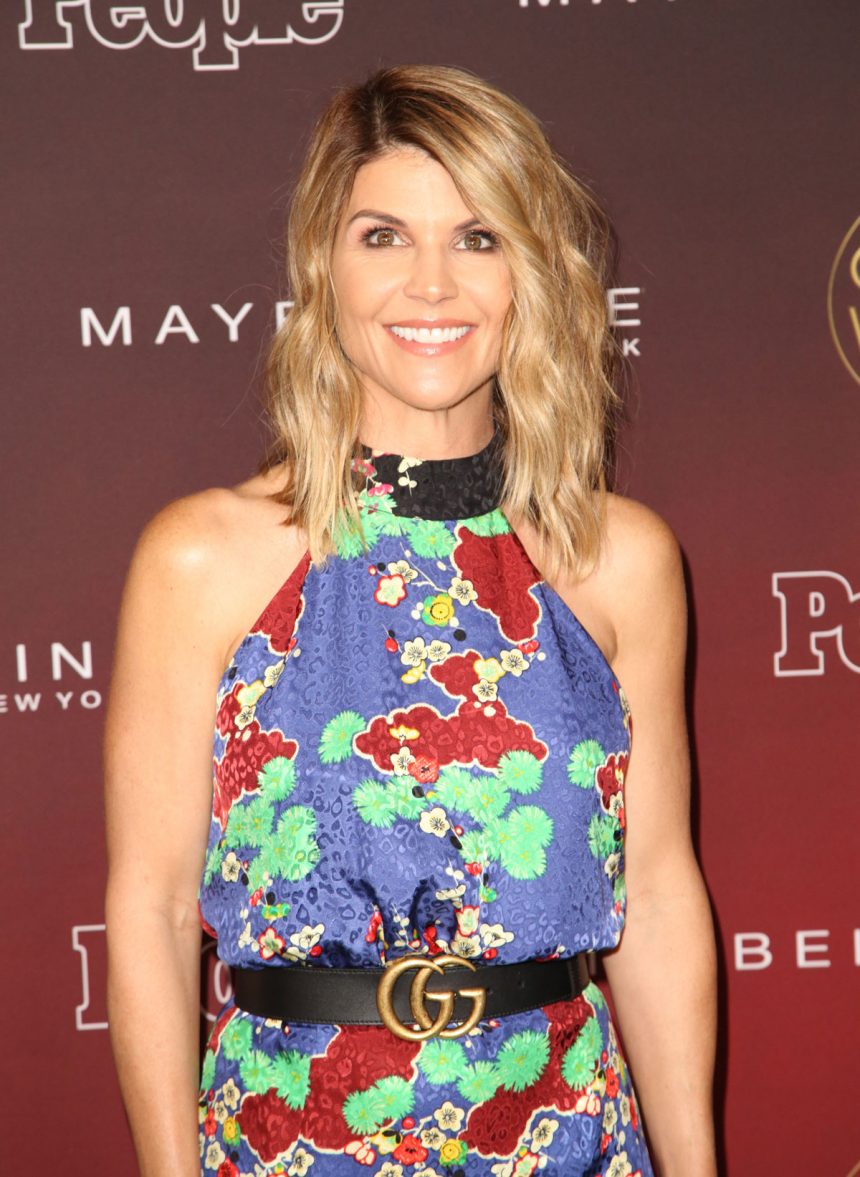 Lori Loughlin should really learn to take her own advice!
As the Fuller House star has been indicted, along with her husband Mossimo Giannulli, for allegedly paying bribes totaling $500,000 to have both of their children — Olivia Jade and Isabella Rose — recruited for the University of Southern California's crew team, despite not playing the sport, ironic old interviews of her talking about her kids have resurfaced.
VOTE: Did Lori Loughlin's Daughters Know About The Scam??
In one 2014 sit-down with the Christian Broadcasting Network, Loughlin described how she would never want her career choices to affect her family. She shared:
"For me personally, I was always very thoughtful about projects that I chose for myself. I would say to myself, 'Can my father watch this?' If my father couldn't watch it, I didn't do it."
The 54-year-old actress continued:
"And then when I had children… I always thought, I don't want to do anything that one day might rear its ugly head and my children have to pay the price for that."
Well, that goes far beyond her career choices!
Her two daughters, who are 19-years old and 20 years old respectively, are certainly paying the price of her alleged involvement in the bribery scandal.
It's being said they will not be returning to USC, and it's even being reported that Olivia Jade is "very upset" with her parents for now affecting her career.
An Us Weekly source spilled:
"Olivia blames her mom and dad for this scandal and for the downfall of her career."
As we wrote, the teen has lots partnerships with Sephora and TRESemmé.
The insider also added how she "was initially trying to shrug off the scandal as something that would pass after a week and she could go back to her life."
Unfortunately, that just couldn't happen:
"Now that her endorsement deals have fallen through she is very upset with her parents… Olivia didn't even show interest in going to college, she wanted to take time and work on her beauty career, but her parents were the ones who wanted her to get an education."
It's not just Lori's kids that are upset either. Her friends are distancing themselves, per another Us Weekly confidant:
"It's absolutely shocking. … Nobody knew and nobody would expect this from [Lori and her husband, Mossimo Giannulli]. They are good people and it's very sad to hear this went on. It's disappointing."
The source added:
"There's going to be backlash and people already want to distance themselves. The fact that this was the example and life lesson they taught their daughters is just very surprising, knowing who they are."
Another one explained how the Netflix starlet is "absolutely devastated" over the situation "and her friends are completely shocked."
Well, yeah! We can't imagine how it feels to have disappointed your kids AND your close pals!
But it sounds like she's just paying the price of her alleged deeds…
What do U think??
[Image via Brian To/WENN]
Mar 22, 2019 10:28am PDT