We guess this isn't as serious to everyone as it is to the label PR folks who made Zach Bryan apologize. What? We were the only ones thinking it??
If you haven't heard, the country star was arrested in Oklahoma on Thursday on charges of obstruction of investigation. Yeah, we were thrown by that one at first, too. But it quickly became clear the Dawns singer had pulled some kind of Reese Witherspoon "do you know who I am, I'm America's sweetheart" routine with the Oklahoma Highway Patrol. They didn't take too kindly to it and arrested him.
Related: Cops Investigating Kanye West & Wife Over NSFW Boat Photos!
As he clarified in his big apology across social media later that evening:
"Today I had an incident with the Oklahoma Highway Patrol. Emotions got the best of me and I was out of line in the things I said. I support law enforcement as much as anyone can, I was just frustrated in the moment, it was unlike me and I apologize. They brought me to jail, and there is a mug shot of me floating around. Prayers we can all move on from this and prayers people know I'm just trying the best I can, I love you guys and I am truly sorry to the officers."
Then in an IG video, he apologized more specifically for getting "lippy" with officers who had pulled over his bodyguard, who was driving behind him. He said:
"I was an idiot today. My decisions did not reflect who I was as a person. I just want to make that clear. I should've been smarter about it."
But his girlfriend Brianna Chickenfry wasn't so worried about any of that! The Barstool Sports podcaster quickly took to her own IG to make a musical sort of statement.
She cheekily shared on her Stories a snippet of the Britney Spears song Criminal, in which Brit sings:
"Mama, I'm in love with a criminal."
LOLz! So yeah, we reckon we don't have to worry about this little run-in with the law tearing apart their relationship. And it also doesn't sound like he's going to be living this down any time soon! Don't you just love a couple who can bust each other's chops?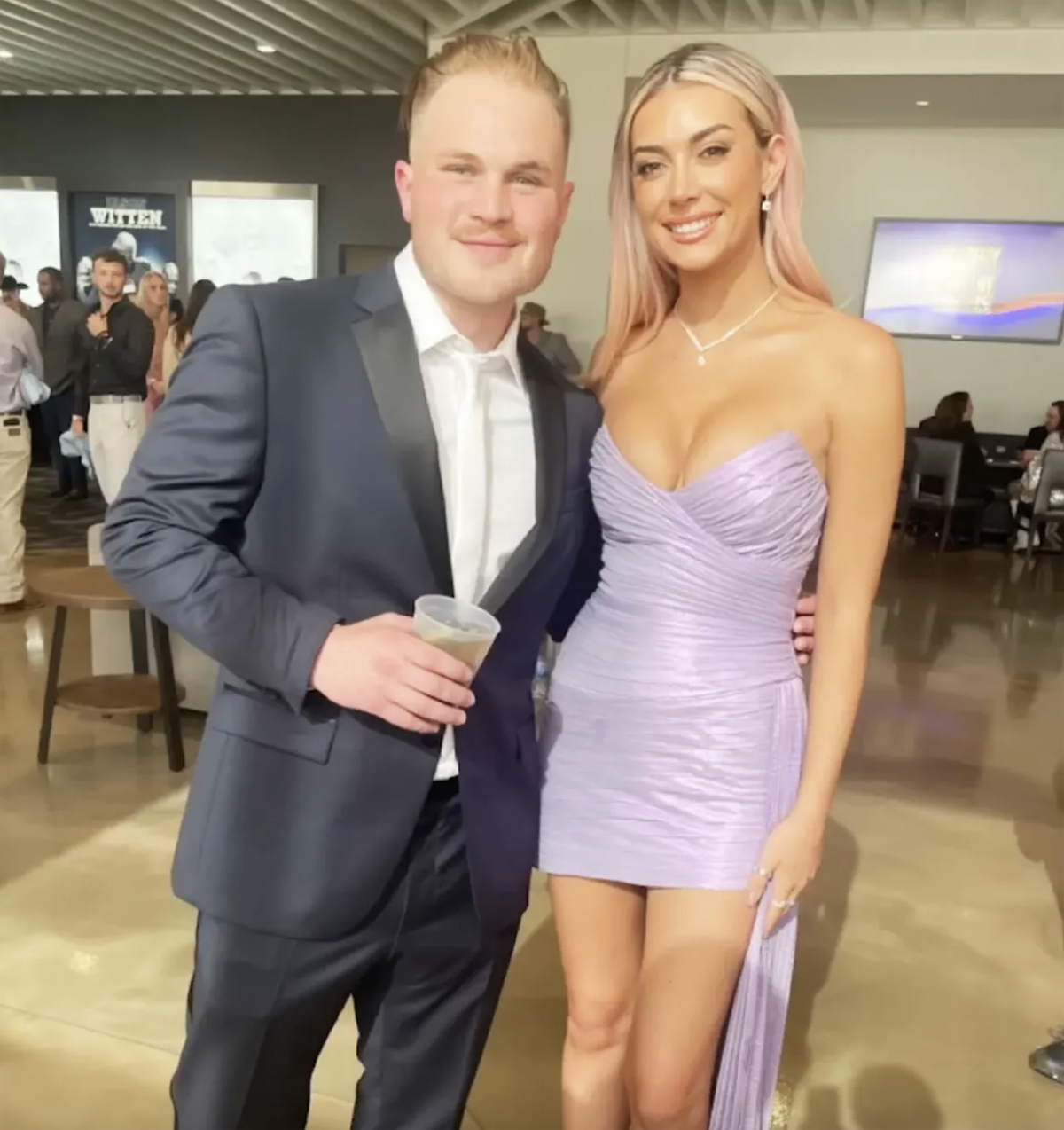 Let us know what YOU think of Zach's arrest in the comments (below)!
[Image via Brianna Chickenfry/Instagram/Craig County Sheriff's Office/MEGA/WENN.]
Related Posts
CLICK HERE TO COMMENT
Sep 08, 2023 12:20pm PDT