When one door closes, another opens; and this year, quite a few doors have already slammed shut on celeb relationships.
Whether it's the end of a multiple month fling or a nearly decade-long relationship (a lifetime in Hollywood years!), breakups are never easy. So, our hearts go out to the following celebs who have said goodbye to a romantic partner in 2020.
Pay tribute to all the couples that are no more (below)…
Lamar Odom & Sabrina Parr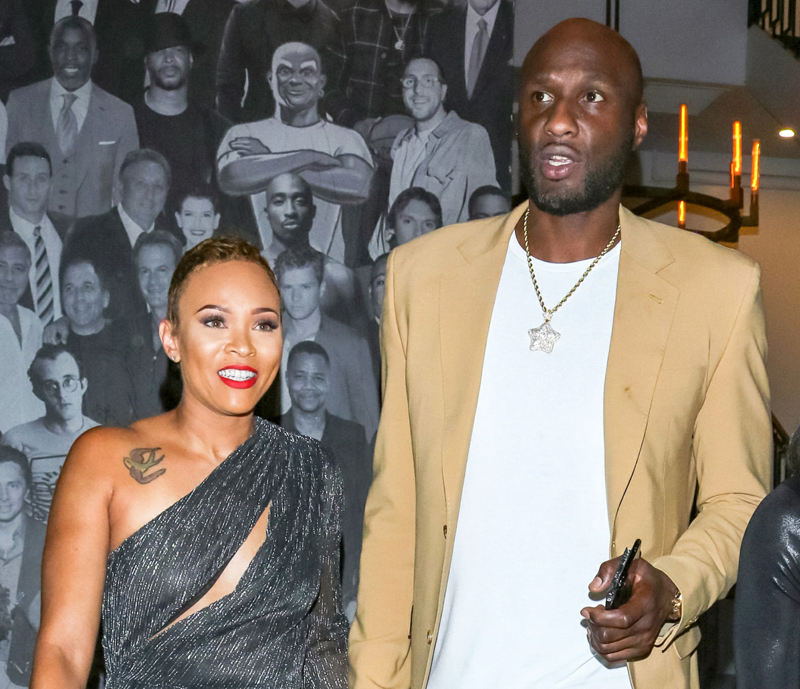 Lamar Odom's fianceé pulled the plug on their engagement one year after he bent the knee. Sabrina Parr took to her Instagram Stories in early November to update her followers on her current relationship status, hinting that there may have been some drama behind the scenes.
She began:
"Y'all know I'm honest and transparent so I have to be the first to let you guys know that I am no longer engaged to Lamar. This has been a difficult decision for me to make but it is the best for myself and my children."
Parr didn't go into detail about what led her to make this decision, but teased that Khloé Kardashian's ex was dealing with issues that were too much for her to handle. She continued:
"Lamar has somethings that he alone has to work through. I love him dearly but I am no longer able to be by his side while he seeks the help he so desperately needs. I wish him all the best and I am asking that you pray for everyone involved."
While Parr didn't elaborate any further, Odom has struggled with substance abuse issues in the past, so there's a possibility this is what she's referring to.
Iggy Azalea & Playboi Carti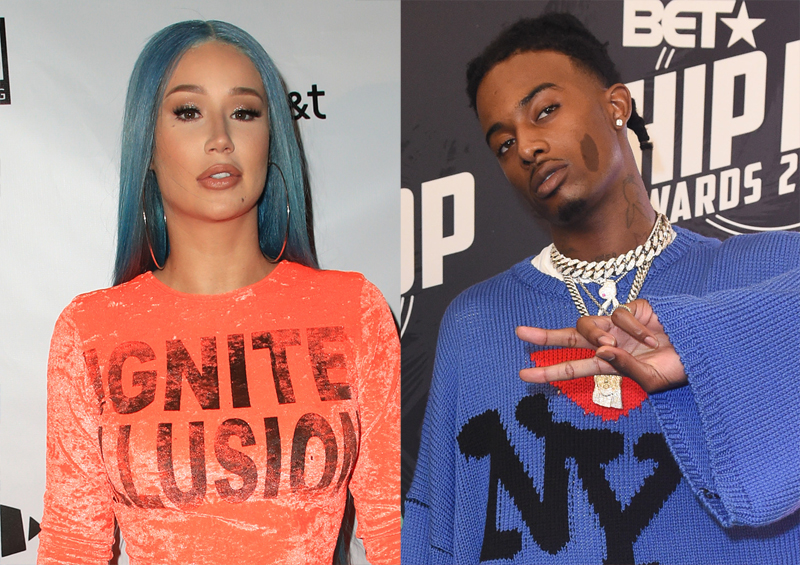 Iggy Azalea and Playboi Carti called it quits a second time in October, and it sounds like this time their breakup is permanent.
The Fancy rapper fueled split rumors on Oct. 26 by sharing the first photos of her and Carti's son Onyx, whom she gave birth to in May 2020, while confirming she'd broken up with her fellow hip-hop star, writing in a series of posts on her IG Stories:
"You lost a real 1…People take loyalty for granted & that's why I'd rather be alone. One thing I'll never understand is how liars live with themselves. That s**t don't eat y'all up inside?"
Iggy returned to social media hours later to clarify her post, writing:
"What I [meant] last night was that I'm raising my son alone & I'm not in a relationship."
The couple were first linked in September 2018 when they were spotted on a date together. Both of them kept quiet on the rumors at the time, but they eventually went public — and were together until December 2019, when Azalea wrote on Instagram that she was "single." The pair eventually reconciled and welcomed their first child together.
As for why they called it quits, a source later told Hollywood Life that Iggy had problems trusting her baby daddy. The insider shared:
"Trust was the biggest issue, she just lost trust in him and ultimately doesn't feel it can be regained. Loyalty is everything to her. She has been through enough to know the red flags and pay attention to them when she sees them. She took her time making this decision and feels like it is the right one."
Yeesh. We guess Playboi Carti really lives up to his name…
Again, it sounds like the pair won't be rekindling their romance this time, but from what Iggy has said, they're both committed to amicably co-parenting Onyx.
Erika Jayne & Tom Girardi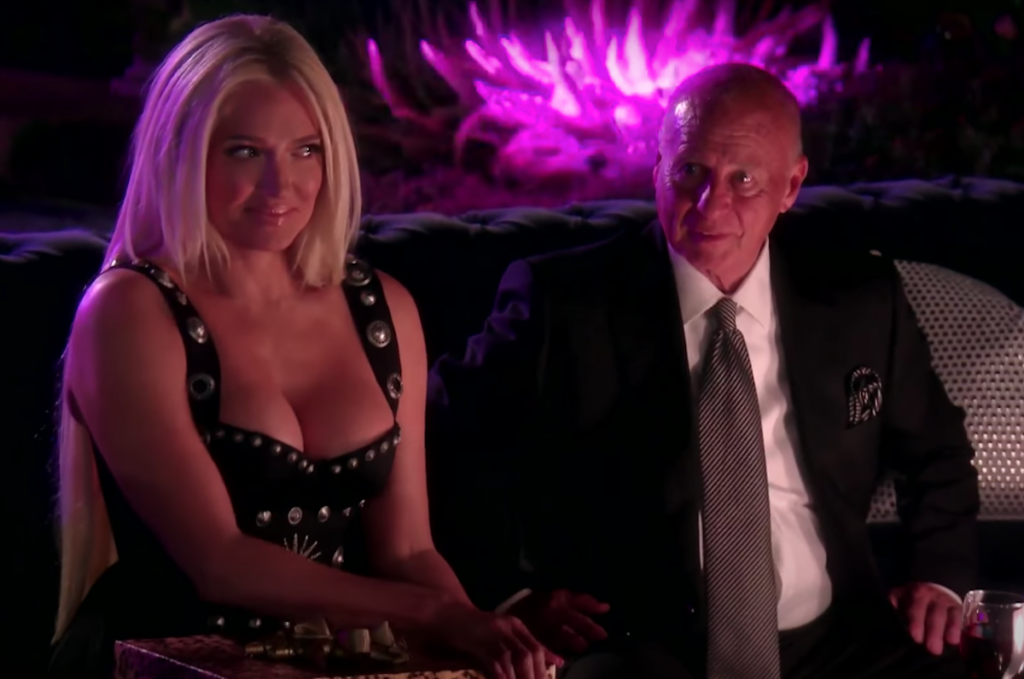 On November 3, Real Housewives of Beverly Hills star Erika Jayne filed for dissolution of marriage in Los Angeles County Courts from her husband of 21 years, Tom Girardi.
The Pretty Mess songstress told E! News of the split:
"After much consideration, I have decided to end my marriage to Tom Girardi. This is not a step taken lightly or easily. I have great love and respect for Tom and for our years and the lives we built together. It is my absolute wish to proceed through this process with respect and with the privacy that both Tom and I deserved. I request others give us that privacy as well."
The pair does not have any children together but have come under some scrutiny from Bravo fans at times because of their 33-year age gap. They met at a restaurant in West Hollywood where Erika was working as a waitress, and tied the knot six months after starting their relationship in 1999.
Julianne Hough & Brooks Laich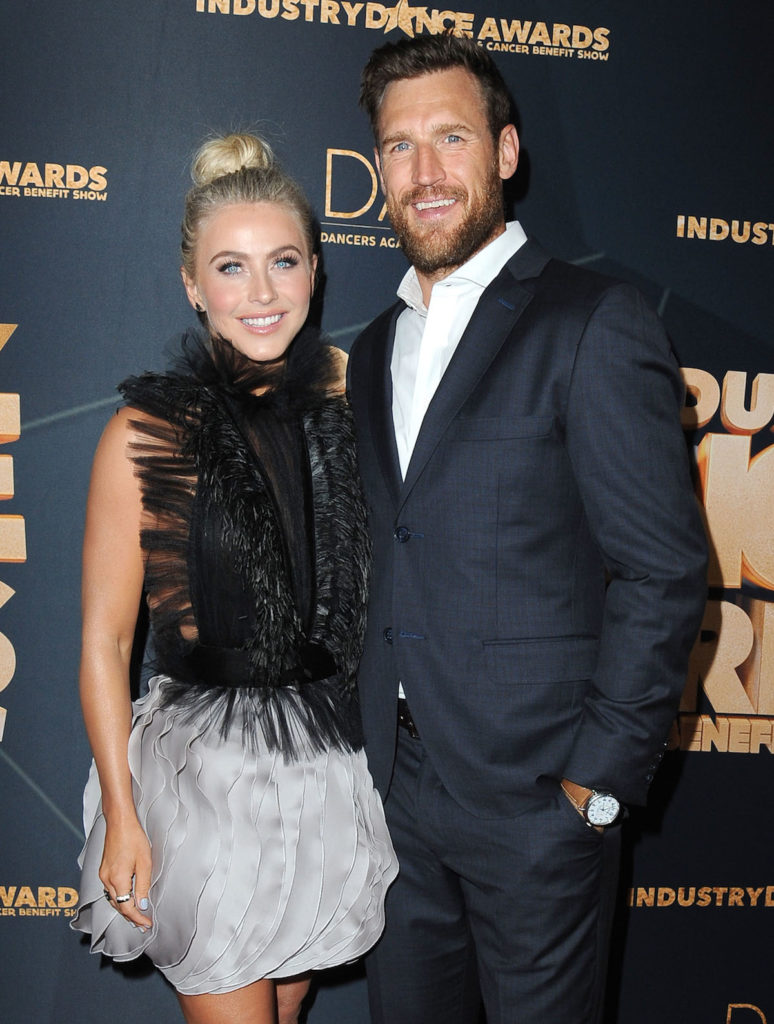 On November 2, Julianne Hough filed for divorce from Brooks Laich in a Los Angeles court after more than three years of marriage, and nearly seven years together in total.
As you'll recall, the couple began dating in December 2013, and tied the knot in July 2017. After MONTHS of split rumors, quarantining in separate states amid the coronavirus pandemic, a joint statement was released in May confirming the mutual decision to separate:
"We have lovingly and carefully taken the time we have needed to arrive at our decision to separate. We share an abundance of love and respect for one another and will continue to lead with our hearts from that place. We kindly request your compassion and respect for our privacy moving forward."
For the few months that followed, it seemed as if they were giving reconciliation a shot, but apparently it didn't end up working out in the end.
Bethenny Frankel & Paul Bernon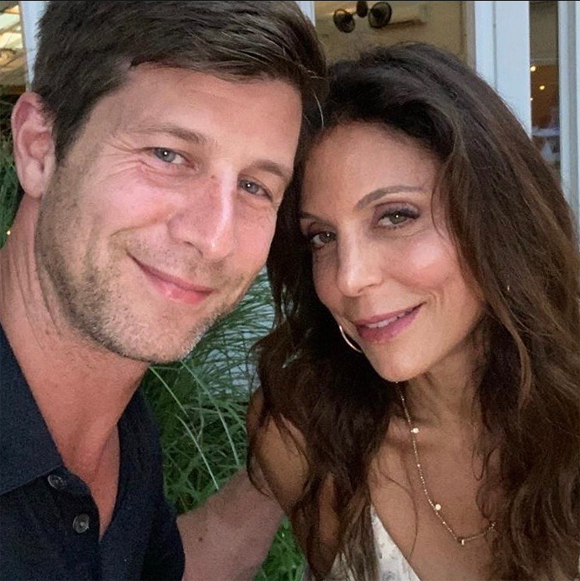 Bethenny Frankel and boyfriend Paul Bernon have ended their relationship after two years together. The pair first started dating after the death of her on-again, off-again boyfriend Dennis Shields.
While the pair seemed to spend plenty of time together over the summer, they were quarantined separately early in the coronavirus crisis — Bethenny and her daughter in New York and Paul in Boston. While Bethenny told Entertainment Tonight in March that the couple was "closer than ever" while quarantining apart, it may have played a role in the split. A source told Page Six:
"They broke up a couple of weeks [ago], and are saying it's because of distance, but you know Bethenny."
The news comes on the heels of Frankel confirming she's still married to her ex Jason Hoppy 8 years after their breakup. Here's hoping the RHONY alum gets a clean break from any and all men she wants from here on out.
Lake Bell & Scott Campbell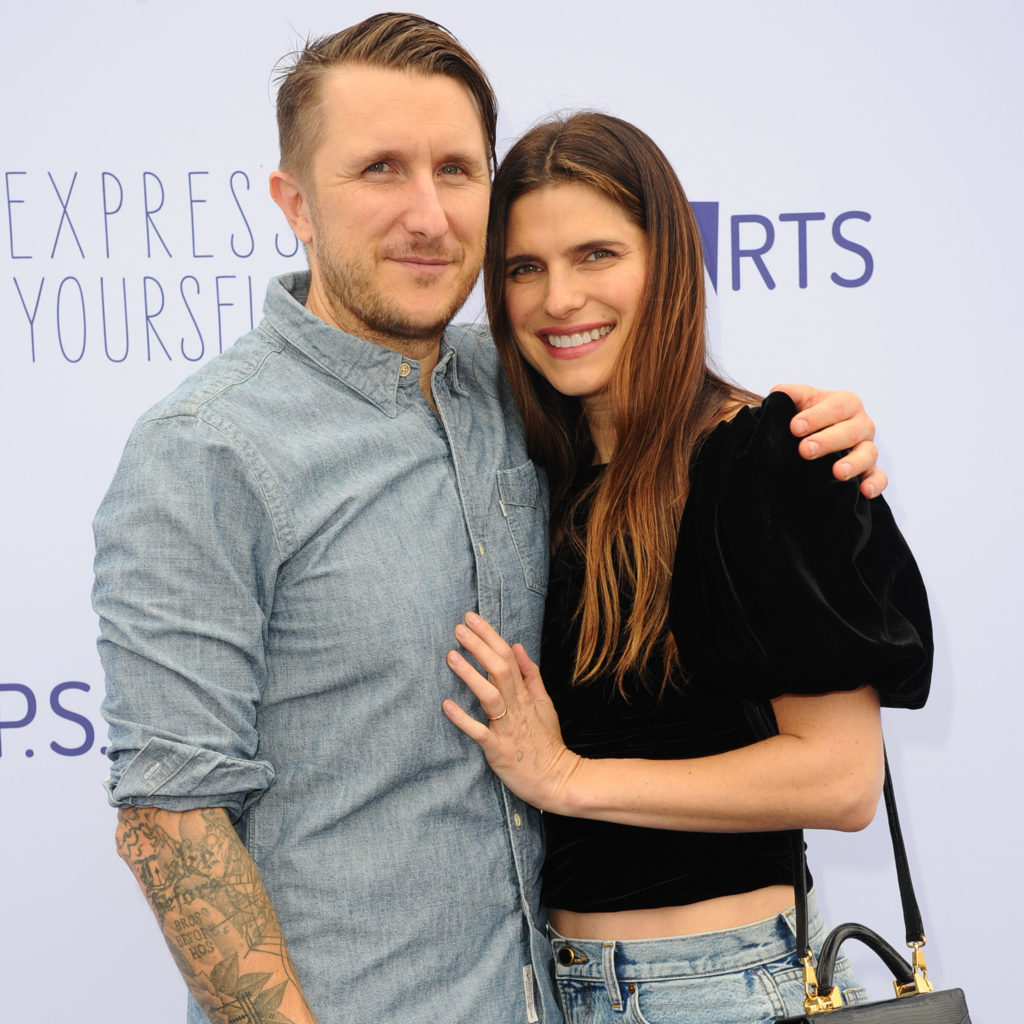 In mid-October, Lake Bell and Scott Campbell's nine-year relationship came to an end. They first met in 2011 when Scott played himself in an episode of How to Make It in America, and tied the knot in June 2013. The former couple announced the news via their respective Instagram accounts, noting that they will maintain their love for each other to best parent their daughter Nova and son Ozgood:
"After 9 years together, 7 years married, 2 sparkling children…Scott and I are ending our marriage, but continuing our loving family. With respect and thoughtful guidance, we will continue to be parental comrades in arms and best friends for all of our days."
Definitely giving us conscious uncoupling vibes!
The tattoo artist echoed the sentiments made by Bell, writing:
"Nine years together, seven years married, two luminary children, countless miles, infinite laughs — I couldn't be more proud of every single of them."
Taraji P. Henson & Kelvin Hayden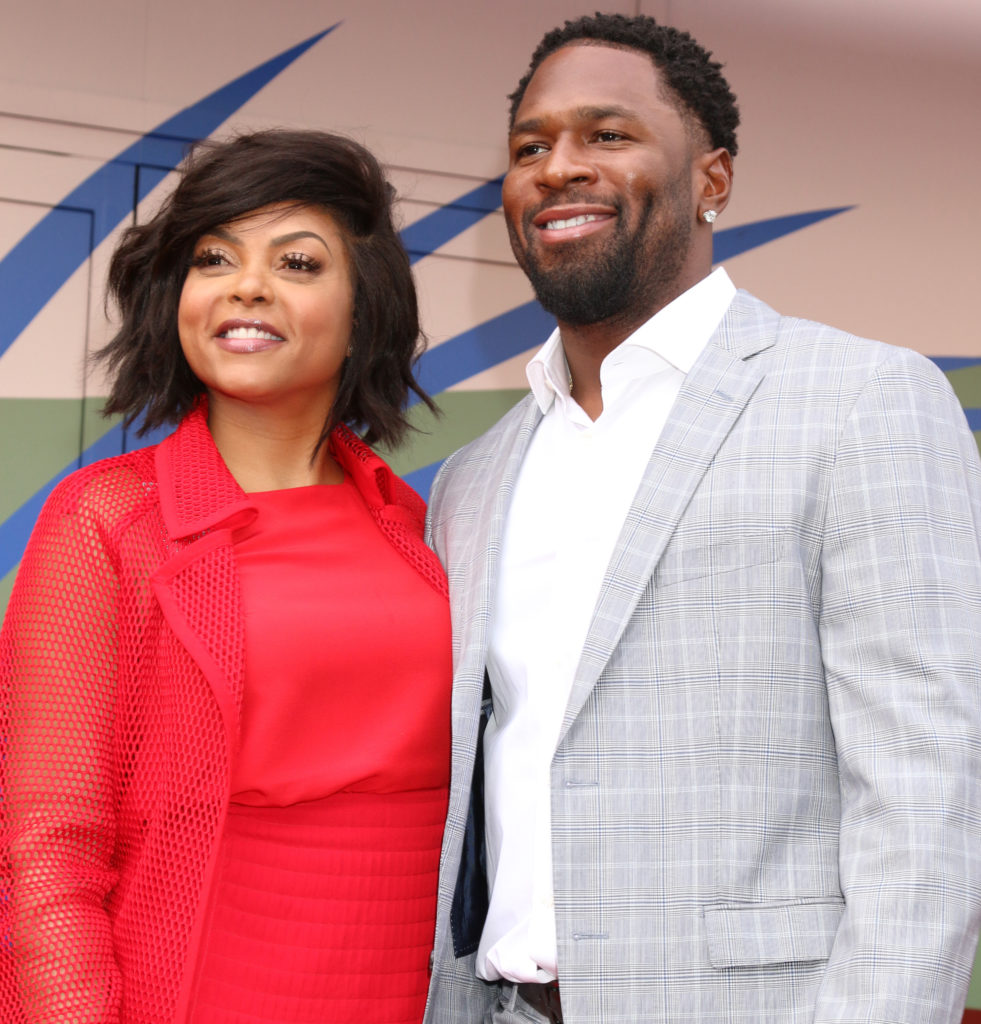 Taraji P. Henson announced that she had called it quits with fiancé Kelvin Hayden in mid-October, more than two years after the pair got engaged in May 2018.
During a candid chat about the effect of trauma on intimate relationships on Power 105.1's The Breakfast Club radio show, the 50-year-old actress confirmed:
"I haven't said it yet but it didn't work out. You know what I mean? I tried, I said, 'let's do the therapy thing' but if you're both not on the same page with that, then you feel like you're taking it on yourself and that's not a fair position for anybody to play in a relationship."
The couple had planned to tie the knot a few months earlier, but the pandemic and rainy skies forced them to change their plans. Despite the split, the What Men Want star ultimately sounds optimistic about her future:
"My happiness is not his responsibility and his is not mine. We have to first learn how to make ourselves happy, to make each other happy. So when one person is taking on the weight of the entire relationship, it's never going to work. You have to show up, yes you want to be understanding but you can't lose yourself in that understanding. You have to still stand up for yourself and be there for yourself but it's hard to do if the other person isn't doing that either."
Ashley Hebert & J.P. Rosenbaum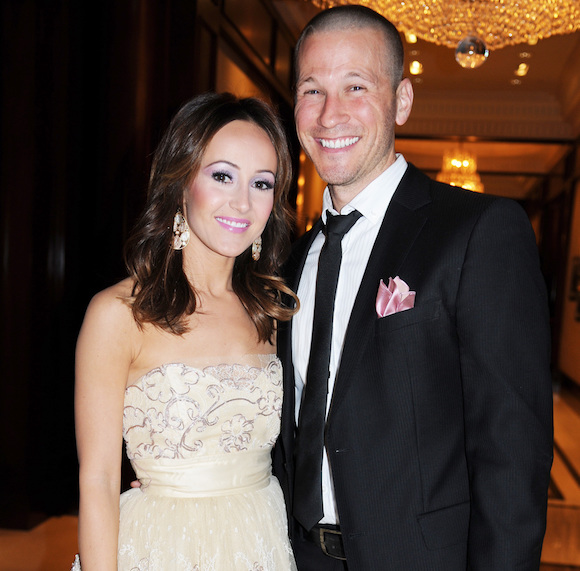 After eight years together, Ashley Hebert and J.P. Rosenbaum simultaneously announced their split in mid-October via Instagram, after already being separated for "months."
Though they shared things ended "amicably," Ashley didn't shy away from admitting that their differences ultimately took too great a toll on things:
"Our differences have taken a toll on our relationship and after years of attempting to repair the damage, we've decided that it is in our family's best interest to create new and separate lives for our children."
J.P. echoed the sentiments made by the former Bachelorette in his caption:
"Please please please know that there is no one to blame, that there's no event that triggered this decision, that no one is the victim, and that we've done absolutely everything we possibly can to try to salvage this marriage. I think we've both come to realize that we are just two very different people, with very different personalities and perspectives, who just don't see eye to eye on a lot life fundamentals, those which are the building blocks for a happy and healthy marriage."
The couple met on the seventh season of The Bachelorette, and soon after tied the knot in 2012. They have since welcomed son Fordham and daughter Essex together, in addition to renewing their vows in 2018. The same year as their Caribbean renewal ceremony, Rosenbaum was diagnosed with Guillain Barre syndrome, a rare neurological disorder.
Christina Anstead & Ant Anstead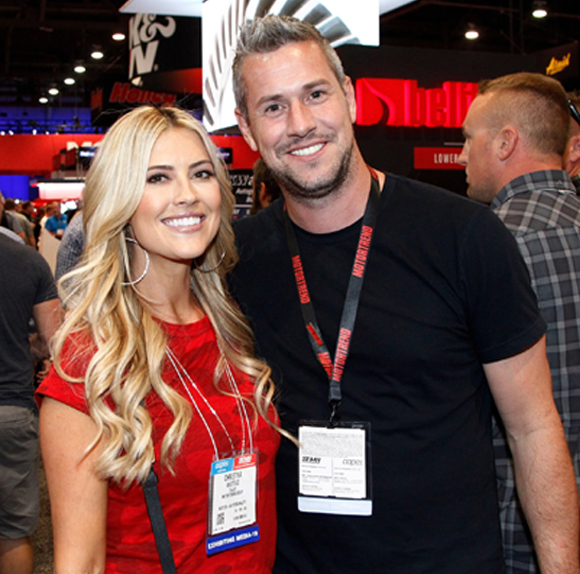 Christina Anstead announced her separation from husband Ant Anstead in September after less than two years of marriage. The reality stars first began dating back in 2017 and share one son, Hudson London Anstead. (Both have children from previous marriages.)
A source told People that issues arose after the baby was born. Ant alluded to the split being "Christina's decision" in an Instagram post, saying he "never gave up" on their relationship. Meanwhile, Christina posted to her own social media:
"I never thought I would have one divorce let alone two. I never thought I would have 2 baby daddies – but sometimes life throws us curve balls. Instead of getting stuck in these 'setbacks' I choose to look at these challenges as opportunities to grow. So while some may judge me and throw around rumors about me, most of you support me. And that says a lot about this world and where we are headed."
Hopefully this split will be worked out for the best for everyone involved, especially the kids.
Karamo Brown & Ian Jordan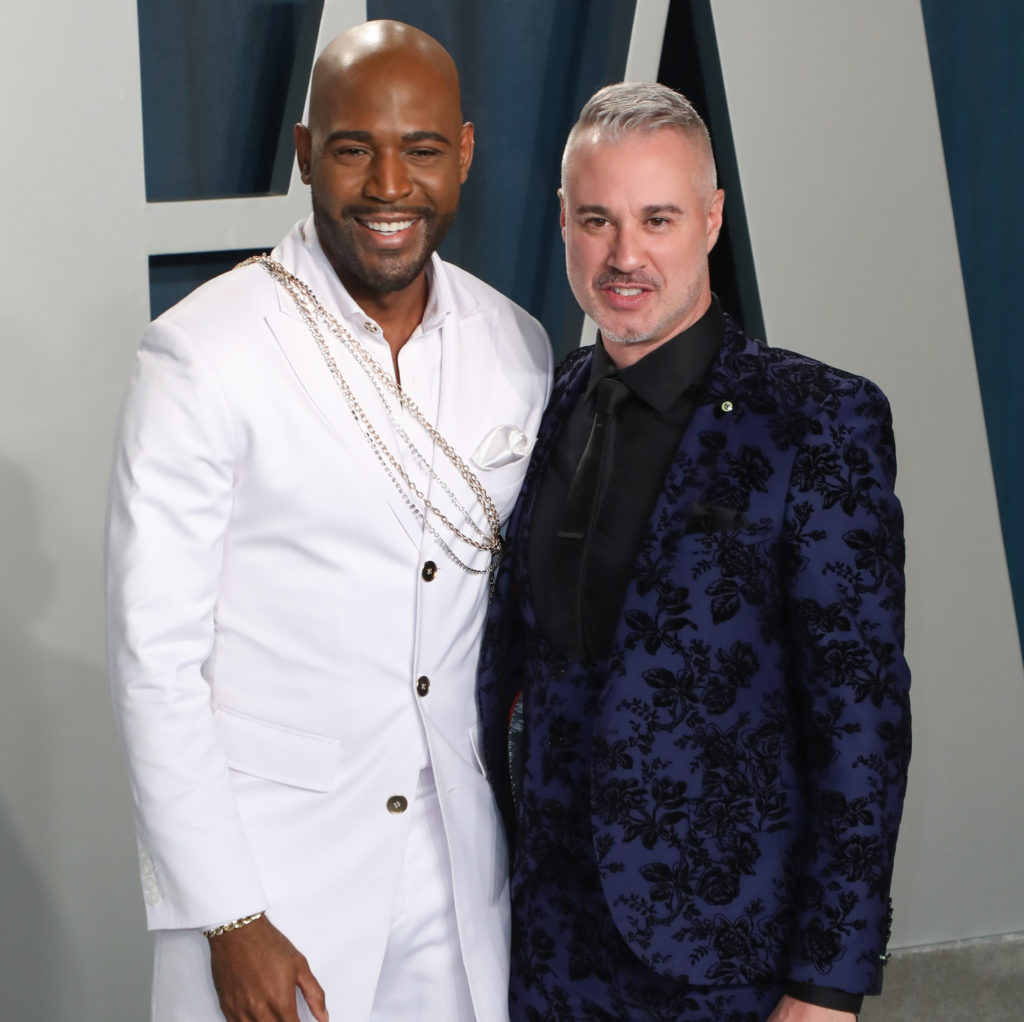 Karamo Brown quietly called it quits with his fiancé Ian Jordan over the summer, but didn't share the news until late September. During a candid chat with Stephen "tWitch" Boss on The Ellen DeGeneres Show, the Queer Eye host, he explained:
"It was postponed because of the pandemic, but now it's actually postponed officially, because my fiancé and I, we were together for 10 years, and we broke up about three and a half months ago. We were distracted by so much — with the kids, and our careers — that during that time, I had to really say, 'How is our communication? How are other parts of our lives? Are we growing in the same place?'"
The couple was together for over 10 years and got engaged in May 2018 and had planned to tie the knot over the summer, but like so many others had to postpone their plans due to the pandemic. Unfortunately, things are off for good:
"We're not 20 anymore, so it wasn't just, 'Oh, I'm not going to text you anymore' — it was like, we have a family and a home. How do we separate this? And it was hard. We went to virtual counseling, we did a lot of things. But eventually I was like, this is a moment where I need to decide, is my happiness important? And once I made that decision, I said, you know, we are going to have to break up."
Demi Lovato & Max Ehrich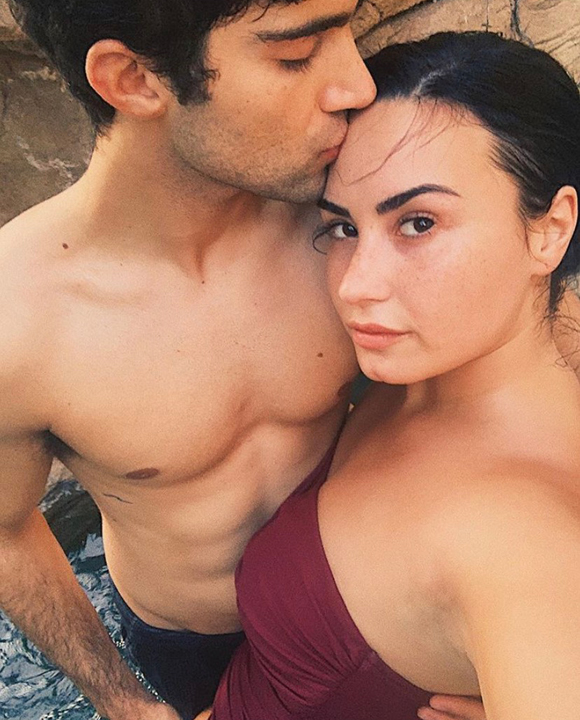 The whirlwind romance between Demi Lovato and Max Ehrich came to an end in September. The couple called it quits two months into their engagement, and after only six months together total.
One reason for the split was the honeymoon period ending before the wedding even took place: after enjoying a LOT of alone time in quarantine early in their relationship, tensions began to rise when Ehrich headed back to work in Atlanta while Demi stayed in LA. But there were other troubling signs that spelled doom for this pair, most notably old social media posts resurfacing of Ehrich thirsting after Selena Gomez and some of Demi's other popstar peers. According to one source, the former Disney star began to suspect Ehrich had bad intentions and proposed for "attention." Concerns from her inner circle, including her mother, also probably played a role in the split.
Whatever the case may be, it's probably best Demi ended it before she got in any deeper — although Ehrich has already used social media to try to win his fiancé back, so maybe the story isn't over yet…
Jennifer Garner & John Miller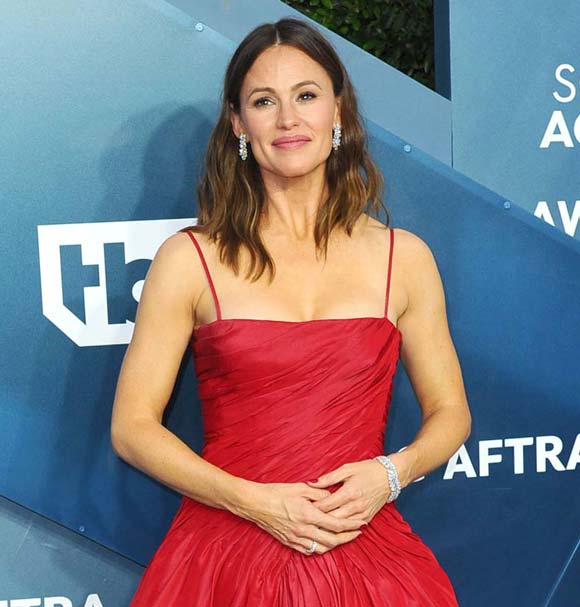 Jennifer Garner and her boyfriend John Miller called it quits in August after just two years of dating! The two became an item back in 2018, three years after the 13 Going On 30 actress separated from ex-husband Ben Affleck in 2015. Though they "hit it off immediately" after being introduced to each other by mutual friends, the flame has seemingly fizzled out.
Sources close to the situation told Us Weekly the pair parted ways just before the coronavirus quarantine began, noting they are "on friendly terms so there's a possibility that they could rekindle their relationship in the future, but right now it's over."
In the meantime, Jen appears to be this chapter of her life and weighing all of her options! She was spotted on a VERY flirty beach date with longtime close friend Bradley Cooper and his daughter Lea De Seine around the same time of her breakup news, so, it'll be interesting to see how and with whom the single momma of three bounces back from this with!
Dianna Agron & Winston Marshall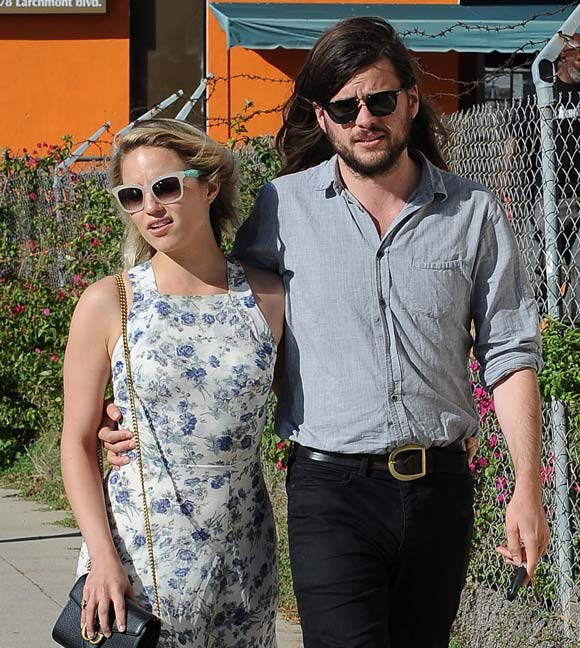 We learned that Glee actress Dianna Agron and Mumford & Sons musician Winston Marshall were no longer together this summer, though according to sources with knowledge of the breakup, this notoriously private couple actually ended their marriage last year! An insider told Us Weekly the two have been living separately since 2019 and Dianna is already dating again. Wow!
It's unclear what happened between them, but the fact that they did not share any photos from their Moroccan destination wedding in 2016 and rarely interacted with each other on social media was not a good sign. Hopefully, it was an amicable split!
Chrissy Metz & Hal Rosenfeld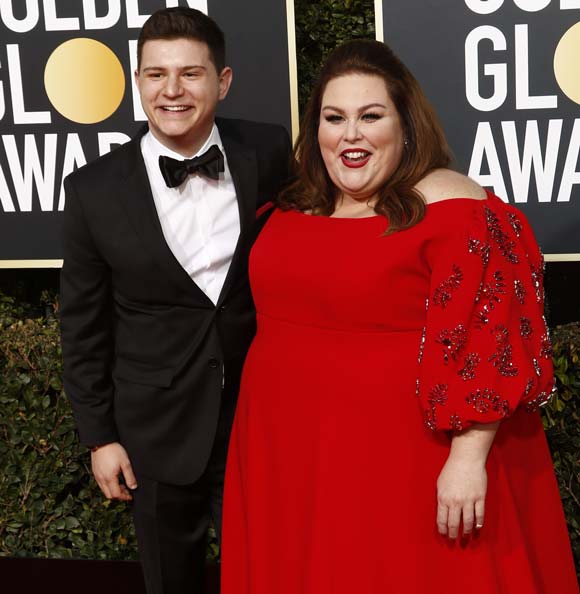 Chrissy Metz and Hal Rosenfeld are over! The This Is Us actress and the composer made their red carpet debut as a couple (above) at the 2019 Golden Globes and looked stunning while they were at it — but this Summer, it was officially confirmed by Page Six that the two are no longer an item.
The pair started dating in 2018, so at least they enjoyed about two solid years together! However, based on the 2020 breakup anthem Metz released titled, Actress, the lyrics suggest that Rosenfeld (or whichever ex she let have a piece of her mind) moved on rather quickly after the split and we have to imagine that one hurt! Still, sources close to Chrissy say she is definitely open to dating again, and we hope that she can safely find love again during quarantine!
Gerard Butler & Morgan Brown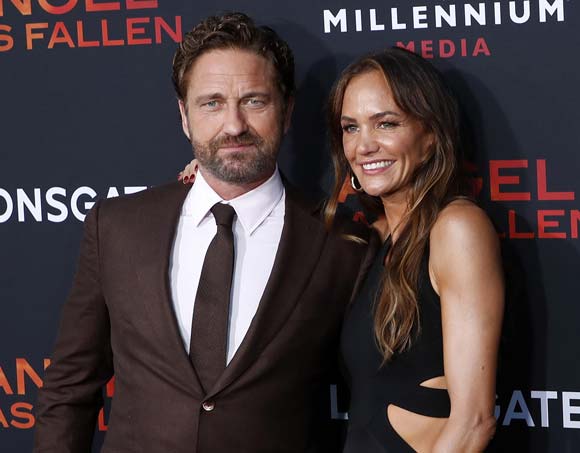 After six years together (practically a lifetime in Hollywood!), you might've expected Gerard Butler and his longtime girlfriend Morgan Brown to tie the knot, but unfortunately, the pair called it quits! The 50-year-old actor and real estate developer dated on and off since first being linked to one another in 2014, taking a quiet break from their relationship in 2016 and seemingly reconciling in 2017. During that time, Butler openly admitted his personal life had suffered due to his crazy work schedule — but then photogs spotted him and Morgan looking closer than ever (above) at the red carpet premiere of his 2019  film Angel Has Fallen.
We guess things never truly got back on track for the two because a People magazine source confirmed things are over. Sad!
Jennifer Grey & Gregg Clark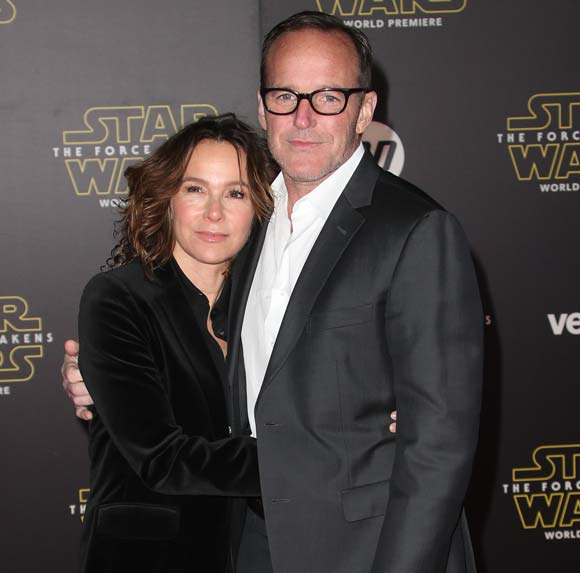 Nobody puts Baby in a corner, but Gregg Clark put his marriage with Dirty Dancing star Jennifer Grey on ice after 19 years together. According to ET, the 58-year-old actor filed for divorce from his wife in Los Angeles on August 13 citing irreconcilable differences, with the official date of separation listed as January 18. It was not an easy decision for the couple, who later confirmed to the world they were getting a divorce on Instagram. Their statement shared via Grey's account reads:
"After 19 years together, we separated in January, knowing we'd always be a family who loves, values and cares for each other. We recently made the difficult decision to divorce, but we remain close and are deeply grateful for the life we've shared and the wonderful daughter we've raised. – jennifer & clark p.s. totally crying as we post this."
Awww. All things considered, it sounds like they're keeping things amicable with the breakup. In the legal docs, Gregg asked thatt spousal support be paid to Jennifer and not to himself, and each party will reportedly pay their own attorney's fees. Throughout their time together. the two welcomed a now 18-year-old daughter named Stella Gregg.
Miley Cyrus & Cody Simpson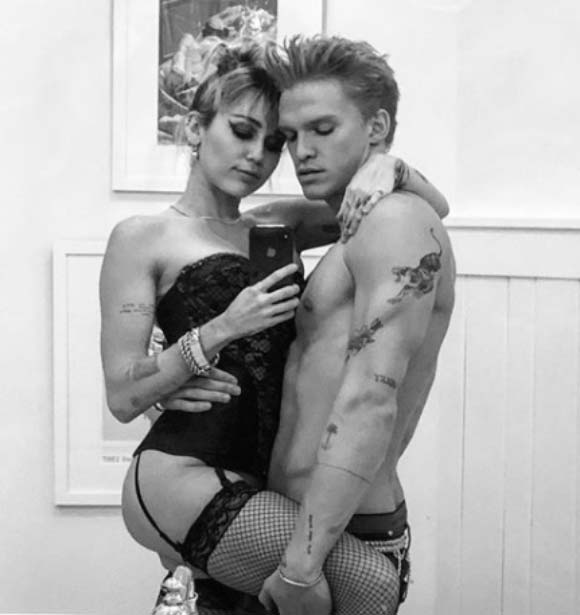 Oh no, just when we thought Mileybird had found true love again! Miley Cyrus and Cody Simpson officially called it quits in August after less than one year of dating.
Though their relationship got off to a lightning-fast start after the Wrecking Ball singer had just ended a romance with model Kaitlynn Carter, it seemed like she and the hunky Aussie were a great influence on each other. Not only did they encourage each other to live sober and healthy lifestyles, they often flooded the 'gram with PDA-filled pics to remind us how deeply they cared for one another.
Very little details about the split have been shared, but we'll keep our ear to the ground for any hints about what went wrong in the pop singer's next project. Nothing heals better than putting all of that raw emotion into song! Prior to the two aforementioned romances, Cyrus was famously married to her longtime love Liam Hemsworth, though they filed for divorce in August 2019.
Hayden Panettiere & Brian Hickerson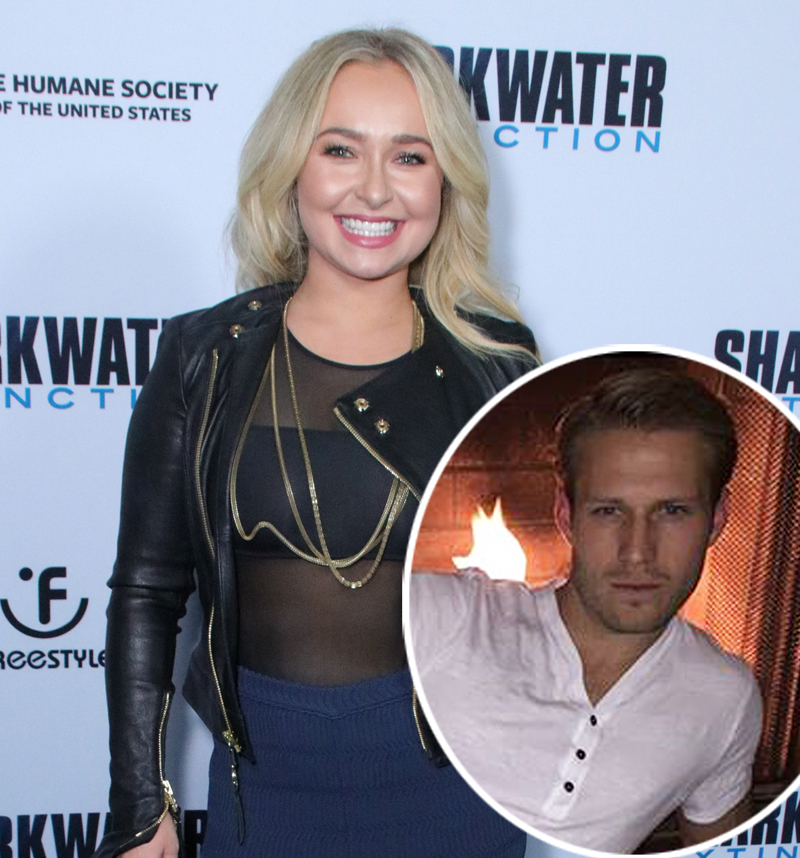 Hayden Panettiere fans breathed a collective sigh of relief in June when news broke that she moved on from her allegedly abusive boyfriend of two years, Brian Hickerson.
The couple started dating after reports circulated that the Nashville alum and ex-fiancé Wladimir Klitschko had split in August 2018. But their relationship took a turn for the tumultuous when Hickerson was arrested for felony domestic violence following an alleged drunken argument with the actress in May 2019.
The actor was booked again for the same charges earlier this year in February after allegedly punching the starlet in the face. Hayden's loved ones reportedly tried to intervene several times between those incidents to get her to leave him, but the mother-of-one just wasn't ready to let the seemingly toxic relationship go until a few months later.
On the heels of their breakup, sources said the Heroes alum has been doing much better and is focused on her own personal healing moving forward. An insider told Us Weekly:
"She's in a good place right now. She's on the path to recovery… She and Brian haven't had contact. He's moved back to his hometown in South Carolina, and friends are praying this is the end of her journey with him."
Good riddance… we hope!
Timothée Chalamet &
Lily-Rose Depp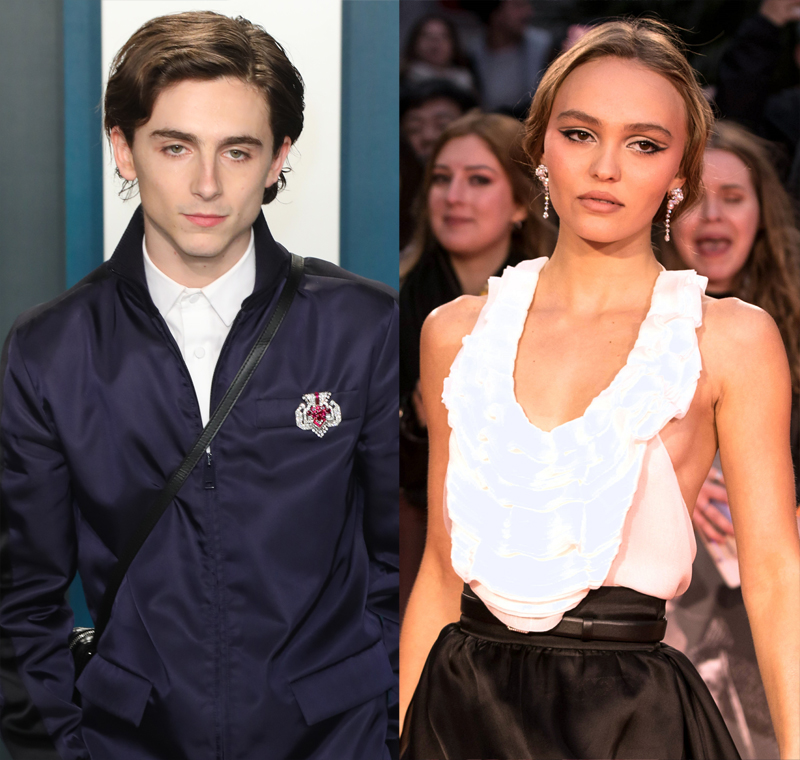 Timothée Chalamet and Lily-Rose Depp made one adorable couple — so it was a bit confusing when the actor was described as single in May's British Vogue.
After the glossy was published, a source confirmed that the Call Me By Your Name star and Johnny Depp's daughter had ended their relationship after over a year of dating.
The couple, who met while filming the Netflix movie The King, smarked romance rumors in October 2018 when they were spotted grabbing coffee in New York City and taking a stroll in Central Park.
From there, it was joint red carpet appearances and touchy-feely yacht rendezvous. But, alas, like King Henry V's short reign, all good things must come to an end.
Cara Delevingne & Ashley Benson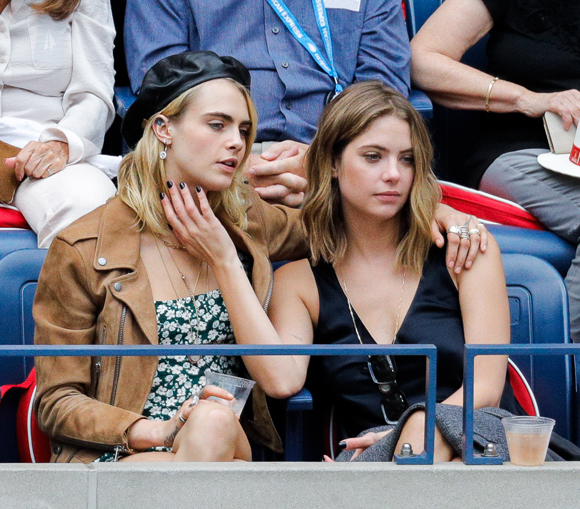 In May we learned from multiple sources Cara Delevingne and Ashley Benson had broken up in early April — after nearly 2 years together.
The couple got together shortly after co-starring in the 2018 film Her Smell and went public with their relationship in June 2019 as a celebration of Pride. Though if we're being honest they didn't do a great job of hiding it before that, being often very affectionate in public; they were even spotted buying a sex bench together.
Unfortunately the adorable couple called it quits, reportedly for good, though we still don't know why. While it was during the quarantine, the couple didn't seem to be isolating from friends all that much based on their social media — and we've heard Cara is still hanging with pals and enjoying being single again.
Aw. Such a long relationship to be tossed aside so easily…
Cole Sprouse & Lili Reinhart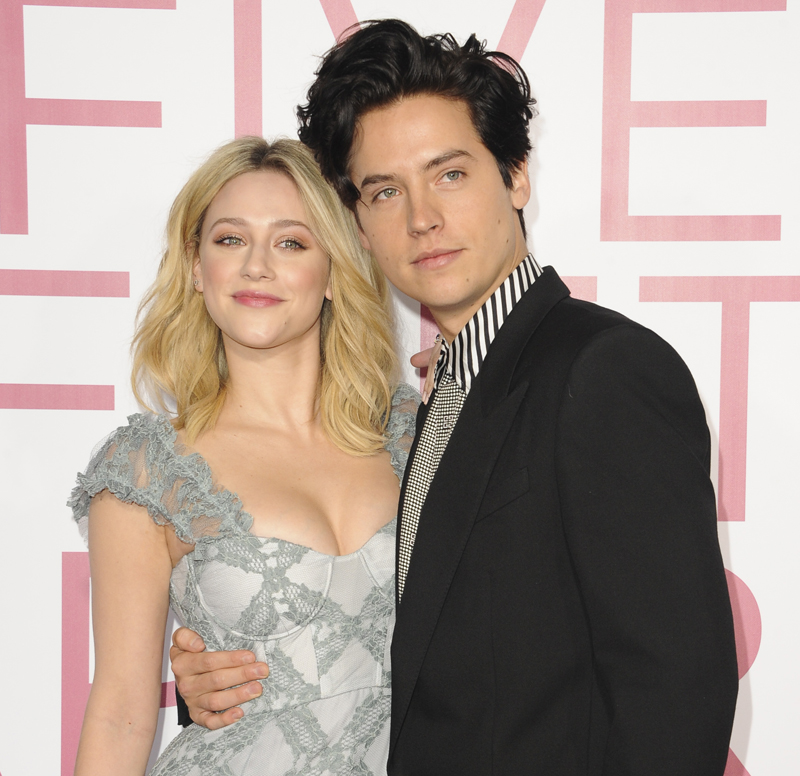 Bughead fans bugged out in May when it was revealed that on-screen/off-screen OTP Cole Sprouse and Lili Reinhart had called it quits. 
A source confirmed that the distance between the Riverdale co-stars due to social distancing amid the ongoing coronavirus pandemic played a part in their breakup, telling E! News:
"Lili and Cole were in a good place when Riverdale was shut down due to the coronavirus outbreak, but they isolated separately and distance has never been a good thing for their relationship… When Cole and Lili are around each other often, things are very good. Their relationship is very intimate and affectionate, but things become much more complicated when they're apart."
But fans shouldn't worry: apparently, the pair — who also broke up and reunited last year — could very well get back together once filming for The CW series resumes. 
The insider added:
"They know they will likely reconcile once filming resumes… Both aren't interested in dating other people, just using this time to chill and focus on themselves. Once Riverdale resumes production, Cole and Lili will have to be around each other and they have this fiery attraction to one another that always seems to bring them back together."
So maybe they'll be off this list by year's end!
Neil Gaiman & Amanda Palmer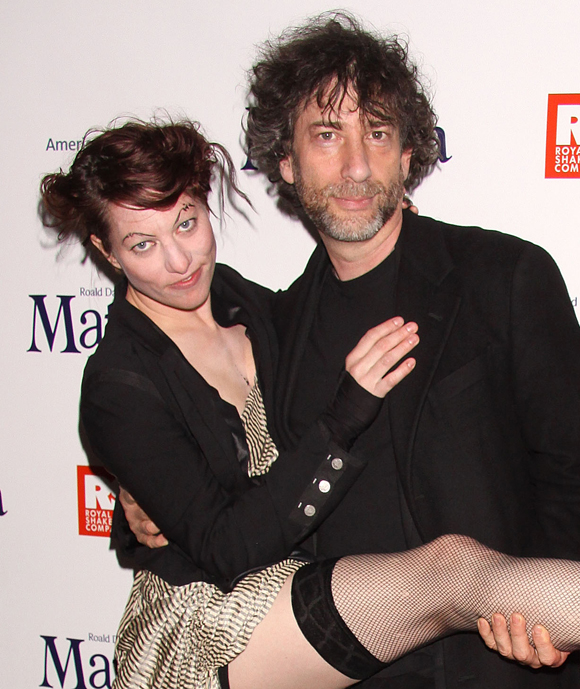 The split of Neil Gaiman and Amanda Palmer could have flown under the radar — if it weren't for her Patreon! Yes, the celebrated fantasy author and the Dresden Dolls singer, who have been married since 2011 and share a 4-year-old son, apparently quietly separated amidst the coronavirus pandemic and have been isolating on different continents.
Palmer, who has faced controversy for the ethics of her online fundraising efforts, took to Patreon to unload, writing:
"Since people are getting confused and asking and my phone and inbox is blowing up with 'where's Neil?' a few times a minute … I can only gather that he's finally told the internet that he's left New Zealand, and I thought I would come here with a short note. I'm still in lockdown here in New Zealand with 4-yr-old Ash for the foreseeable future. ‬All i can say is that i'm heartbroken, I really am profoundly struggling and I need to call my community to me like never before.‬ i need you. I am so far from home and so alone right now. I do not know what is going to happen. So you all know: this did not happen because of COVID or lockdown, though the timing is comically bad; other things came to light after we got here to New Zealand. In fairness to all, and to keep little ash (who will not always be little) protected, the details aren't for the public. My commitment to radical compassion has not shifted. i am trying. i have a great deal of compassion for Neil. I always have and always will. I love him, deeply."
As you can probably tell, this was not one of those mutual statements, as Neil tweeted the next day:
"I see @amandapalmer has told people that we (like much of the world) are going through rocky times right now. It is true, we are. It's really hard, and I'd like to request privacy (as I'm not going to be talking about it publicly) and kindness, for us and for Ash."
Um, why does it feel like Mommy and Daddy are sending messages to each other through us??
Kristin Cavallari & Jay Cutler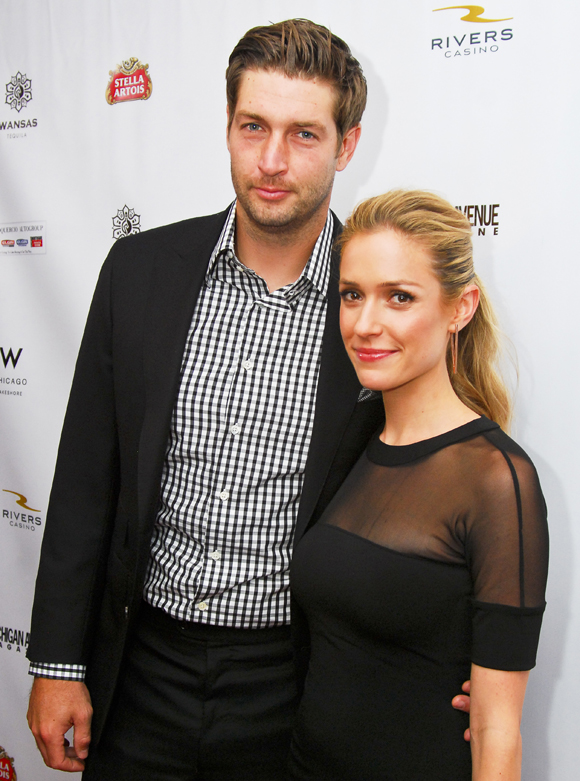 In by far the messiest split of 2020 up to this point, The Hills star Kristin Cavallari and her former football player hubby Jay Cutler revealed in late April they were getting a divorce after over 10 years together.
The surprise announcement came shortly after the couple returned home from an extended Bahamas vacation — in which they chose to stay several extra days in the tropical paradise despite being told to return to the US due to coronavirus pandemic fears.
Just days into their isolation, Kristin was "blindsided" by Jay filing for divorce as she reportedly thought they were going to try to work things out, but then it was reported that K.Cav accused Cutler of "inappropriate marital conduct" in her divorce filing and cited "irreconcilable differences" as the reason for the split, noting in the paperwork:
"[Cutler] is guilty of such inappropriate marital conduct as renders further cohabitation unsafe and improper." 
From then on the couple were trapped together but apart, by all accounts living awkwardly scheduled lives in the same house while also engaging in a custody battle. For some reason, Jay apparently tried to keep Kristin from getting her own place — despite being the driving force behind the split.
It's an ongoing legal kerfuffle, what with the kids, the shared property, the shared lives — like we said, so messy.
Vanessa Hudgens & Austin Butler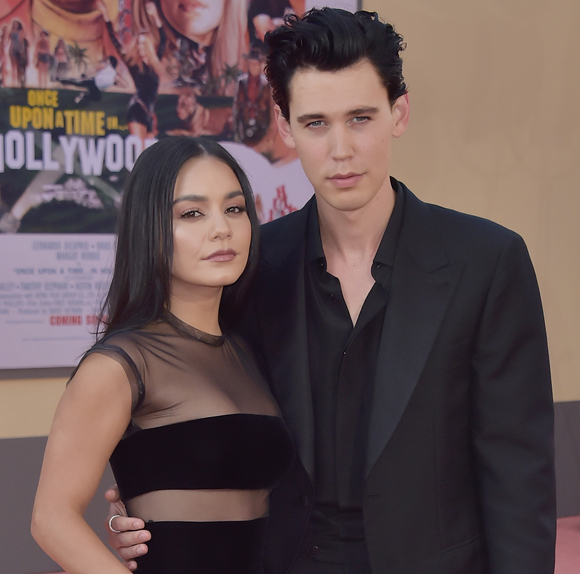 In mid-January, Us Weekly reported that Vanessa Hudgens and Austin Butler broke up after nine years (!!!) of dating. Neither actor has yet to comment on the news, but an insider told the outlet:
"Vanessa and Austin are officially broken up, and Vanessa has been telling those close to her about their breakup."
The pair met on the set of High School Musical while the actress was dating Zac Efron, and regularly gushed about one another on social media. However, fans noticed something was up in late 2019 when it became clear the two didn't spend the holidays together.
We're still not sure when exactly Hudge and Butler called it quits, but the last time the actress posted a picture of them together was on Halloween, so it appears things fell apart sometime in November or December 2019.
Innerestingly the split came only a couple months after Austin's career started to go into hyperdrive, following his casting last July as Elvis Presley in Baz Luhrmann's highly anticipated biopic…
Jeffree Star & Nathan Schwandt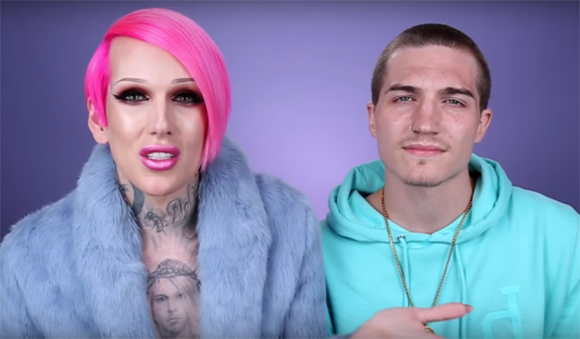 On January 11, Jeffree Star uploaded a video revealing to his fans that he and boyfriend Nathan Schwandt had ended their relationship of four years. He began the video by saying:
"[I] tried to film this ten times now, and I've cried every single time, and we are a few weeks of me and Nathan no longer being together. And I don't even know where to begin. There's no easy way to say this, but we did break up."
The makeup mogul went on to say he and his ex, who met on Instagram, are "both in a state of shock," adding that Schwandt was "the only man that was ever confident enough to love me publicly, to love me for me fully, all my flaws, no makeup waking up in bed to full-on — he never cared about any of it, he just loved me for me."
As for what led to the downfall of their relationship, the internet icon said:
"We haven't processed [the death of] our dogs fully because this lifestyle is so crazy and we're always on to the next thing. We were both so busy being there for each other that we forgot to be here for ourselves, and that's what 2020 is — focusing on ourselves."
While they may be going their separate ways, Star insisted he and Nathan "will be friends forever," adding:
"I will always have love for him. Are we in love with each other? No, but we love each other and he will always be in my life."
Pete Davidson & Kaia Gerber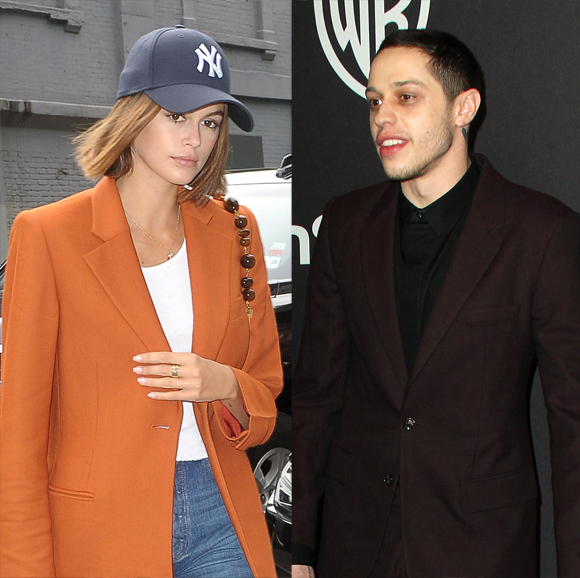 Sorry to Paia shippers, but Pete Davidson and Kaia Gerber called off their whirlwind romance after just three months. The New York Post reported the news on January 14, with a source saying:
"It looks like Pete and Kaia are over. It got very overwhelming for Kaia. Pete has a certain M.O. and he's very intense to his girlfriends. Kaia is only 18 and it's a lot to deal with."
Sounds like Kaia's parents, Cindy Crawford and Rande Gerber — who reportedly hoped their daughter's relationship with the Saturday Night Live star would "fizzle out" — got what they wanted.
Pete hasn't been seen in public in weeks, and is said to have sought help for long-term issues over the holidays. He was last spotted leaving Gerber's NYC apartment in December, shortly after her parents were seen having an intense convo outside.
On a recent episode of SNL, Davidson joked he was "going on 'vacation,' but insurance pays for some of it, and they take your phone and shoelaces," which many took to mean he was heading to a treatment facility. Meanwhile, Gerber has been busy modeling for Louis Vuitton in Miami and taking beach pics with famous friends like Tommy Dorfman and Antoni Porowski.
Scott Disick & Sofia Richie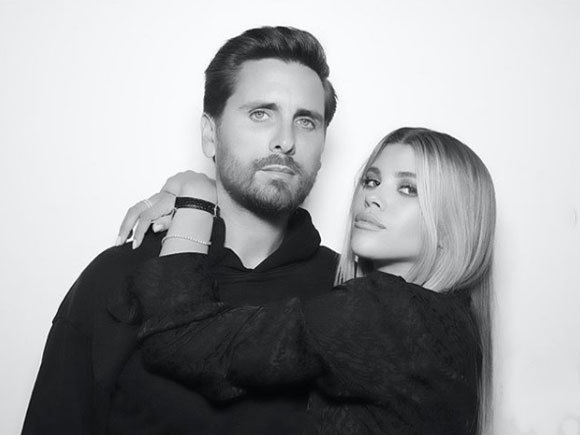 Scott Disick and Sofia Richie's relationship truly defied the odds but on May 21, we learned the longtime on-again, off-again couple were taking yet another break. The separation came shortly after the 36-year-old Keeping Up With the Kardashian star's highly publicized attempt at rehab for alcohol and cocaine abuse, brought on during isolation amid the coronavirus pandemic. A source told Us Weekly at the time:
"Scott and Sofia are on a break until Scott straightens himself out more. Scott is in an OK place right now and is trying to get better and focus on work, but he has to prove himself."
But just a week later, it was confirmed the couple were officially broken up and an insider told Page Six that the ever-present close bond the Flip It Like Disick star shared with his baby momma Kourtney Kardashian definitely played a part in it all:
"Kourtney didn't make it easy for [Sofia], and you can only tolerate that kind of treatment for so long."
Oof. It probably didn't help matters that other sources came out shortly after and claimed Scott was "always going to be in love" with the KUWTK star, either. As far as we know, he's still receiving treatment for his ongoing issues and continues to surround himself with family and loved ones following the spilt.
They had a good run while it lasted, y'all!
Megan Fox & Brian Austin Green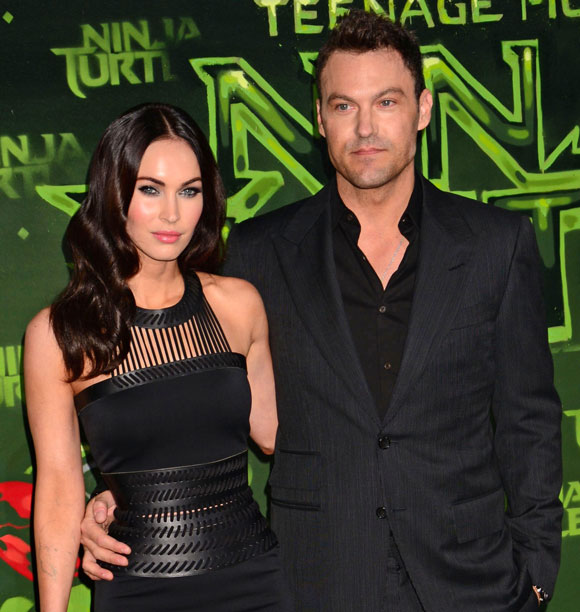 We had a feeling Megan Fox and Brian Austin Green's marriage was on the rocks after previous rumors of divorce and the fact that they decided to spend the coronavirus quarantine period apart — but we were defintely alarmed when the Transformers actress was spotted out and about with Machine Gun Kelly (of all people!?) around that same time, too.
Days later, the 90210 alum utilized his …With Brian Austin Green podcast to confirm that he and Fox were officially calling it quits after a decade together:
"I will always love her and I know she will always love me and I know as far as a family what we have built is really cool and really special."
He got emotional while explaining he did not want things to end this way and is hopeful for a reconciliation:
"It sucks when life changes and something that you're used to, that you've been doing for 15 years, you try and not get rid of but you change. There's the unknown aspect… there's that pit in my stomach… I really don't want Megan and I to be at odds… she's been my best friend for 15 years and I don't want to lose that."
We wouldn't hold our breath on that one, though. Although the now-former couple shares three kids together and plenty of special memories, Megan made her feelings clear when she allegedly became intimate with her new flame before officially cutting ties with BAG. She also claimed her ex-husband was holding her back from pursuing bigger projects throughout her career. Ouch!
Megan appears to be moving full steam ahead with MGK, as they are reportedly happily "in love" and officially boyfriend and girlfriend.
Joey Graceffa & Daniel Preda
YouTube stars Joey Graceffa and Daniel Preda broke their subscribers' hearts when the couple announced their split after six years together. In an emotional, 14-minute video shared on July 12, the two revealed they had actually broken up three months prior and said the decision to part ways had been in the works long before the pandemic forced them to slow down and tackle their own issues:
"We didn't have any distractions to keep us from what has been building up over the past couple of years. And finally with the time given to us, we were able to look at it closer and make the decision."
The couple confirmed their relationship on Valentine's Day in 2016, nearly a year after Graceffa publicly came out on the platform. The stars said they plan on remaining friends and co-parenting their dogs together.
Charli D'Amelio & Lil Huddy
The reigning queen and king of TikTok, Charli D'Amelio and Chase Hudson AKA Lil Huddy, announced their breakup on April 13 — just two months after going public with their relationship. Aww, young love is so fleeting!
The pair of teens are members of the Hype House, a content space based in Los Angeles where TikTokers live. They began collaborating around the Fall of 2019 and became an item shortly after. Though they promised to remain "close friends" after the split, rumors that Hudson cheated on D'Amelio quickly circulated and caused a brief but eyebrow-raising social media war that ended with the 18-year-old apologizing to his ex for kissing their mutual friend Nessa Barrett.
It's unclear if the collaborators and ex-flames will continue to live together after this ordeal, but following their online spat, it's probably safe to say there's no chance of a reconciliation.
Mary-Kate Olsen & Olivier Sarkozy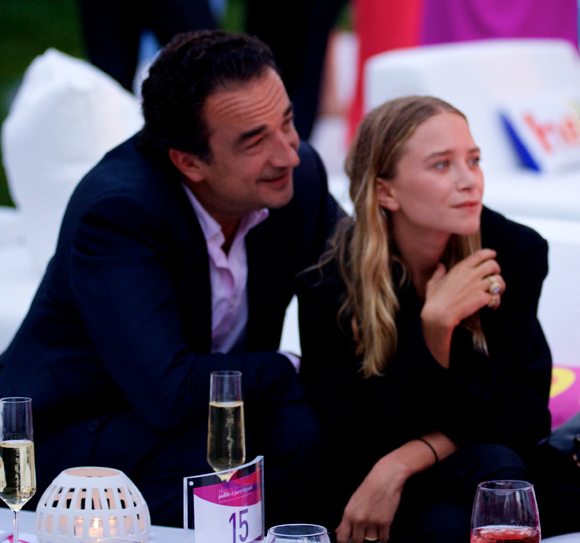 The world learned Mary-Kate Olsen and Olivier Sarkozy were over back in May when the Full House star requested an emergency order to file for divorce from her husband of five years. Olsen had previously filed for legal separation on April 17, but New York City courts had been denying requests amid the coronavirus pandemic — except for in cases of an emergency.
The notoriously private pair, who first began dating in May 2012 and got engaged just two years later in early 2014, maintained a low-profile lifestyle after their wedding in November 2015. Behind the scenes, the couple was reportedly at odds for years about their respective careers, lifestyle choices, and how they felt about expanding their family together. While the 34-year-old former child actress turned fashion mogul wanted to have kids and live a quiet life at home, the 50-year-old financier preferred living the high life around town and did not want to give the two grown children he shares with ex-wife Charlotte Bernard any more siblings.
It's probably for the best that this mismatched couple is able to move on and enjoy their respective lives without each other!
Ryan Seacrest & Shayna Taylor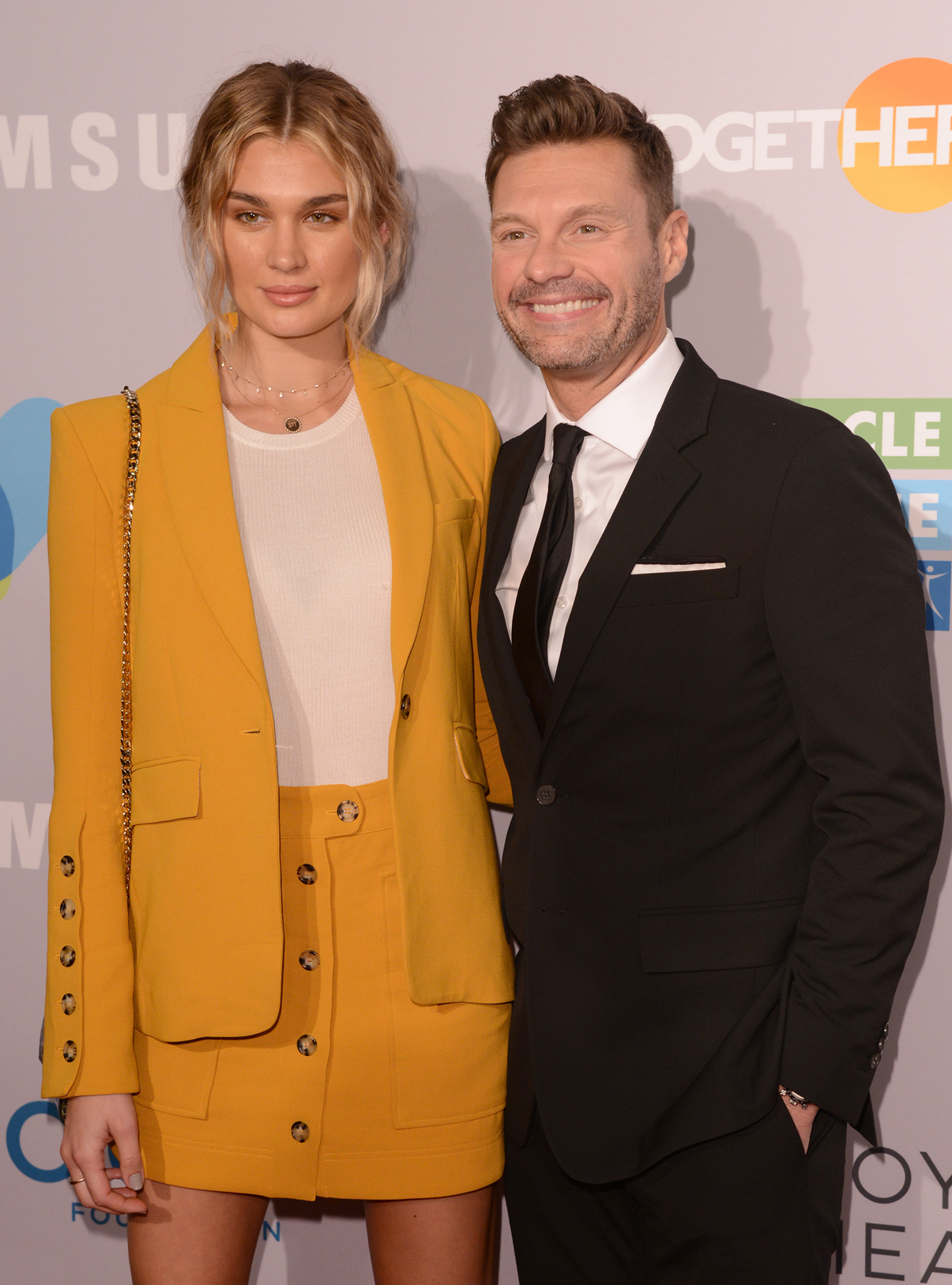 On June 29, on-again, off-again lovers Ryan Seacrest and Shayna Taylor called it quits once again. A spokesperson for the TV and radio host said in a statement to the press:
"Ryan and Shayna decided to end their romantic relationship amicably some time ago. They remain good friends, each other's biggest supporters and will always cherish their time together as a couple."
Prior to this announcement, the couple had broken up in February 2019 but reconciled by that Summer. While some are holding out hold the longtime couple might find their way back to each other like before, the Daily Mail published photographs of Seacrest cozying up to a mystery woman who definitely was not Taylor in Cabo San Lucas around the time of the separation. It appears this time, it's a permanent one! Wishing them both the best.
Christina Ricci & James Heerdegen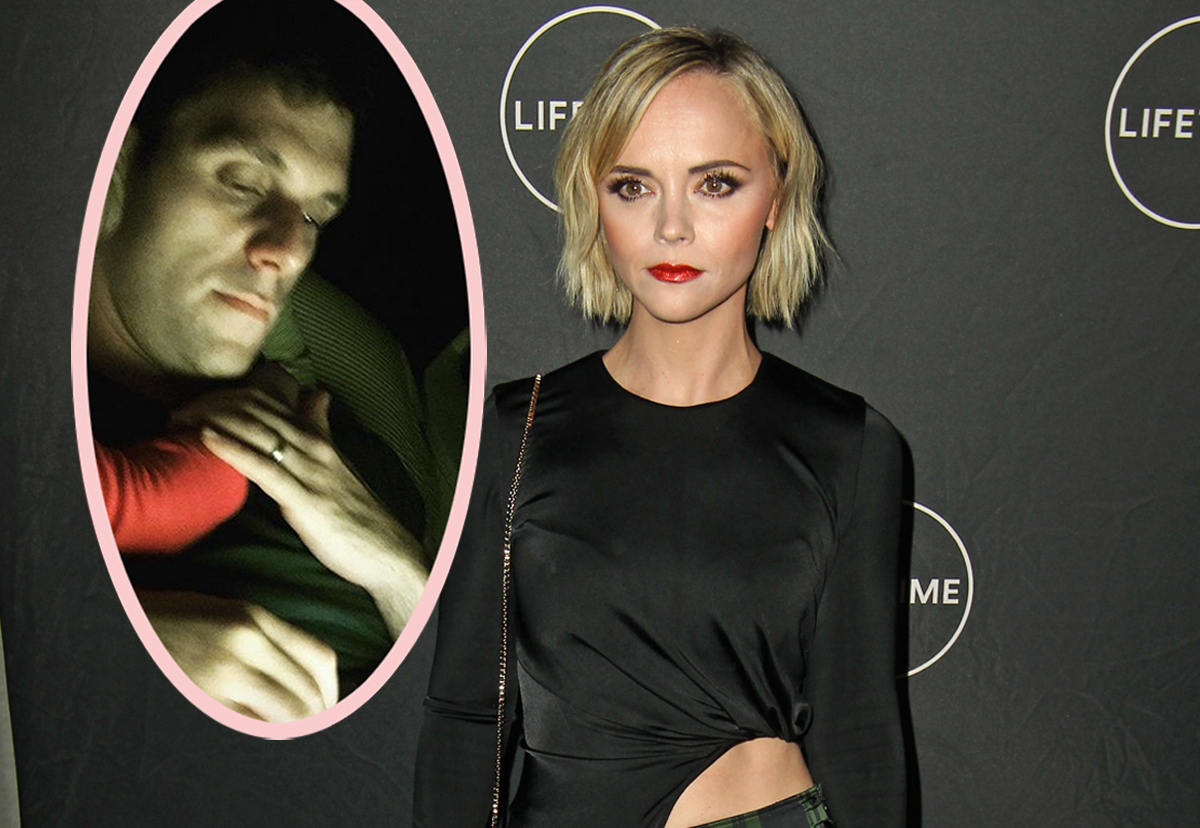 Actress Christina Ricci filed for divorce from her husband James Heerdegen on July 2 after seven years of marriage. Although she cited irreconcilable differences as the reason, the filing came shortly after the couple was involved in a violent dispute in which the Addams Family Values star's husband was "verbally abusive" and reportedly spat on her. A judge later granted her an emergency protective order from Heerdegen, who was not arrested after the incident.
According to legal docs, the 40-year-old actress is seeking sole physical and legal custody of the couple's 5-year-old son, Freddie. We imagine this won't be an easy separation, all things considered.
Aaron Rodgers and Danica Patrick
Danica Patrick is back to living life in the fast lane following her split from Aaron Rodgers this summer. On July 16, a rep for the NASCAR driver confirmed the two were "no longer together" after fans noticed she unfollowed the NFL football player on Instagram.
The pair first met at the 2012 ESPY Awards but their connection would not flourish until a dinner date in Green Bay, Wisconsin five years later. By January 2018, they were officially a couple and were seemingly going strong ever since! Posts on their respective social media profiles suggest they did spend some of the coronavirus quarantine period together before calling it quits, with their most recent photo together dated this April.
Patrick told E! News back in August 2019 that marriage was a hopeful possibility for them after purchasing their Malibu, California home together, so we're not entirely sure where things went wrong. Hopefully, it was an amicable separation!
Tracy Morgan & Megan Wollover
On July 29, Tracy Morgan announced that he and his wife Megan Wollover were separating after almost five years of marriage. In a statement to People, the 51-year-old comedian said:
"Sadly, after nearly five years of marriage, Megan and I are filing for divorce. This is a challenging time for all involved, so I ask that you please respect our privacy."
As you'll likely recall, the 30 Rock star suffered a devastating car crash on June 7, 2014, when a Walmart truck slammed into his limousine on the New Jersey Turnpike. The crash killed his friend and collaborator, James McNair, and left the comedic actor wheelchair-bound for five months. Though he openly thanked his wife for sticking by his side throughout his full recovery, Morgan declined to share any additional details about what led the couple to part ways.
The couple wed in August 2015 after a long engagement, and they share a 7-year-old daughter named Maven Sonae together. It's unclear what the custody arrangement will be moving forward.
Joey Lawrence & Chandie Lawrence
Joey Lawrence is a single man again after ending his second marriage to wife Chandie Lawrence. The 44-year-old former Blossom star filed for divorce on July 17 just as the couple was coming up on their 15-year anniversary together. Bummer! These two met at Disney World back in 1993 when they were just teenagers and later wed at the theme park shortly after the ink had dried on Lawrence's previous divorce from Michelle Vella.
No details have been shared about the reason for the split, but the couple will continue to be in each other's life as they work out the custody details for their daughters, 4-year-old Charleston and 10-year-old Liberty.
Jordana Brewster & Andrew Form
This breakup nearly slipped right under the radar! According to reports, Jordana Brewster and her husband Andrew Form "quietly separated" earlier this year after 13 years of marriage — but insiders claim the split was "amicable." That's a relief to hear, especially considering they are parents to sons Julian, 6, and Rowan, 4, and the last thing their family needs is an unhealthy co-parenting situation. A source close to the split added:
"They have the utmost respect for each other. They remain committed to lovingly co-parent their two children as a team."
We hope they can keep that commitment to good vibes going for as long as possible. We've seen other longtime couples fare worse and put all of their dirty laundry out there in the process, so, this statement seems like a good early sign.
Stacey Dash & Jeffrey Marty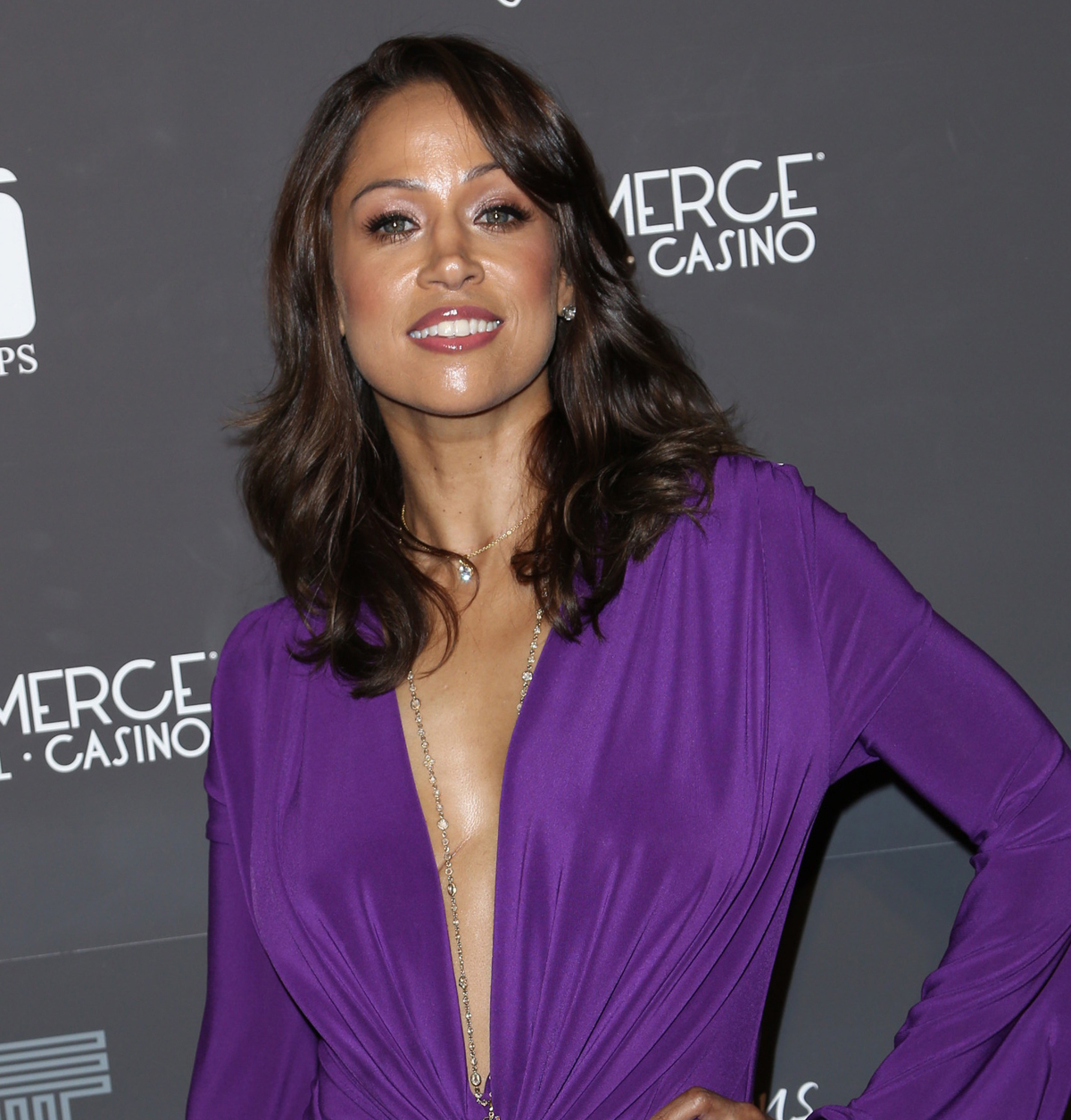 Stacey Dash announced that she and her fourth husband Jeffrey Marty were over nearly two years into their marriage. In a statement shared to Instagram back in April, the Clueless star said:
"Hello Everyone, My husband and I have made the hard decision of ending our marriage. After much prayer, I feel this is the right path for both of us. I wish him nothing but the best. Thank you everyone for your support."
What's noteworthy about this particular situation is that Dash listed their official date of separation as October 1, 2019, just days after she was arrested for domestic violence, which stemmed from an alleged altercation with her husband on September 30. It's rare for couples to bounce back from toxic incidents like that, so this parting of ways might be for the best. Their legal docs state that the pair does not own any shared property together, so this should make for an easy split.
Paris Jackson & Gabriel Glenn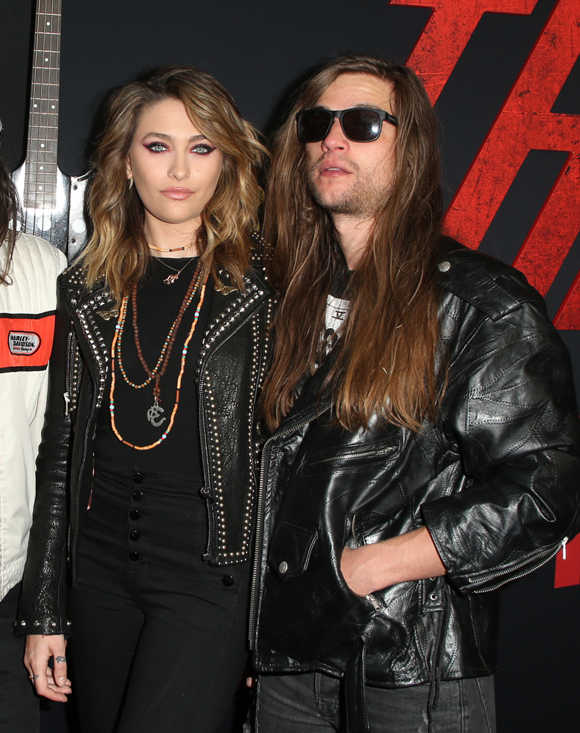 After two years, Paris Jackson announced she was splitting from her beau and bandmate Gabriel Glenn to focus on herself. The split came shortly after the pair's Facebook Watch series Unfiltered: Paris Jackson and Gabriel Glenn aired its finale episode in early August 2020. Jackson said she was "constantly butting heads" with Gabriel, explaining their differences:
"A big thing for Aries is we are very impatient, depending on what it is. The people that we love and things that we care about, we have the patience of a saint. But it's a very interesting dynamic. We both have double stubborn energy. I've always known I was stubborn, and I knew that he was stubborn because he's a Taurus."
Vanessa Morgan & Michael Kopech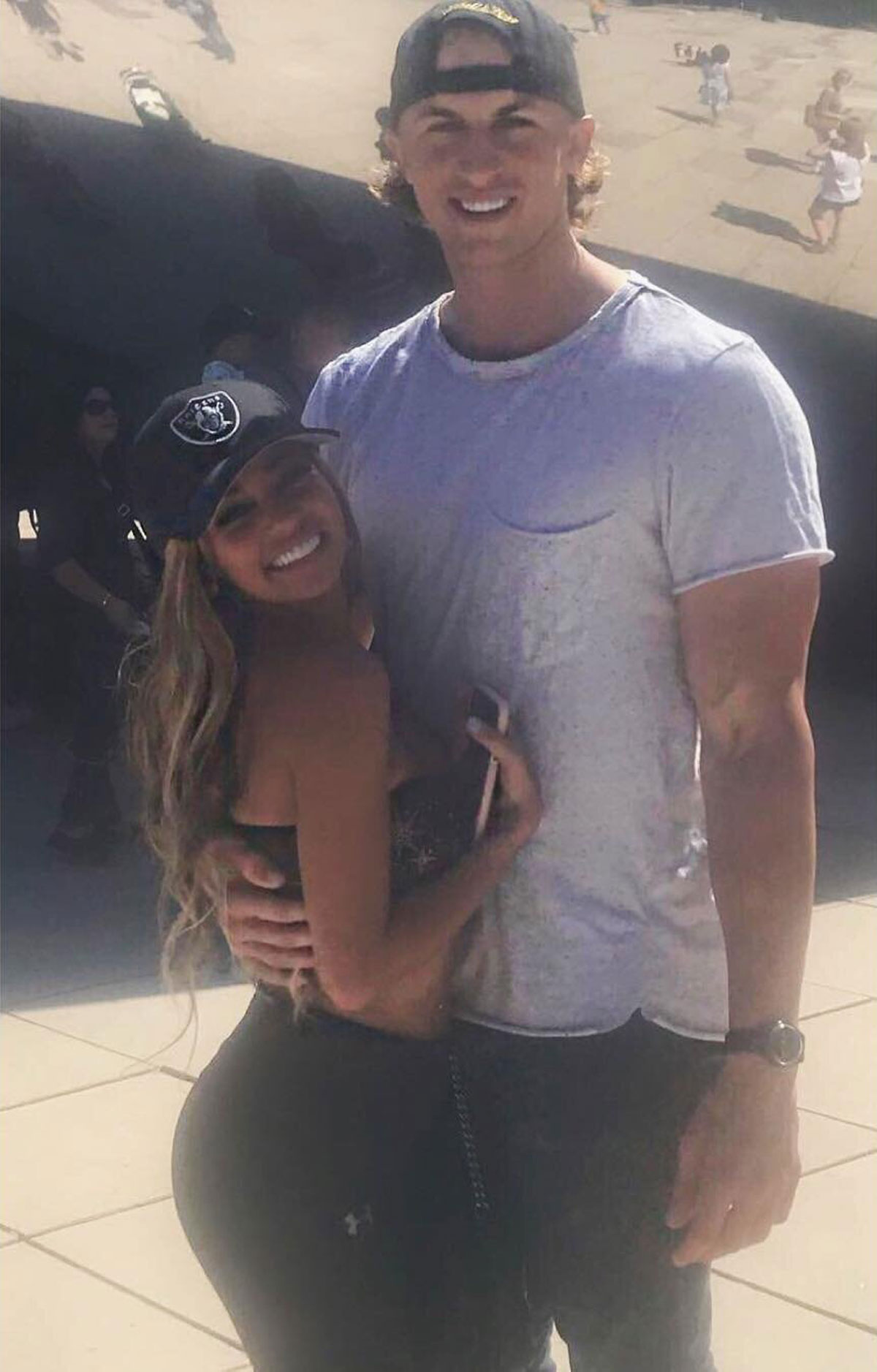 This one is really sad! Baseball player Michael Kopech filed to divorce his wife of only a few months, Riverdale star Vanessa Morgan. What makes matters even WORSE is that she announced her pregnancy a few days before this news surfaced!
Very little has been reported since the filing, but we do wish these two the best and hope they can co-parent amicably!
Olivia Munn & Tucker Roberts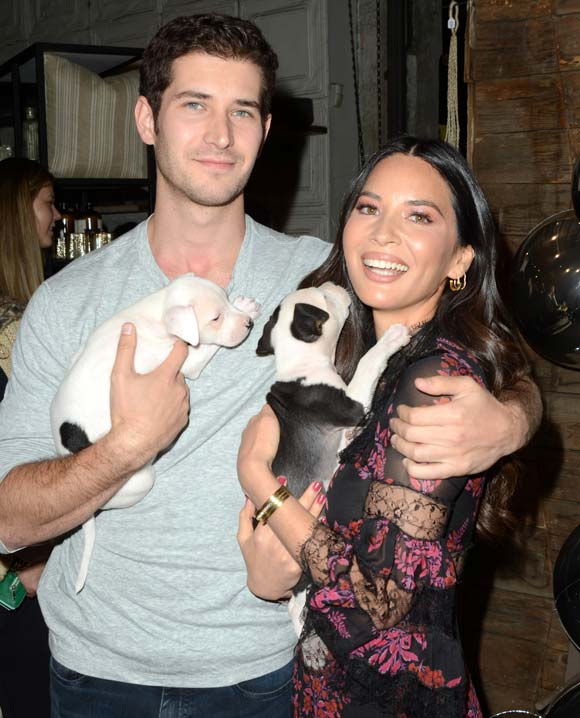 Olivia Munn and her boyfriend Tucker Roberts actually quietly called it quits at the end of 2019, but only announced their breakup months later in August of this year.
Unfortunately, it's unclear why the 40-year-old actress and Comcast exec, who were first linked in December 2018 after they were spotted holding hands out in El Lay, just couldn't make it work. Though sources told ET the breakup was amicable! Prior to her romance with Tucker, Olivia was in a high-profile relationship with NFL star Aaron Rodgers and the two dated for roughly three years between 2014 and 2017.
Soleil Moon Frye & Jason Goldberg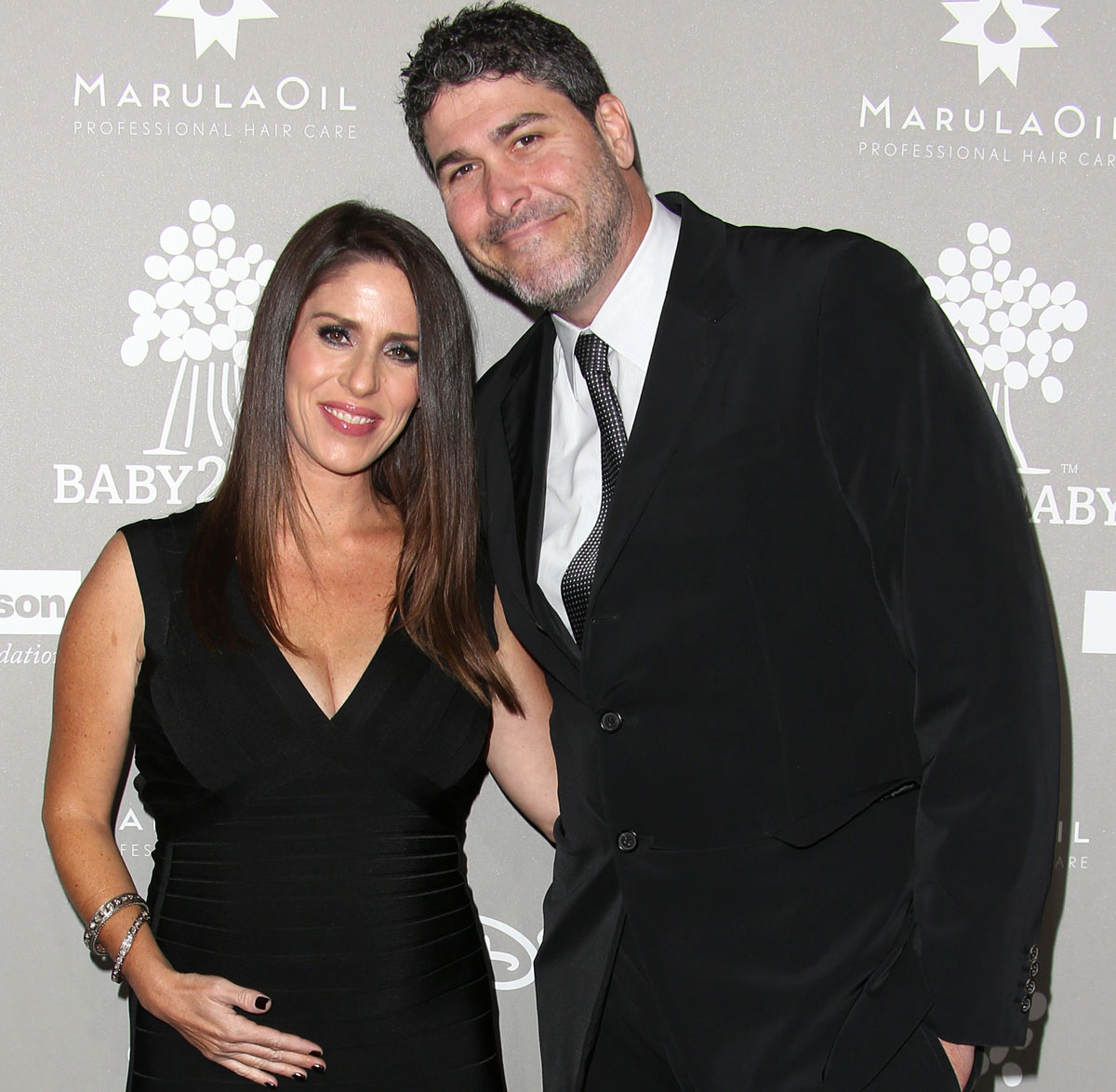 After 22 years of marriage, Soleil Moon Frye and Jason Goldberg have decided to go their separate ways. Near the very end of December 2020, the 44-year-old actress' rep announced the news to the media that the former Punky Brewster star had "quietly" separated from her 48-year-old producer husband at some point earlier in the year.
In the announcement, the rep indicated the former couple's continued commitment will be to their four children, saying (below):
"Soleil Moon Frye and Jason Goldberg quietly separated this year. Their priority will continue to be their four beautiful children as they move forward with love and compassion."
Sad to see, but here's hoping they can get a good and healthy co-parenting routine down for the kids' sake.
Tyrese & Samantha Gibson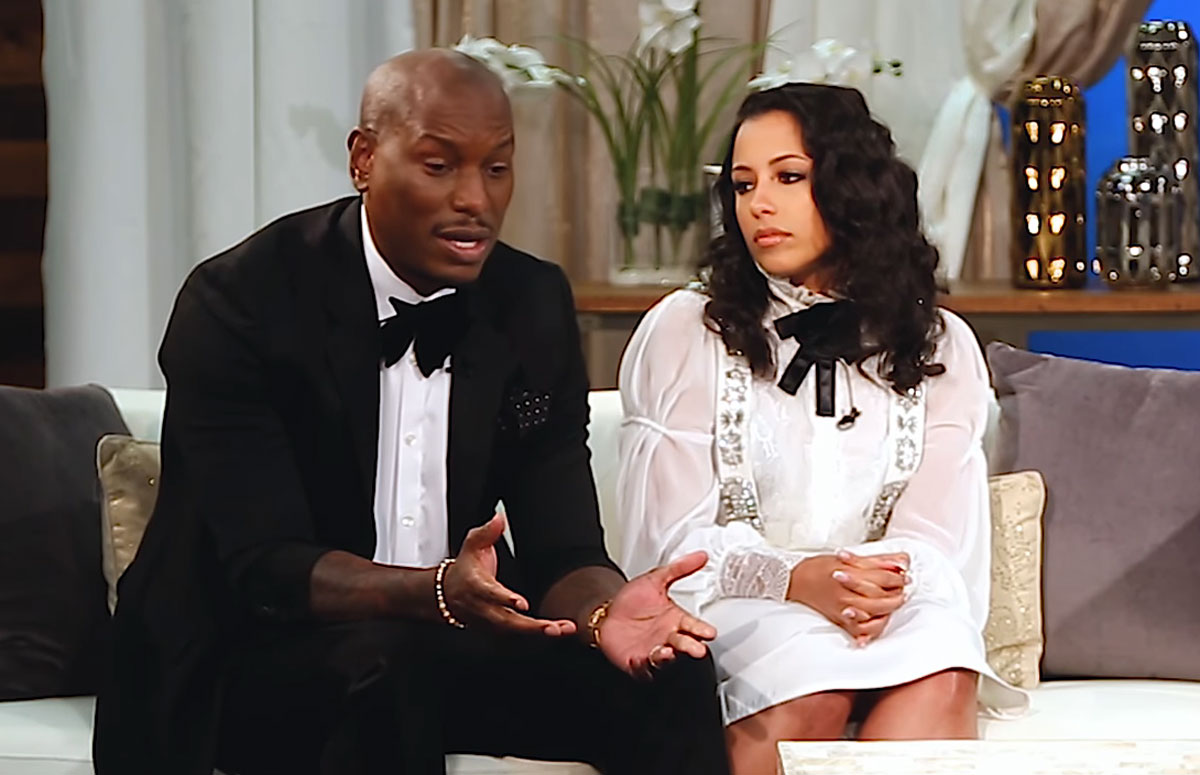 Actor and singer Tyrese Gibson announced on the penultimate day of 2020 that he and his wife of four years, Samantha, were heading for a divorce.
Sharing the news on his official Instagram account, the 42-year-old Watts native wrote (below):
"[We] decided to make a statement of a painful and significant development in our lives. After much thought, consideration, and prayer, We unfortunately have made the difficult decision to officially separate & divorce. Our intention is to remain the best of friends & strong coparents … Our journey together has been a ride of both ups & downs, but it's a journey that neither of us would have chosen to take with anyone else."
The pair first got married in 2017, and shares a 2-year-old daughter named Soraya together.
Peter Weber & Kelley Flanagan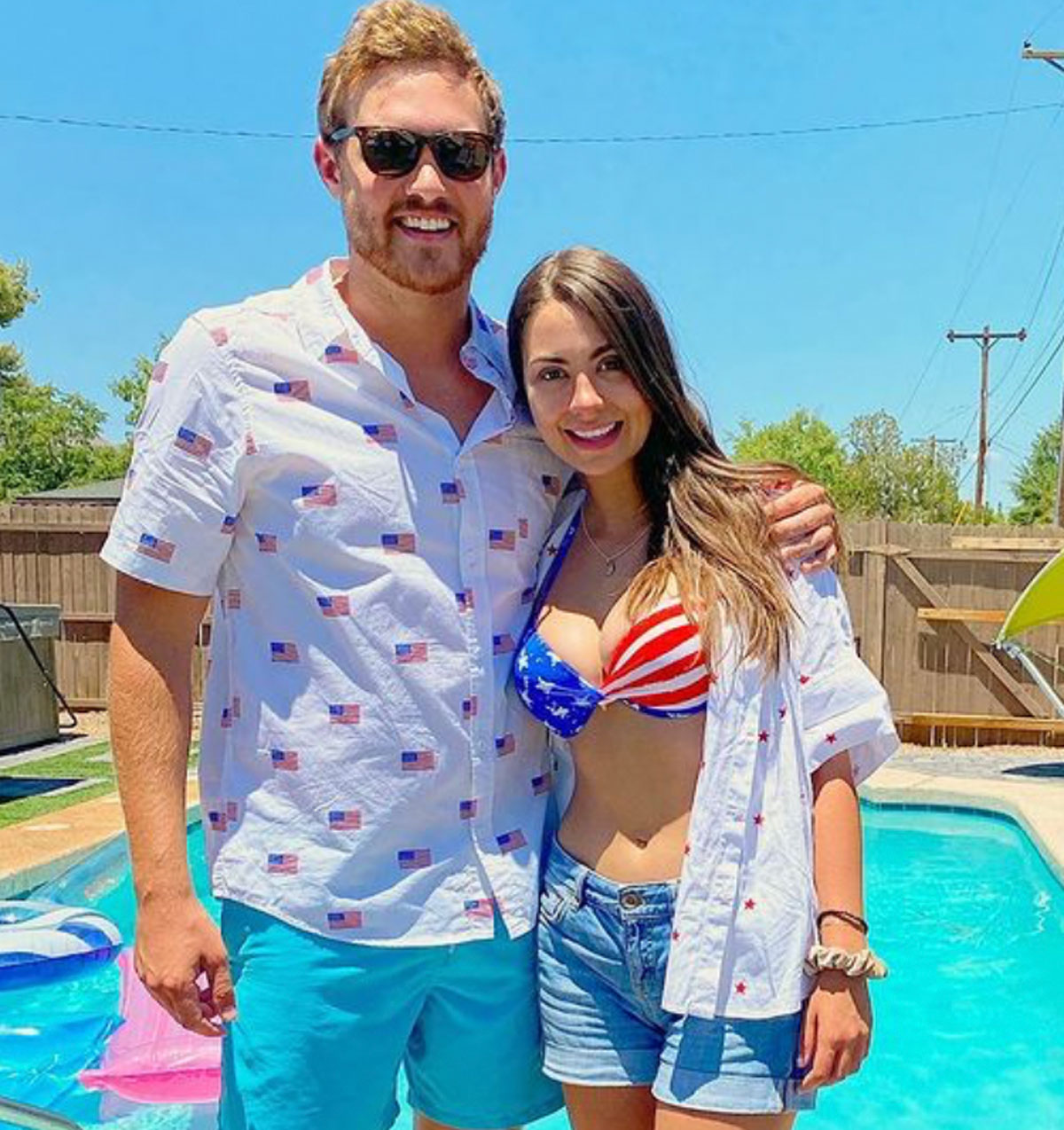 This Bachelor-built couple was supposed to be made to last! After several stops and starts on the show and immediately afterwards (well, and before, TBH), Peter Weber and Kelley Flanagan finally got together at the start of the year. They made it through most of the pandemic together, too, and finally it seemed like things were clicking.
But on the very, very last day of 2020 (!), the commercial pilot announced to the world that he was ending things with his Chicago-based girlfriend of slightly less than a year. The goodbye note was as classy as ever, so there's that, but still… just another celeb couple to bite the dust, this one literally HOURS before the end of 2020! What a year!
So sad to see so many breakups!
Reactions, Perezcious readers?
Sound OFF with your lamentations down in the comments (below)…
Related Posts
CLICK HERE TO COMMENT
Jan 15, 2020 14:50pm PDT